Celtic Connections 2024 announces an expansive programme of unmissable music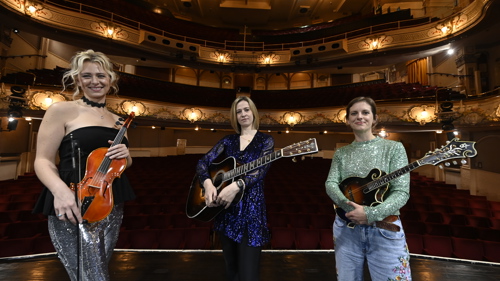 Celtic Connections 2024 announces an expansive programme of unmissable music
Glasgow's world-renowned music festival, Celtic Connections, is set to once again light up our city venues and dark winter nights. 
More than 300 events will be staged across the city from 18 January to 4 February 2024. The festival's extensive programme features an incredible line-up of international talent and a host of entertainment to suit all musical tastes. 
Celtic Connections has grown and evolved over its 30-year history, becoming more expansive and diverse through the decades. Europe's premier folk, roots and world music festival now spans a multitude of music genres - including Americana, soul, jazz, blues, acoustic, indie and orchestral. 
Shining the spotlight on Glasgow's status as a UNESCO City of Music, the festival showcases some of the very best established and emerging artists
and acts from all over the world, and unique collaborations celebrating a broad range of cultural partnerships. 
Launched this week, the exciting and extensive programme features everything from large-scale shows to intimate gigs at 25 city venues, including Glasgow Royal Concert Hall, Barrowland Ballroom, Pavilion Theatre and Barony Hall. They will welcome audiences from near and far to experience and enjoy unmissable performances, and around 110,000 attendees are expected to what will be one of the biggest-ever capacity festivals.
You can find programme details and book tickets at: www.celticconnections.com
Give feedback about this page