New travelling exhibition from The Open Museum features at mental health festival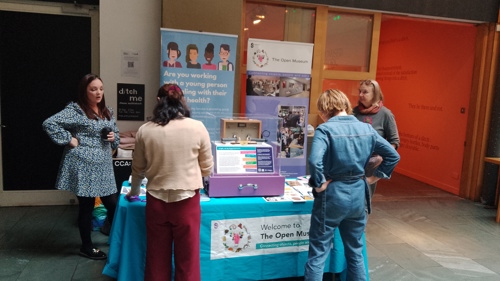 New travelling exhibition from The Open Museum features at mental health festival
Glasgow Life Museums' outreach team launched a new travelling exhibition at the Mental Health Arts Festival.
The Open Museum display was co-produced with the Young Adult Wellbeing Service at the Glasgow Association for Mental Health (GAMH).
The young people involved were particularly interested in objects from our collection related to mental health. They focused on an electric current machine, a kind of treatment they were amazed to discover is still used.
Given it is a contentious object, the young people interviewed individuals who had experienced the treatment to find out more and get a balanced viewpoint.
GAMH is now working to get the exhibition shown at the Scottish Parliament. This would be as part of an event focussed on mental health issues in Scotland.
Give feedback about this page