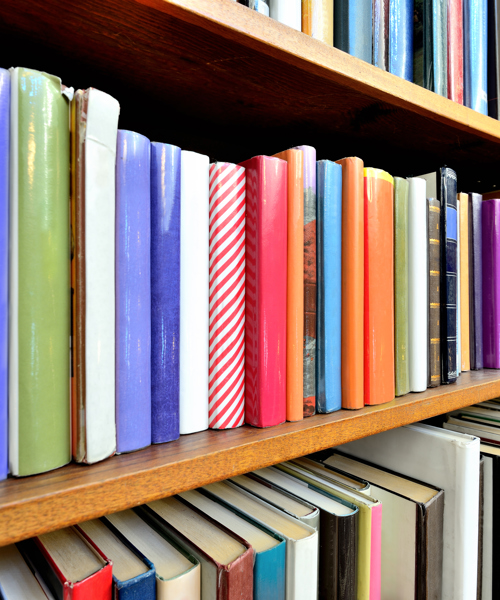 Frequently Asked Questions
Here are some of our frequently asked questions – if you cannot find the answer you are looking for here, try searching our Help Centre.
What do I get with my festival pass?
The festival pass gives you access to all online Aye Write events. This year's online pass comprises of approx 10 online events. Please note, content will be available for three weeks after the on-air date unless otherwise stated. 

What streaming platform are you using?
We're using Vimeo OTT.


I don't want to buy a pass, can I buy tickets for individual events?
Yes, you can browse online events and book individual tickets here


I've purchased a festival pass, how to I access the events?
You will receive an email from Glasgow Life (support@vhx.tv) at the time of purchase which will give you direct access to all currently available content.  Alternatively, you can find all the content on our Vimeo site from your library. After your initial purchase you will not receive any further emails, instead you will need to log in to your account. Please note, content will be available for three weeks (unless otherwise stated) after the on-air date.


I don't know my log in details, what do I do?
Your log in details will be the same ones that you created when you booked your ticket.
If you click on

 

this link

 

and navigate to the product you bought you should see 'start watching' rather than the option to purchase. If you do, then you are already logged in.
If you only see an option to pay then you need to log in. You can do that by navigating to the top right corner of the site where it says 'sign in'
If you are still having problems or can't remember your details, you may need to request a password reset.

 

Find more help on logging in


How do I book a ticket?
We have created a dedicated How To Book page here.


How do I watch the events?
You can access content through any of Vimeo's supported browsers. Just head to www.glasgowlife.vhx.tv and sign into your account. When an event goes live, it will appear in your account for you to watch.


How do I watch on my TV?
We've created a How to Watch page to help guide you through the process.


Can I watch the events at a different time?
The majority of events will be available to watch back for three weeks after their initial broadcast to account for different schedules and time zones, so you can watch at a time that suits you, or watch again! Please check the availability details as a few events will only be available for 24 hours.


Why are events only available for a limited time?
The access period for each event has been contractually agreed upon with all rights holders and we are unable to extend it further. If in the future we are able to re-release any shows or content from this year's festival, this will be announced on our social media channels, so make sure you're following for any updates.


Can I watch from another country?
Yes! Our content is available worldwide.


How do I gift a ticket or pass?
Simply click on the product you would like to purchase and select Gift This on the payment page. Your gift recipient will receive an email on the day you specify with instructions on how to access their content. If you have already purchased a pass for yourself, you may need to log out of your account before you can purchase a gift pass.
What if I need to change the email address associated with my account?
To change the email address on your account, (or the email address you have gifted a ticket to), please contact Vimeo Support.
How can I support Aye Write?
We know a lot of people care about Aye Write which is why we have set up Aye Care for those who want to do more. You can find out more about how you can help or make a donation using our secure online form to help protect the future of the festival and let us know #AyeCare.