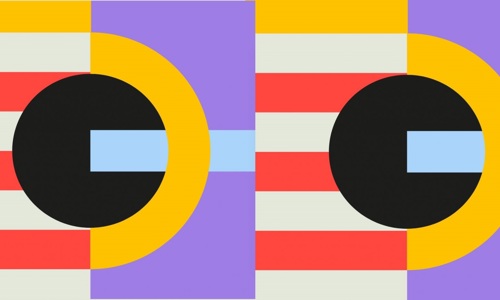 5 top spots to explore Glasgow International
5 top spots to explore Glasgow International
Scotland's largest festival for contemporary visual art returns this spring. Here's 5 hot tips for Glasgow Life venues where you can explore GI 2020.
Now in its ninth edition, Glasgow International - the largest festival for contemporary visual art in Scotland – returns to venues across the city from 24 April – 10 May, including a few of ours. As a major supporter of the internationally renowned festival, we're looking forward to the upcoming festival, so here's 5 hot tips for Glasgow Life venues where you can explore GI...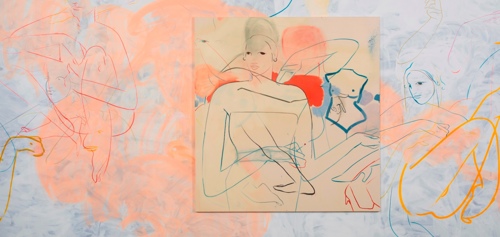 Kelvingrove Art Gallery and Museum
We always love the collision of the Kelvingrove's grand Victorian aesthetic with the contemporary art that GI showcases. This year, it hosts the first posthumous solo exhibition of work by Carol Rhodes (1959 – 2018), which focuses on Rhodes' rarely exhibited drawings alongside key paintings; and 'Aloud,' a newly commissioned installation by France-Lise McGurn which draws on her personal experiences of the museum. You can check out her work now, at a new solo show in contemporary arts venue Tramway. Speaking of which....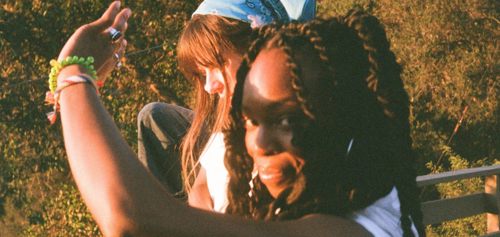 Tramway
Yet again, Tramway becomes a real hub for GI, with a takeover of its unique post-industrial spaces by four exhibitions from the Director's Programme. Martine Syms' video work S1:E4 , also co-commissioned and co-curated by Tramway, promises to be a highlight, and is accompanied by shows from Bodys Isek Kingalese, Jenkin Van Zyl and Georgina Starr. A must for art fans exploring GI.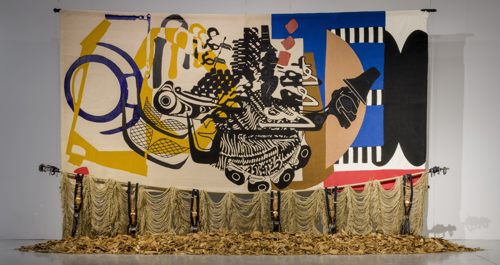 3. Gallery of Modern Art
Our city centre gallery hosts the first solo exhibition in Europe by Canadian artist Ned Sidhu. Sidhu uses a wide variety of media including tapestry, metal, earth and video, and merges his artistic practice with his musical interests and inspirations such as jazz musician and composer Alice Coltrane.

4. Kelvin Hall
Like Tramway, Kelvin Hall is a great venue for catching work by a number of artists on just one visit. This year, see shows by Turner Prize winner Duncan Campbell; Brazilian artist Ana Mazzei's first commission for a public institution in Scotland, and a monumental multi-channel video installation by pioneering US artist Gretchen Bender: her outlook on the coming digital revolution and its impact upon contemporary culture was really ahead of its time: this work is from 1987.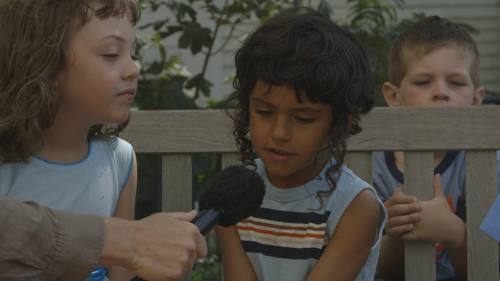 The Mitchell Library
Make your way to the Glasgow Room to explore Ricerche, a major new project by one of the most influential artists working in the US, Sharon Hayes, with Glasgow-based visual arts organisation The Common Guild. This suite of video works, which Hayes has been working on since 2013,   investigates public speech, and although it was filmed in the United States, it resonates strikingly across societies elsewhere.
The full programme is available on the GI website now, and with over 60 admission free exhibitions, performances and events taking place over 18 days, it's worth taking time beforehand to plan your itinerary.

Images (top to bottom)

Installation detail, France-Lise McGurn, 'In Emotia,' Tramway 2020. Photo: Ruth Clark
Untitled (2019), Photo: Tyler Adams
Nep Sidhu with Nicholas Galanin, 'Axes in Polyrhythm' from the series When My Drums Come Knocking, They Watch (2018) Courtesy of the artist
Gretchen Bender 'Total Recall' (1987) Photo ©Tate
Sharon Hayes, 'Ricerche' (2019) Courtesy of the artist and Tanya Leighton, Berlin