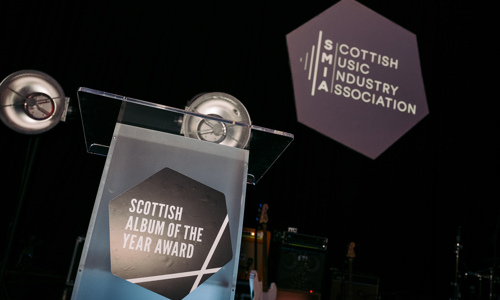 Scottish artist Auntie Flo has won The Scottish Album of the Year (SAY) Award 2019.
As Auntie Flo played to thousands of fans on stage at Skye Live Festival in the North of Scotland on Friday night, it was announced the artist's 'Radio Highlife' is this year's Scottish Album of the Year.
Accepting The SAY Award on Auntie Flo's behalf, Tour Manager and DJ of Glasgow's Healthy club night, Phil Connor read from a napkin of words written by Brian d'Souza saying:
"It's been a privilege to document 7 years of adventuring around the globe in this record. It has taken me everywhere from Cuba to South Africa to East Asia. Thank you to everyone who made that happen over the years."
Held in the Edinburgh Assembly Rooms for the very first time, an audience of artists, esteemed industry figureheads and engaged music fans from all over the UK gathered at the glittering final award ceremony in a celebration of Scotland's flourishing music scene.
Presented by co-hosts Vic Galloway and Nicola Meighan, the night ended in style with the announcement that Auntie Flo was the winner of the prestigious award, as well as the £20,000 prize.