Aye Write! is fast approaching, and with over 250 events to choose from across three weekends between Thursday 14 – Sunday 31 March, there really is something for everyone. To help guide you through the programme, we've asked the team behind the festival for their top tips.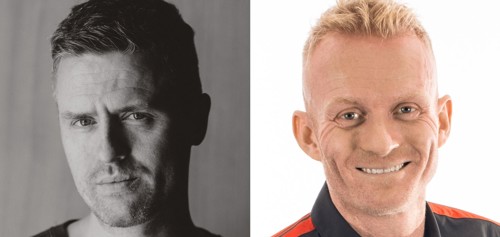 Matt Cain & Justin Myers
Romeo & Juliet, they never felt this way I bet
Mitchell Library | Sat 23 Mar | 8pm | Book tickets
I'm most looking forward to this pair of novels which deal with growing up gay and looking for love with wit, tenderness and sharp observation.
Matt's book, The Madonna of Bolton, follows Charlie through school, university and work, cataloging his romantic encounters all set to a soundtrack of classic Madonna tunes, while Justin's, The Last Romeo features blogger James and his eternal search for 'The one'.
It should be a fun filled Saturday night out!
Bob McDevitt
Aye Write! Programmer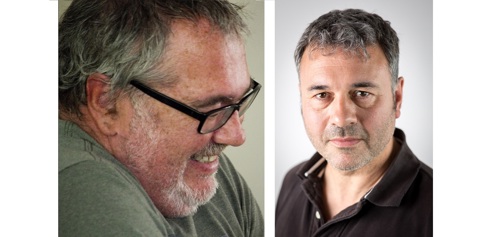 Richard Morgan & Ian McDonald
Offworld Fiction
Mitchell Library | Sat 17 Mar | 4.45pm | Book tickets
I first read Richard Morgan's Alter Carbon (now a Netflix ongoing series) in 2001 and have been a fan ever since. His new novel is the fast-paced hard SF you'd expect from a master of the genre at the top of his game. The festival allows me to read authors that are new to me too. I've just started Ian MacDonald's Luna series and am hooked already. Set on the Moon in the not so distant future each character struggles to survive in an environment so harsh that death is only one mistake away.

Simon Biggam
Festival Programme Manager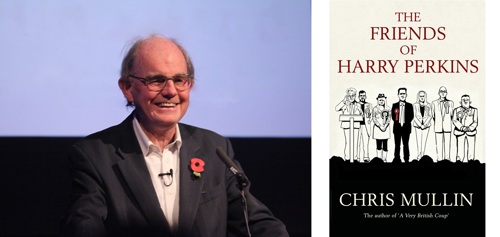 Chris Mullin
A Very British Sequel
Glasgow Royal Concert Hall | Sat 30 Mar | 3pm | Book tickets
The moment I realised Chris Mullin had written a sequel to A Very British Coup was when his name appeared on programme late last year! I first read that book not long after it was written (borrowed from a library and devoured), was compelled by the brilliant Channel 4 adaptation and have re-read the book several times. It never fails to evoke a chill of 80s Britain or scare me how far some privilege might be protected by those who have it or crave it. I suspect 35 years later, the sequel will be just as timely and possibly as frightening but at least I will be back among The Friends of Harry Perkins.
Gordon Boag
Press Officer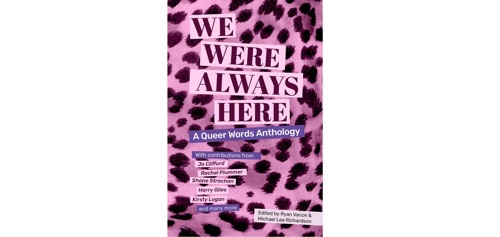 Harry Giles, Etzali Hernández & Michael Lee Richardson
We Were Always Here
Mitchell Library | Sun 31 Mar | 7.45pm | Book tickets
For me, this event epitomises Aye Write! A mix of experienced writers and those who are being published for the first time appearing together in an anthology that evokes inclusiveness while addressing hilarious, confrontational and serious queer experiences. Not going to lie, the mention of drag queens and discos really lured me in, and as a film fan I'm also looking forward to the screening of BAFTA award-winning short film My Loneliness is Killing Me.
Nicola Muir
Marketing Officer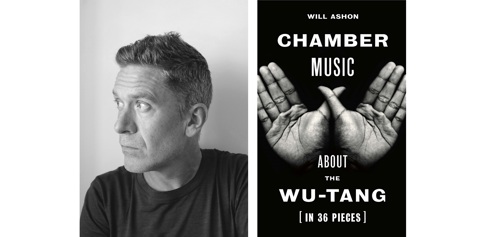 Will Ashon
About the Wu-Tang
Mitchell Library | Sat 16 Mar | 6.30pm | Book tickets
An iconic and genre-defining rap album of the 1990s, the Wu Tang Clan's 32 Chambers spoke to hip-hop kids like me. Unlike most 90s albums the tracks still sound fresh and stand up against today's studio produced MC-Rap. Far from a conventional music biography, Will Ashon takes us through the album and the times in an entertaining and fresh way following the 32 chambers of the album. Whether you are a fan like me or just love music, this is sure to be one of the freshest and most entertaining events of the festival. I for one look forward to spending an hour with the Wu.
Ruth Hardie
Event Support Assistant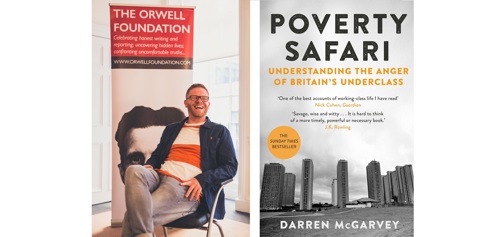 Darren McGarvey
Re-imagining Beveridge
Mitchell Library | Sun 17 March | 8pm | Book tickets
Darren McGarvey's event is undoubtedly my highlight of the festival. His writing is impactful and his voice is strong in the political debate on inequality and oppression – which has been taken to a different level since his book Poverty Safari was published.
The Aye Write! audience is always game for challenging discussions and this is one that I would recommend we all need to engage more with. As a society of increasing inequality and at further risk of recession, considerations around social welfare/mobility are ever more prescient now than ever.
Katrina Brodin
Programme Manager (Reader Development & Literacy)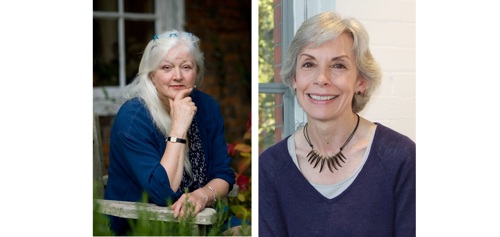 Barbara Erskine & Michelle Paver
Bewitched, Haunted and Beguiled
Mitchell Library | Fri 29 Mar | 6pm | Book tickets

I am currently reading The Ghost Tree so am really looking forward to hearing Barbara Erskine and Michelle Paver at this year's Aye Write. I have loved Barbara Erskine's books since reading Lady of Hay many, many years ago. A great story teller and historically well researched, she has scared the life out of me more than once over the years. Michelle Pavers book, Wakenhyrst drags you in so you just have to keep reading.
Sally Clegg
Principal Librarian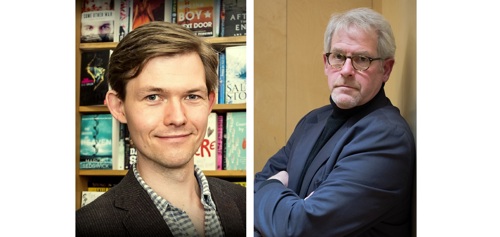 Duncan Barrett & Tim Tate
Hitler's Foothold in Britain
Mitchell Library | Fri 15 Mar | 7.45pm | Book tickets
I've always been interested in this period in history and I find the 'what if' scenario discussed here absolutely fascinating.
As the generations roll by its easy to forget just how close we came to being occupied by Nazi forces. Throw in the element of 'hidden' history with the existence of pro-Nazi fascism leading up to and during World War 2 and you have what promises to be a chilling but fascinating event.
Stephen Darroch
Venue Manager for The Mitchell Library & Theatre
Aye Write! Glasgow's Book Festival takes place at Mitchell Library and Glasgow Royal Concert Hall from Thursday 14 – Sunday 31 March. Explore the full programme.