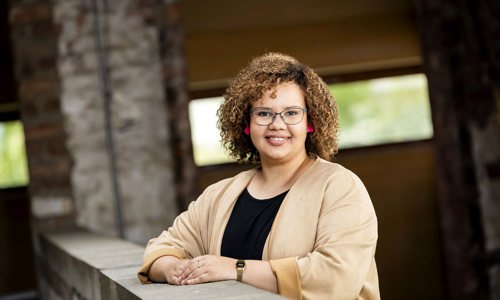 The Herald and Gen-analytics Diversity Conference
The Herald and Gen-analytics Diversity Conference
Naomi Shoba, Senior Arts, Music and Diversity Manager Glasgow Life, brings us up to speed on this major conference held in Glasgow this May.
Glasgow Life attended, presented and sponsored the 2018 Herald and Gen-analytics Diversity conference. Hosted by the Radisson Blu the day was filled with panel talks, presentation and networking. Interestingly a lot of the companies present were from the private sector. We reflected on the differences in approach to diversifying culture and programmes and resources available between the private and public sector. Glasgow Life and Scottish Power asked to run the breakout session 'How to create and build momentum for Diversity' the talking points were building advocacy for diversity and inclusion, empowering role models and champions, creating an inclusive environment with inclusive opportunities and moving inclusion up the priority list.
I discussed the need for companies to identify strategic, task oriented goals for Diversity and Inclusion. Diversity by itself is not a strategic goal; it's a strategic means to an important end the organisation already cares deeply about. For example I spoke about our ambitions in the Arts, Music and Cultural Venues Service within Glasgow Life to become one of the most innovative and exciting arts programmes in Scotland. We will go beyond proportionate representation regarding race and ethnicity and embed influential and visible diversity at the centre of creative and artistic practice and activity. As one of the largest cultural enabler serving Glasgow, we aim to be a diversity leader in the Scottish cultural landscape. It's ambitious and we know it. No apologies. No concessions. Scottish Power spoke about their fantastic work programme for people with learning disabilities with two people who were currently on the programme. It was fantastic to hear their experiences of Neurodiversity at work and the ambition of the programme.
After this I took part in the panel 'A Catalyst for Growth' with Lloyds TSB, BAE Sytems and Glagsow Colleges. We discussed examples of business growth due to successful D & I strategies. Our discussion was passionate, practical and forthright discussing the need for 'lifting as you climb' coaching and facilitating opportunities for those who also face systemic oppression as you climb the career ladder. The experience of being gay in heteronormative corporate spaces, the isolation women experience at the very top of the finance industry and how to your widen networks of allies and how equality can feel like oppression if you are used to privilege that comes with being white and male in white, male dominated spaces.
A thought provoking day was had by all. Big thanks to the Diversity conference organisers and the Radisson Blu.
Naomi Shoba, Senior Arts, Music and Diversity Manager Glasgow Life.