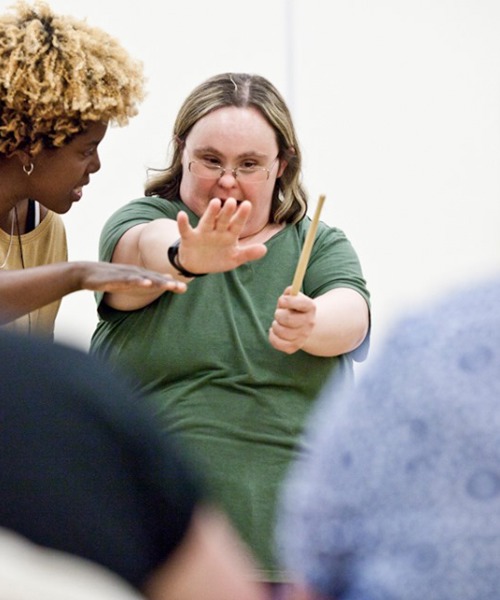 Phase 2 Open Call Information
Download the Open Call Information document here. This will guide you through the application process. Please scroll to the bottom of the page to download additional supporting documents
Phase 2 Open Call Information
Deadline 5 April 2020
**Please note, although most Glasgow Life services are temporarily suspended in response to Government advice on reducing the spread of Coronavirus, the Glasgow arts team are still working and continuing to administer the Creative Communities programme. Applications are welcome until 23.59pm on Sunday 5 April.
If you have any questions or would like to talk to a member of our team please email Creative.Communities@glasgowlife.org.uk **
----------------------------------------
Are you an arts practitioner who relishes participatory engagement, or delivering artistically with communities in a meaningful way? Perhaps you are an arts organisation that delights in creating high quality work with school-children, participants from a variety of backgrounds or those within our wards that often lack opportunity to participate or engage in the arts.
The call is now open for Glasgow's Creative Communities – Artists In Residence Programme, Phase 2. Applications are welcomed from emerging or experienced choreographers, creative writers, drama facilitators, film makers, musicians, photographers, sound or visual artists, or any artist or arts organisation that works across multiple art forms. From Gaelic singing to Bhangra, from hip hop to performances in unusual places – or everything in between - we are interested in all of it. We are passionate about equity and strive to engage many communities in Glasgow. We are looking for applications from practitioners who have experience and an interest in working with underserved and/or underrepresented groups and people.
This programme will take place between April and November 2020.
Applications are open to artists or arts organisations based in Scotland. Phase 2 of AIR provides the opportunity to celebrate local communities across the 23 wards whilst building on responses and recommendations from Phase 1 of the programme. There is also the opportunity to explore and recognise major moments for the city.
Applications will be accepted up to and including 5 April 2020.

If you are thinking of submitting an application and would like to discuss it beforehand, please get in touch by emailing CreativeCommunities@glasgowlife.org.uk.
For details and all application information, please download:
The Phase 2 Open Call Information document which will guide you through the application process. 
The Ward Summary Documents
The call out will ask you to identify interest in working in a specific ward(s) and respond to that ward's project brief. This information can be found in the following documents:
Ward Summary Document (South Glasgow)>
Ward Summary Document (North/West Glasgow)>
Ward Summary Document (North/East Glasgow)>
 All attachments are Word documents
-----------------------------------------------------------------
Phase 1 of the Artists in Residence Project took place in Summer 2019. 
Follow this link to watch the film on our You Tube channel>
By playing this video the provider may set cookies