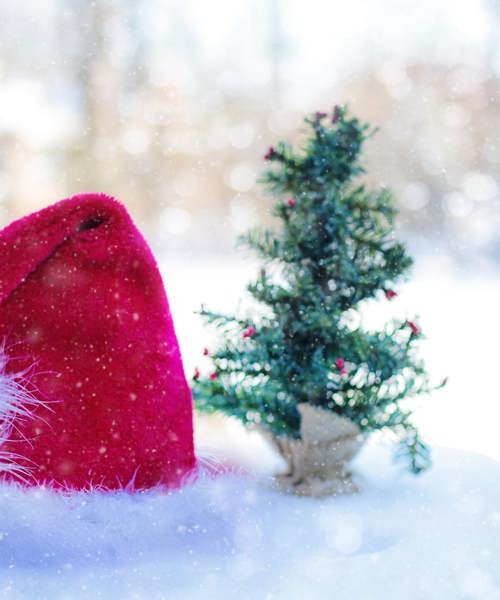 Be sure to book an appointment to meet the man of the moment and share your festive hopes and dreams.

Where to meet Santa

At such a magical time of year meeting Santa can be a real treat, bringing pure joy to your little ones eyes. From grottos to breakfasts, don't miss out on some quality time with the big man himself.
Santa's Grotto at St. Enoch Centre
(2019 Dates TBC)

Santa officially takes residence in his magical Christmas Grotto, surrounded by his helpful elves.
Meet Father Christmas at Hamleys
(2019 Dates TBC)
Join Father Christmas and his loveable elves at Hamleys toy shop. It's an extra special experience where children can take part in seasonal games and receive a gift to take home. Booking is essential.
Santa's Grotto at Britannia Panopticon
(2019 Dates TBC)
Head along to a winter wonderland in the world's oldest surviving music hall. Meet Santa Claus and his elves and receive a lovingly handcrafted wooden toy.
Santa Stories at House of Fraser
(2019 Dates TBC)
Enjoy a Christmas picnic full of delicious treats, visit Santa's grotto for storytime and meet & greet session, and get an early Christmas gift. Autism-friendly sessions available.
Visit Mrs Claus at Pollok House
(2019 Dates TBC)
Meet Mrs Claus after exploring an impressive collection of art in the beautiful Pollock House, which will be decorated in all its seasonal finery.
Breakfast with Santa at Hard Rock Cafe
(2019 Dates TBC)
A freshly cooked buffet style breakfast, a Christmas elf to entertain you and your young ones, and of course a visit from Santa!
Cook Breakfast for Santa at Tennents Training Academy
21st -22nd December (10am – 12noon)
Give Santa the day off to relax while you cook a delicious breakfast for him to enjoy. In return, Santa is going to be handing out early Christmas gifts to all the chefs to thank them for cooking for him.