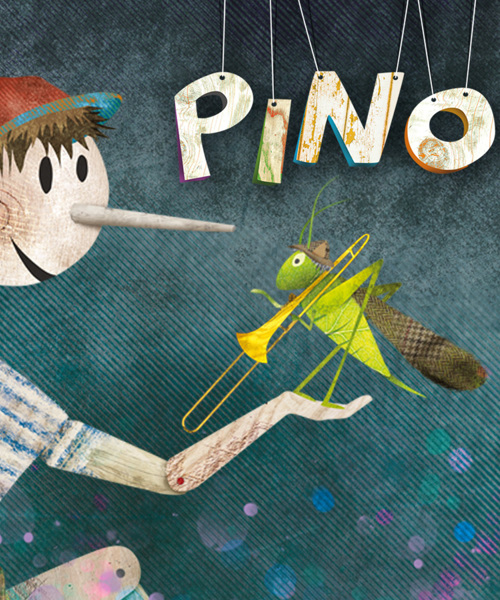 Pantomimes & Theatre Shows
Christmas is a great time for a family get together and there is nothing like the look of wonder and excitement on the little one's faces at this time of year. Plan in time to enjoy fun and laughter at some of the great family friendly events taking place this season.
A guaranteed day out to get all the family in the festive mood, take a look at what pantos and theatre shows are coming up this festive season.
Theatre Royal
Wed 13th Nov – Sun 17th Nov
When a young boy's snowman comes to life on Christmas Eve, the two set off on a night-time quest for adventure. They meet Father Christmas, dancing penguins, reindeer and crowds of The Snowman's friends, but will they escape evil Jack Frost and get back home for Christmas morning? Based on Raymond Brigg's much-loved book and featuring Howard Blake's classic song Walking in the Air, this enchanting live show has thrilled audiences throughout the world since first appearing on stage over twenty years ago.
Theatre Royal
Mon 25th Nov – Sat 30th Nov
A young scientist by the name of Frankenstein breathes life into a gruesome body. Banished into an indifferent world, Frankenstein's creature desperately seeks out his true identity, but the agony of rejection and a broken promise push him into darkness. Rona Munro's brilliant new adaptation of Mary Shelley's Gothic masterpiece places the writer herself amongst the action as she wrestles with her creation and with the stark realities facing revolutionary young women, then and now.
Tron Theatre
Wed 27th Nov – Sun 5th Jan 2020
A downtrodden Cinderella needs to blag her way into the royal ball to get the entrepreneurial advice of Princess Charmaine to help the ailing family business but the event is MEN ONLY!!!   With her keen determination, a bit of cellotape and a fake beard, Cinderella and her best pal, an auld sheep named Muttons, plan to storm that royal ball and show the pantosphere exactly what she is capable of. 
The Magical Adventures of Pinocchio
Pavilion Theatre
Thurs 28th Nov – Sun 12th Jan 2020
In true Pavilion style, the classic tale of Pinocchio is given a Glasgow twist. It is sure to be a sing-a-long, join-in adventure offering good clean family entertainment. Featuring an all-star cast, with Liam Dolan as the hilarious Jiminy Cricket, River City's Stephen Purdon as Pinocchio, and Grado as Geppetto. With a brand new script, stunning scenery, sensational costumes and magical special effects.
Tron Theatre
Fri 29th Nov – Thu 31st Dec 
Ali the Elf works in the North Pole. Today, everything is going wrong and all the elves are panicking – it's Christmas Eve and none of the children's letters have been answered. What is an Elf to do? Suddenly, with the jingle of bells and the swoosh of a sleigh – magic is in the air! A gentle festive treat conceived and directed by Andy Arnold for 3-6 year olds and their adults.
Websters Theatre
Sat 30th Nov – Sat 4th Jan 2020
Join Dotty, a PR from the Garage, who dreams of becoming a star.  She is blown from Poor Partick to the Land of Oz where she meets some new friends; Scarecrow, The Tin Wuman and the Lioness. Join Dotty and the gang for a Scottish twist of the original story. Filled with popular songs and good old Scottish banter, this is a Christmas show for all the family not to be missed.
King's Theatre
Sat 30th Nov – Sun 5Th Jan 2020
Join Elaine C Smith and Johnny Mac at Dame Trot's farm to follow Jack and his family and climb a beanstalk of gigantic proportions to Cloudland in another unmissable family show. Doomed to sell his trusty coo, join Jack as he fights to save the beautiful Princess, outwit the evil giant and win riches beyond his wildest dreams along with the hand of the girl he loves. Expect laughs, music, special effects, magic beans and bundles of audience participation in this GIANT of a pantomime!
Royal Conservatoire of Scotland
Sat 7th Dec – Fri 13th Dec
Isabella's world is turned upside down when her recently-widowed father remarries and brings not only an ambitious and scheming woman into the heart of their castle, but also her two spoiled and selfish daughters. Finding herself banished to the downstairs kitchen, Isabella finds the magic to return secretly to the ballroom to meet the prince of her dreams. But will she find true love in such a bewildering world?
Tramway
Sat 7th Dec – Sat 4th Jan 2020
Follow the mischievous Pinocchio on his journey from wooden puppet to real boy. On his action-packed quest, Pinocchio travels from the cobbled streets of his home town to the tempting lights of Playland, via the dangers of the dark woods and the belly of a giant whale! Along the way he meets a host of colourful characters and with the help of wise Cricket and kind Geppetto Pinocchio learns the importance of telling the truth and discovers what it means to be truly human. Full of magic and adventure, this production embraces the vivid inventiveness of the original tale and will enchant the whole family this Christmas.
Theatre Royal
Mon 9th Dec – Sat 28th Dec
The worldwide smash hit musical by Queen and Ben Elton returns to the UK. The multi-million-pound show dazzles all the senses in breath-taking style. Guaranteed to blow your mind, this musical phenomenon is not to be missed! With 24 of Queen's biggest hits, including Radio Ga Ga, Killer Queen, Bohemian Rhapsody and, of course, We Will Rock You!
Platform
Tue 10th Dec – Mon 23rd Dec
Join us on a madcap adventure for all the family as dear old Mother Goose, a hardworking, no nonsense mum from Easterhouse, is taken on a wild ride! Mother Goose's world is thrown up in the air when her favourite pet Bruce the goose lays a golden egg. Everything changes… she is rich! What will she do with this new found wealth and fame? Will Mother Goose stay true to herself or will she get lost in a whirlwind of fancy clothes, sports cars and celebrity pals? Come along to find out, and expect jokes, songs and raucous storytelling.
Tramway
Fri 13th Dec – Sun 29th Dec
It's almost Christmas but the elves have crash landed…in Glasgow! With presents still to make and a sleigh to prepare, they need to get back to the North Pole in time to help Santa or there will be no Christmas. Can they get home? Who will help them? And what are these peculiar creatures called 'humans'? An original and fun-filled festive show for 3 - 6 year olds and their families, this interactive show will capture children's imagination and have them laughing, singing and dancing their way into Christmas.
Fizzgig Theatre Presents Cinderella 
Pollok House
Sat 14th Dec – Sun 15th Dec
Dreadful sisters Pashmina and Poly-Esther make poor Cinderella clean and iron and dust all day long, while they swan about and dream of marrying Simon Cowell. In the next county, Prince Will.I.Am Awfyshy is struggling to meet a girl he would like to marry. He decides to hold a talent competition and invites all the ladies from the land. Will Pashmina and Poly-Esther win his heart or will he fall in love with Cinderella? Come and meet Cinderella and many more colourful characters in this hour-long Fizzgig Panto. It'll have you laughing, hissing and singing along!
The SSE Hydro
Sat 14th Dec – Sun 15th Dec
The Broadway musical based on the hit Will Ferrell movie, is supersized into a huge Christmas spectacular this December.  It's the heart-warming story of how human Buddy, raised by Santa's elves at the North Pole, travels to New York to find his real father, falls in love and brings Christmas happiness to everyone. Starring award-winning Coronation Street actress and singer Kym Marsh as Buddy the Elf's girlfriend, Jovie, and Shaun Williamson (Barry Evans in EastEnders, Extras) as Buddy's dad Walter Hobbs.  Buddy the Elf will be played by the hilarious comedy actor Tam Ryan, ensuring lots of laughs.  Don't be a cotton-headed ninny muggins – make sure you get your family tickets now!
SEC Armadillo
Sat 14th Dec – Tue 31st Dec
Gary: Tank Commander is leading the cast of this year's spectacular pantomime Snow White and the Seven Dwarfs to victory. Snow White and the Seven Dwarfs will be lavishly brought to life in a production packed full of magical mirrors, seven friendly dwarfs, an abundance of comedy, sensational song and dance and jaw-dropping 3D special effects, for which the annual SEC pantomime is so well known and loved.
The SSE Hydro
Sat 28th Dec – Tue 31st Dec
The Steamie is a Scottish theatre classic; an ode to the hard-working women of the 1950's and to a bygone Glasgow. The young Doreen envisions a new future, while Mrs Culfeathers looks back to the past - the play is a snapshot of a society, of a time and a cross section of strong women, all rolled up in hilarious comedy.