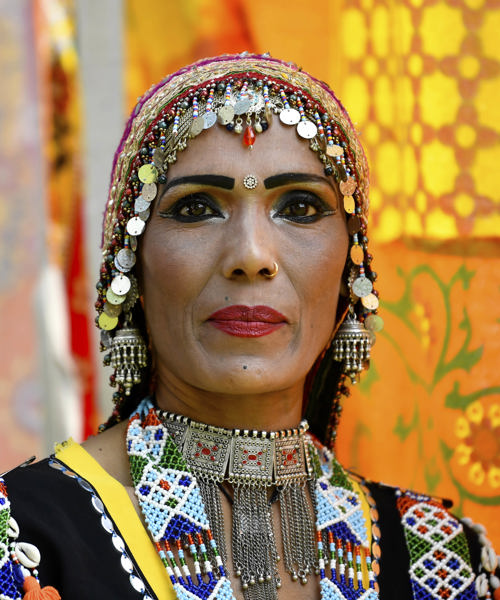 Visitor safety information
Visitor safety information
Glasgow Mela 2021
Glasgow Mela – safety tips for visitors
Glasgow Life is committed to as far as possible ensuring the health and safety of those who visit this year's Glasgow Mela, and to providing as safe andsuitable an environment as possible during this COVID-19 pandemic. In order to do this, all visitors must always act in a safe and responsible manner.
In order to assist our staff and stewards to keep everyone safe, and to help protect you and your fellow visitors, you are kindly requested to comply with the following:  
If you are displaying COVID-19 symptoms, or if anybody in your household is displaying COVID-19 symptoms, or if you are otherwise self-isolating (either due to a recent positive COVID-19 test or otherwise), you must not attend this year's Glasgow Mela.
Please also follow all government guidance in respect of testing and self-isolation, details of which can be found here
Arrive at the event at the time indicated on your ticket to go through the necessary entry procedures.
Although this is an entirely outdoor event, please consider wearing a face covering within the event performance area, unless of course you are exempt for medical reasons.
A face covering must be worn when using toilet facilities and when queuing.
Please remain in your allocated viewing area. If you do need to leave, wait until the exit routes are clear and always follow the signs or instructions from our stewards indicating which way to go. 
Please be aware of the movements of others at all times. When moving past other visitors generally, please avoid face to face contact wherever possible.
Maintain good hand hygiene and use the sanitiser dispensers provided.
Always cover your mouth if needing to cough or sneeze.
When travelling to and from this year's Glasgow Mela event, please follow all guidance and rules in respect of the use of public transport, details of which can be found here
Please follow all instructions and signage within the event spaces, including instructions from our stewards and other event personnel.
Check In Scotland
Glasgow Life is using the Check In Scotland service which aids businesses in collecting contact details of visitors, customers and staff. This digital service allows NHS Scotland's Test and Protect service to conduct faster contact tracing and help stop the spread of Covid-19.
Individuals can quickly and securely provide their contact details by scanning an official Test & Protect Check-in Scotland QR code poster via their smartphone camera or by downloading the Check in Scotland app. It will be the responsibility of the individual to do this.
Check In Scotland works with NHS Scotland's Test and Protect contact tracing system to:
collect your details
alert you if you came into close contact with someone at a business or venue who later tests positive for Covid-19
Anyone over the age of 12 can use the Check In Scotland service. The service is designed to take as few details from you as needed.
The Check In Scotland app can be downloaded from the Apple App Store and the Google Play Store. For information on how Check In Scotland uses data, please see the Check In Scotland privacy policy.
Contact information can still be manually collected using the existing Test & Protect set up in venues if anyone enters the venue and cannot access Check In Scotland.