The Dead South and support
The Dead South, a gold rush vibing four-piece acoustic set from Saskatchewan, infuse the genre's traditional trappings with an air of frontier recklessness, whiskey breakfasts and grizzled tin-pan showmanship. Their sound, build on a taut configuration of cello, mandolin, banjo and guitar, speeds like a train past polite definitions of acoustic music into the grittier, rowdier spaces of the bluegrass world.
Friday 21st February | Book tickets here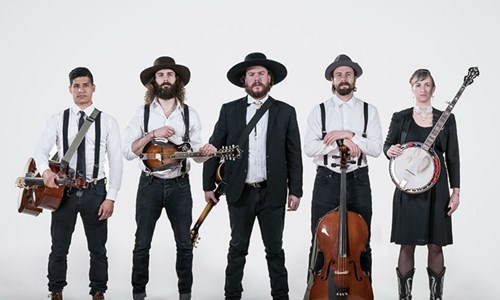 SPAR British Athletics Indoor Championships
The UK's top athletes will flock to Glasgow as they battle for national titles and bid to make the British team ahead of the upcoming World Indoor Champions in China.
Nearest train stations: Dalmarnock | Bridgeton. 
Please note there is no public parking available at the venue (except Blue Badge).
Spectator doors will open 90 minutes before the main event
The event schedule is subject to change. Full spectator information is available at www.britishathletics.org.uk   
Saturday 22nd & Sunday 23rd February | Book here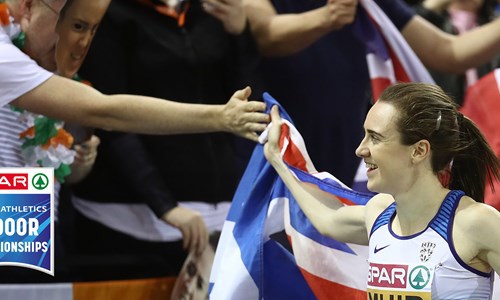 Scottish Ensemble and Untitled Projects in association with Perth Theatre present 
We Are In Time
Written by Pamela Carter and Directed by Stewart Laing, with a new live score by Valgeir Sigurðsson
Unfurling through song, words and a visionary live score for strings and electronics, We Are In Time follows the extraordinary journey of two strangers, one giving life, the other receiving it. Musicians are at once performers, chorus and specialist team as the drama between renowned mezzo-soprano Ruby Philogene and vocalist Jodie Landau unfolds, and time ticks on. 
The result is a thought-provoking meditation on life, and on what it means to live; on the frailty and strength of human beings, working together, with science, against nature, in search of the superhuman.
"thoroughly original, offbeat and exciting"  (Scotsman on Scottish Ensemble)
Friday 28th & Saturday 29th February | Book now