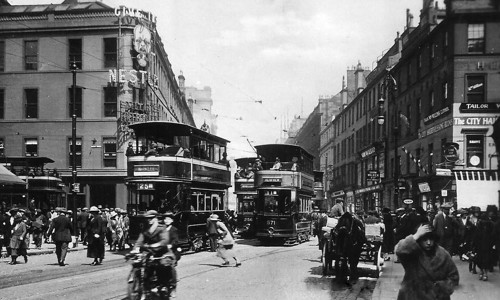 Help Glasgow City Archives document Coronavirus
Help Glasgow City Archives document Coronavirus
We are all living through an extraordinary period in history. At Glasgow City Archives, it's our job to tell the story of the city and its people. Our history is a shared one, and we're asking you to take part.
Glasgow City Archives would like to encourage you, the people of Glasgow, to record your experiences of coronavirus (COVID-19), which they will keep forever in the City Archives so that future generations can understand what we are living through.
What you can do
Keep a daily diary. It can be as simple or as detailed as you like. What are you doing, feeling, seeing, even eating? How is the situation affecting you, your friends and family?
No detail is too big or small. What is the weather like? How are you spending each day? What is in the shops? What do you miss? What is the impact on your work, education, hobbies?
Anyone can take part - from all walks of life and all ages, including children. Don't worry about creating a wonderful piece of literature – they don't want that! The important thing is that Glasgow City Arvhices document the experiences of ordinary people living through an extraordinary time.
Your diary can be in electronic format (for example, a Word document) or hand-written. You can make it anonymous or very personal. It's really up to you!
Take inspiration from the diaries of Thomas Cairns Livingstone! Livingstone, a merchant shipping clerk, wrote his diaries between 1913 and 1933. In them, he noted everyday events like doing the household chores, the Glasgow weather and what music he listened to, against the backdrop of an uncertain period of history. They were later published as the much-loved books Tommy's War and Tommy's Peace.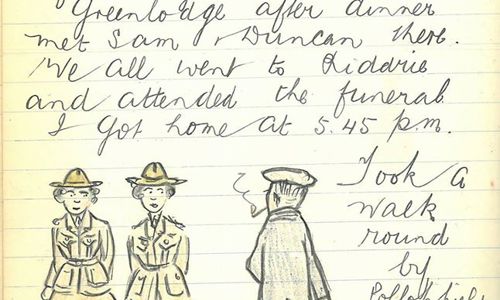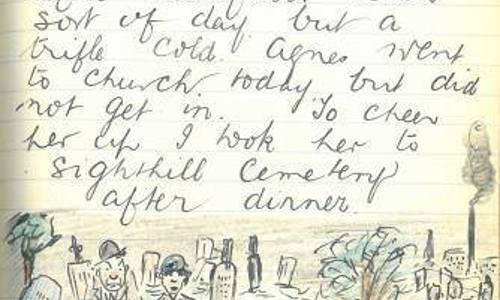 What Glasgow City Archives will do
When the time is right, we will post instructions on how to send your diaries to us. Once we receive them, we will make sure that they are preserved forever as part of the City Archives collections.
We will treat everything you send us with care and sensitivity. This may mean not allowing people to read them until after a long period of time has passed. ​
Find out more about Glasgow City Archives.