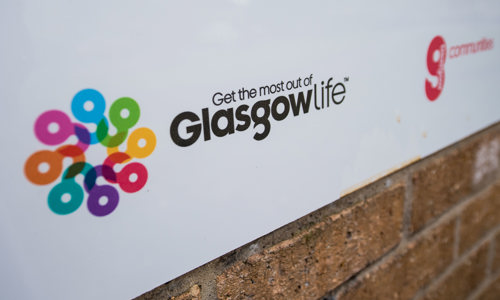 Garrowhill Community Centre
Garrowhill Community Centre
LATEST INFORMATION: THIS COMMUNITY CENTRE REMAINS CLOSED TO THE PUBLIC. PLEASE SEE OUR LATEST INFORMATION PAGE FOR UPDATES.
Garrowhill Community Centre is managed by Glasgow Life on behalf of Glasgow City Council, as a resource for the local community. It was built in 1960, with an extension added in 1987. Following a major refurbishment, the centre reopened in April 2013.
E​xperienced staff are always on hand to assist with any special requirements.
Accessible toilets
Assistance dogs
Wheelchair access
Baby changing
Baby feeding
Cloakroom
Community information
Photography and video recording
At times, Glasgow Life may be on the premises to film or take photos.
Free wifi
Rooms for hire
Hall 1 (Capacity 20)
Hall 2 

(Capacity 15)
Please note that all rooms are wheelchair accessible.
Minimum Let duration is 1 hour. Lets for part of an hour will be charged at the hourly rate. 
Free access to the kitchen with booking, to make tea/coffee or to warm up pre-prepared food. Please note you must bring your own supplies.
To make a booking enquiry, please call us on 0141 771 0845.
See the 2019-20 price list for room hire.
Find out more about regular activities in the centre by downloading the weekly programme.
In 2017 over 10,000 people visited Garrowhill Community Centre.