Young Person's Guarantee
Interested in learning more?
To register or refer a young person please email:
south.youth@glasgowlife.org.uk
Funded and supported volunteering placements for young people in Glasgow.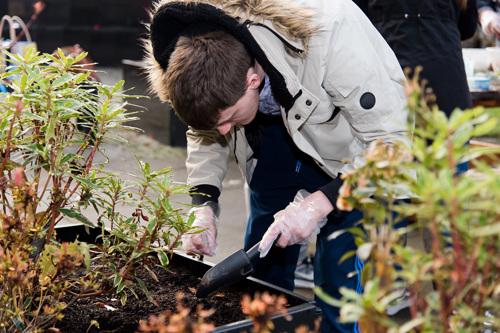 We are currently recruiting young people aged 16 - 25 years to participate.
Working with our partners Glasgow Council Voluntary Sector (GCVS), Glasgow Life are proud to offer funded and supported volunteering placements for young people who often face barriers.
Recognising that some individuals are not yet ready for a work placement it offers an opportunity to develop confidence, skills and experience to move onto a positive destination. Designed to match personal interests, priorities, skills and experience, there is a wide range of opportunities to choose from across the city.  
Benefits & Support
Support from Glasgow Life Youth Key Worker to understand your needs, find and engage with a suitable volunteering opportunity
Additional support from the host organisation
Access to training
Specialist support (where relevant) 
Eligibility
The programme is open to all young people who are:
Aged 16—24
Live within Glasgow City Council boundary
Right to live and work in the UK
Unemployed (not in full time education)
About to leave school without a positive destination
School leavers without a positive destination
In low paid employment
At risk of redundancy
At risk of losing an apprenticeship
Leaving training, volunteering, college or university without a positive destination
Low–skilled
Without qualifications at SCQF 5 or above
Underemployed
Funded by the Scottish Government, the programme runs until September 2023. 
Interested in hosting a volunteer placement?
Please visit https://www.gcvs.org.uk/services/young-persons-guarantee/ for more information. 
Useful documents
Accessible formats
If you require documents in large print, braille, or audio versions please email: info@glasgowlife.org.uk