Glaschu Beò - Gaelic at Glasgow Life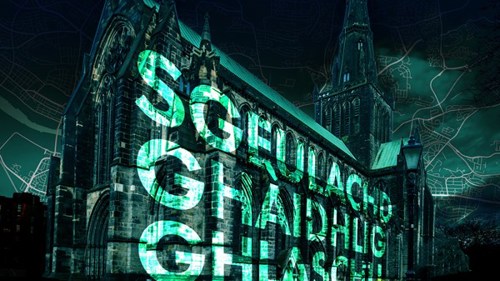 Glasgow's ambition is to have a vibrant, thriving Gaelic community, open to all. On this page, find out more about Glasgow Life's Gaelic Learning opportunities, Gaelic Arts projects and programmes, and other related events.

Gaelic Learning
Glasgow Life - 'Glaschu Beò' -offers sessions for adults that range from beginners' classes to more advanced and conversational classes. For further information on any of these opportunities or to register an interest please email gaeliclearning@glasgowlife.org.uk

Gaelic Arts
We are committed to leading, supporting and promoting a range of creative opportunities for Gaelic in the city including events, projects, workshops, funded opportunities and partnerships across Glasgow and beyond.
The programme, built on our Gaelic Arts Strategy, offers Gaelic and non-Gaelic speakers alike the chance to encounter and enjoy performances, artworks, participation, creative opportunities and more, all rooted in and exploring Gaelic culture.

Read more about current and upcoming programmes
MORE
How to find and use our auto-translate tool

Glasgow's music festival includes a number of events rooted in Gaelic culture