Introducing our School
Contact us
Glasgow School of Sport 30 Gower Terrace Glasgow G41 5QE
0141 582 0034
GSOS@glasgowlife.org.uk
Scotland's first school dedicated to sporting excellence has been developed at Bellahouston Academy and is a first for Glasgow and a first for Sport.
A recognised National Centre of Excellence, supported by the Scottish Government, Glasgow School of Sport is leading the way in providing opportunities for young people in Scotland to develop their sporting talents as part of their school education.

Bellahouston Academy is located in Glasgow however pupils at the School of Sport travel from 15 local authorities across Scotland to attend. There are approxametely 1000 pupils at the school, of whom over one hundred are sports pupils specialising in one of five key sports.
By playing this video the provider may set cookies
Specialist sports pupils are fully integrated with the school and follow a balanced curriculum of academic studies together with their sports specialism. Sports pupils receive coaching within the school day, which is carefully timetabled around their academic subjects such as Mathematics and English.

Specialist provision is intended to ensure that such pupils are given the best opportunity to develop their sporting talents as part of their School Education. Great care is taken to provide pupils with every opportunity to maximise not only their sporting but also their academic potential.
The School of Sport has five sports specialisms, athletics, badminton, gymnastics, hockey and swimming. Pupils specialise in one sport and entry to the School of Sport is by selection only.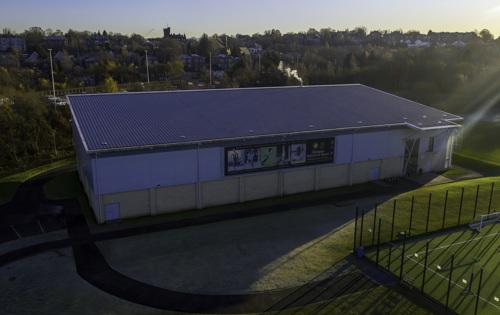 The School of Sport offers one of the best high performance coaching teams in the country. All of our coaches have either competed or coached at National and International level in their sports with involvement in British, European, Commonwealth and World Championship events.

The high performance coaching team develops and delivers individualised programmes to pupils and has achieved some outstanding results. 

Over 300 sports pupils have been selected to represent Scotland on more than 1200 occasions and won many medals at National and International level during their time at Glasgow School of Sport.

The drive and determination of a number of School of Sport graduates has led to European, Commonwealth, World and Olympic Championship selections as well as medals at each of these high profile competitions.
News updates and results can be found on our social media platforms including:
Facebook
Twitter
Instagram
Youtube