Lena Robertson
Assistant High Performance Badminton Coach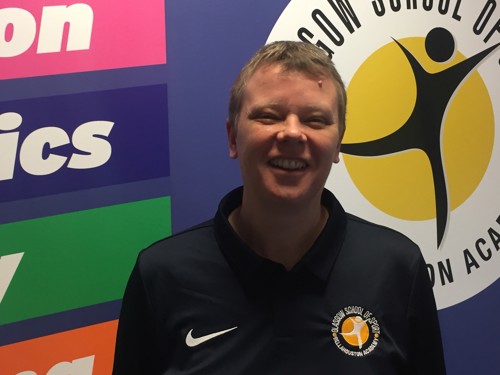 A full time coach now for over 20 years, Lena has an HND in Sports Coaching with Development and a Bsc in Sports Studies from University of Paisley, she also has an Advanced Level coaching qualification from BadmintonScotland. As a young player Lena was an ex junior internationalist, U23 Internationalist and Junior National Champion.
As part of the coaching team at Glasgow School of Sport, Lena has played a key role in supporting players to gain success at National and International level. As well as being a key member of the support behind many of our pupils who have represented Scotland at International level and gained medals at Scottish, British and European Championships.
Lena has travelled extensively throughout Europe and has gained International Coaching Experience in countries including Denmark, Sweden, Hungary, Germany, Spain and Switzerland as well as throughout the UK.
Lena worked as a National Squad Coach for U15 and U19 age groups, over a period of 9 years and during this time was part of the coaching team for the UK School Games team in 2008. Lena is currently the Head Coach of the City of Glasgow Badminton Club and has held this position since 2010.
In 2014 Lena coached Team Zambia players prior to the Commonwealth Games on their pre- games training camp prior to heading to China for an exchange trip with Dalian International Tennis Centre as part of the Twin City Exchange Programme.
In 2015 Lena was nominated in the SportScotland Local Coach, Official and Volunteer Awards where she won the Young Persons Coach of the Year award.
Lena is a qualified Sport Scotland Coach Education Tutor and Assessor and currently tutors and assesses UKCC Level 1 and Level 2 courses.  In addition Lena is qualified to tutor and assess BADMINTONscotland Level 1 Advanced coaching qualification.
Lena has a tutor/assessor role within the Sport Education programme at the school and has recently gained her assessors qualification (A1) and internal verifiers qualification (V1) from the SQA.