20th Anniversary
And now Glasgow School of Sport is marking 20 years since it opened its doors to nurture the country's young stars. Olympic and Commonwealth athlete Kirsty Gilmour was on hand to launch the first of a series of celebrations.
Kirsty said: "I've got really fond memories of my time at Glasgow School of Sport and Bellahouston Academy, and it's always so nice to come back and meet current pupils and hear all about their progress and aspirations.
"If I hadn't been lucky enough to attend the School of Sport, I have no doubt I wouldn't be as successful in badminton as I am today.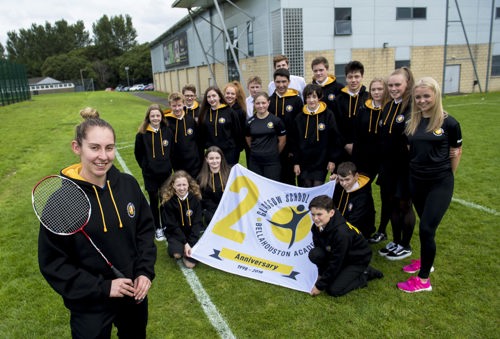 "With two Commonwealth medals and an Olympics under my belt, I hope I can show current students that anything is possible if they stick in and make the most of the amazing facilities the school has to offer.
"Scotland might be a small country but we've had a great impact on the sporting world and the School of Sport has had a huge role to play in that over the last 20 years."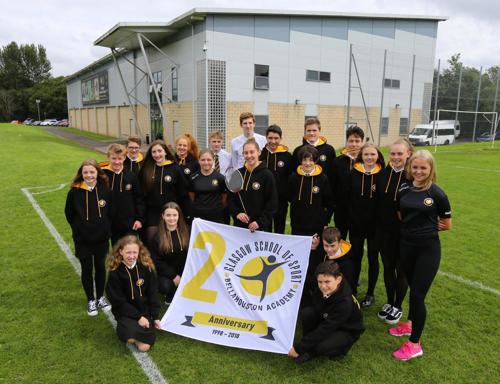 Glasgow School of Sport is the only school of its kind in the UK.
The school is a recognised National Centre of Excellence, supported by the Scottish Government, and offers specialist studies and elite training in five Olympic and Commonwealth sports: athletics, badminton, gymnastics, hockey, and swimming.
Operated as a partnership between Glasgow City Council Education Services and Glasgow Life, the 120 sports pupils come from all over the country to attend adjacent Bellahouston Academy.
Billy Garrett, Glasgow Life's Director of Sport and Events, said: "Glasgow is one of the top five sporting cities in the world - and the School of Sport plays a large role in that accolade.
"By attracting major events to the city, not only are we growing the city's reputation and economy, but we're giving homegrown athletes - particularly those who attended the School of Sport - a chance to compete on the world stage.
Catriona Stewart, Evening Times, August 2018
Useful documents
Accessible formats
If you require documents in large print, braille, or audio versions please email: info@glasgowlife.org.uk