Badminton
High Performance Coach
Craig Robertson
craigEW.Robertson@glasgowlife.org.uk
Glasgow School of Sport's Badminton programme supports and assists pupils' development in technical, tactical and physical aspects of badminton.

This is achieved through group training sessions during curricular time, before and after school hours. Training is aimed around providing players with an opportunity to achieve excellence and work through a pathway of representation starting with Area Teams, National Teams and International competitions.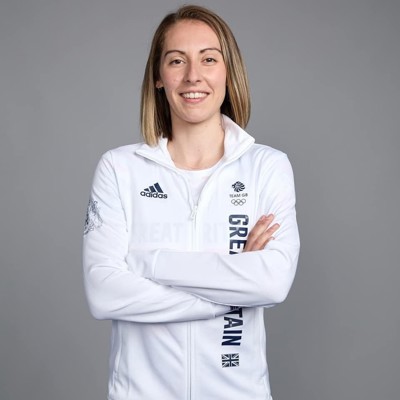 Former graduate Kirsty Gilmour (above) competed in both Rio and Tokyo Olympics.  Kirsty studied and trained for 6 years at School of Sport prior making the move to become a full time player.
"Glasgow School of Sport was undoubtedly a major element of my early career. The environment was perfect for me to manage my school work with my training which I still think comes in handy for balancing factors in my life now. GSOS gave me every resource I needed to progress and succeed as well as the tools to be independent and confident in my sport and my academics. I wouldn't be where I am today without GSOS." 
Kirsty Gilmour, European and Commonwealth Medallist, 2x Olympian
Long-term, players will aim for inclusion into BADMINTONscotland's Junior and Senior Performance Programmes and eventually join the Scottish Institute of Sport. Training programmes are based on four key areas; Stroke Production, Specific Badminton Movement, Tactical Awareness and Physical aspects (Specific and Generic). As players move through years 1 – 6 the demands of each are adjusted to support development of each individual player. The School of Sport badminton programme is supplemented with individual and team competition programmes at local, national and international events.
Click here to view the full BADMINTON BROCHURE
In addition to the competition programme, players have access to support in Psychology, Nutrition, and Sports Science and undergo regular fitness testing to monitor and evaluate each individual player's progression. Training camps also provide a chance for players to work on specific areas during the year to ensure maximum gains from the periodic training programmes. The overall badminton programme has led to an experienced team of coaches providing quality planned sessions to facilitate excellent opportunities maximising the potential of players in the School of Sport.
The Badminton Programme is led by High Performance Coach Craig Robertson who is supported by Assistant High Performance Coaches, Iain Pringle and Lena Robertson.  All three coaches have dedicated their time and worked tirelessly for more than 20 years to support the development needs of former graduates and current pupils striving to achieve at the highest levels in badminton.  Meet our coaches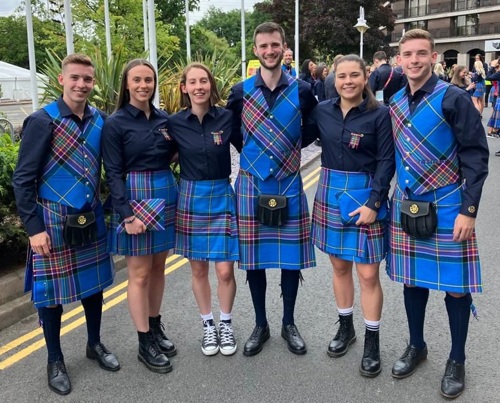 Former graduates from our programme recently competed at the 2022 Commonwealth Games.  We are very proud of the six players who gained selection and competed as part of the nine strong Scottish Team.
Adam Hall, European Silver Medallist and Commonwealth Games player
"I can never stress how grateful I am to the School of Sport for how much they helped me, I genuinely wouldn't be the player I am without their support. Not only have they helped me reach my sporting goals but also helped me mature and grow as a person. There is no other place in the country that can provide life skills that you gain whilst being part of the School of Sport and these are skills that I use now to this day. I would 100% encourage anyone to give it a shot, you have nothing to lose but everything to gain!"
Ciara Torrance, European Medallist and Commonwealth Games player
"The school of sport was and always will be such a huge part of my sporting career. Without their involvement I wouldn't be the player I am today. The coaching team have had a lasting impact in my life due to the sense of independence, discipline and confidence I have now due to their guidance and it is something I'm very grateful for.
If any young athlete is looking for somewhere where you can balance your academics with your sport and develop as a person, the school is perfect for you. Choosing to attend the school of sport was definitely one of the best decisions of my life and I'm so thankful for what they have done for me."
Eleanor O'Donnell, European Medallist and Commonwealth Games player
"Glasgow school of sport has definitely been a major part of me becoming a full time athlete representing my country at the highest level. Since leaving school I've been able to cope with the high intensity training needed at senior level due to the amazing opportunities I received at GSOS including on court time, strength and conditioning and sport science/nutrition. It has also gave me the ability to juggle my training and studying/coaching thanks to the amazing coaching team & teachers. Without Bellahouston & GSOS I wouldn't be where I am now! I'd highly recommend the school of sport to anyone. It was one of the best decisions I ever made and forever grateful for the amazing team that helped me along the way!"


Matthew Grimley, World Top 50 and Commonwealth Games player
"The Glasgow School of Sport was some of the best years of my life so far and I improved and learned so much throughout my full 6 years. The training environment was so competitive which allowed me to push myself everyday to become a better athlete.
I'm now in the Scottish Senior National Team and competing around the world doing something I love and I couldn't thank the school enough for the support over the years. I'd 100% recommend anyone thinking of joining and wanting to achieve their sporting goals."
Christopher Grimley, World Top 50 and Commonwealth Games player
"I joined the Glasgow School of Sport from 1st year to 6th year for Badminton and I definitely loved the whole experience.
The GSOS gave me the chance to work with amazing coaches that developed me as a player on and off the court along with helping me with balancing my time management for studies & training/competitions. Also, I got the opportunity to travel around the world for badminton leading to me representing Scotland & GB.
I am grateful for the experience I had while at the Glasgow School of Sport and I do miss it when I look back on how much of a great impact my GSOS journey had on my badminton career. I would encourage anyone to jump at the chance to join, it's the best decision any young athlete could make."
News updates and results can be found on our social media platforms including:
Facebook
Twitter
Instagram
Youtube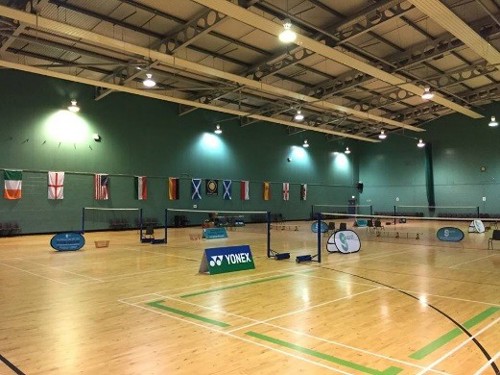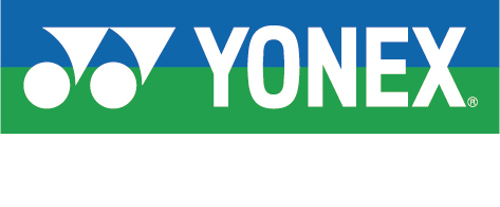 Thanks to BADMINTONscotland and Mark Phelan, Badminton Europe for a number of images in our gallery.