Hockey
High Performance Coach
Harry Dunlop
harrygsos.dunlop@glasgowlife.org.uk
Glasgow School of Sport's Hockey programme focuses on the development of core skills and techniques, as well as the technical and tactical aspects of hockey.

Although our main focus is on outdoor hockey, we incorporate an indoor hockey module for all year groups during the indoor season where we focus on specific indoor skills and systems of play. Extra curricular and club hockey sessions also form part of the hockey programme, as it is during these sessions that real time decision-making, tactical concepts, game knowledge and understanding is applied.
Hockey in keeping with other sports offered at Glasgow School of Sport, provides a holistic programme for the development of our young athletes. Through an individualised approach to programme development and delivery, our coaching staff aim to encourage each pupil selected into the school to reach their full sporting and academic potential. This individualised games based, constraints lead approach, is complementary with the Scottish Hockey Performance Pathway, incorporating both "The Golden Thread " and "The End in Mind" concepts,  used by Scottish Hockey, English Hockey & Great Britain Hockey. 
The programme continues to flourish and provide pathways for junior international opportunities.  Further details can be found on our Hockey Promotional Flyer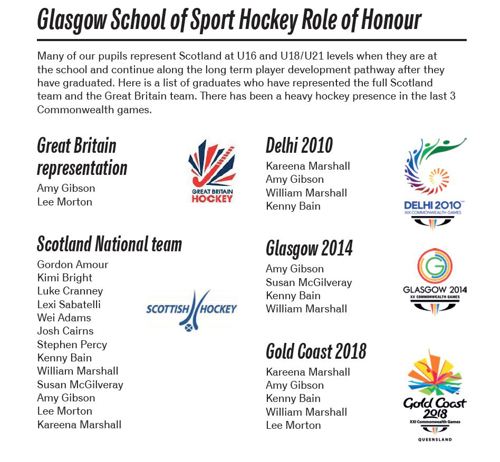 Although the primary entry point into the hockey programme is at S1, we also offer entry points at S3, S5 and S6. These later entry points have proved to be very popular and allow for a variety of entry levels and the opportunity for late developers to join the school. Hockey applicants applying for late entry will be individually assessed and placed in the programme at the appropriate level.
Click here to view the full HOCKEY BROCHURE
News updates and results can be found on our social media platforms including:
Facebook
Twitter
Instagram
Youtube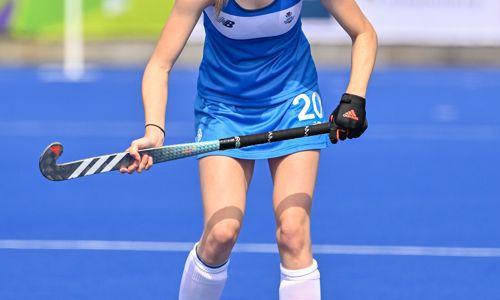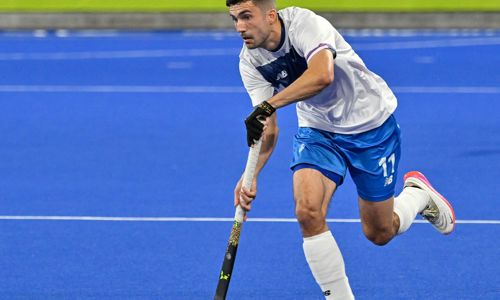 Picture courtesy of Team Scotland
Useful documents
Accessible formats
If you require documents in large print, braille, or audio versions please email: info@glasgowlife.org.uk