Psychology, Sports Science and Sports Medicine
---
Psychology
Psychology support continues to play a key role within the School of Sport.  We currently work with Glasgow Caledonian University and have the support from Charlotte Chambers, Sarah Findlay and Leigh Martin, all are currently studying for a Sport and Exercise Psychology Doctorate Postgraduate Degree.  Support is overseen by Dr Bryan McCann PhD (Lecturer in Psychology) from Glasgow Caledonian University.
The psychology team will regularly provide a programme of psychological services year-round to our pupils to support the sports performance and well-being of our athletes
We are working along the framework set up by former Sports Psychologist Chris Hartley who worked at the school from 2016 - 2019.  During his time at School of Sport, Chris completed a Motivational Climate Intervention Study with our Hockey programme.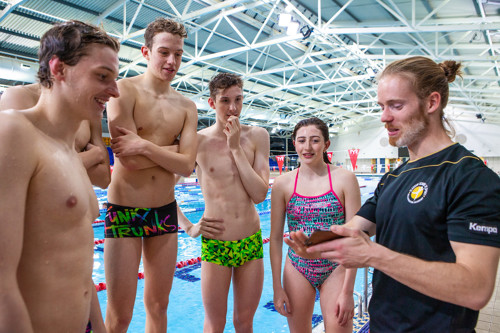 Sports Science
The Glasgow School of Sport is supported by Resilience in their pursuit of sporting excellence.  Resilience – sport science keeps our process of developing the sporting stars of the future at the School of Sport true, delivering the facts back to the schools coaching team, athletes and personal coaches.
Resilience have devised and developed our bespoke testing programme, that's foundations are strongly built by working closely with Sport Specific, Strength & Conditioning Coaches and Director of School.
Sport Science testing utilises evidence-based scientific protocols to test the underpinning physiology facets that facilitate best sporting performance. The objective data obtained from testing is then inputted into our bespoke reporting templates that breaks down the complex subject matters and data to a format that is easily understood by all parties, from coaches and athletes to parents.

Reports are then incorporated into the Glasgow
School of Sports Coaches, support Staff and Athlete programmes helping develop performance strategies in all aspects from sport specific to strength and conditioning programmes to maximise the athlete's potential.
Sports Medicine
Glasgow School of Sport has a strong partnership with Hampden Sports Clinic. For many years, Doctor John McLean has been involved from the very start of each athlete's journey. Pupils are screened during the selection phase and required to attend a medical at Hampden Sports Clinic.
On site Physiotherapy takes place on Wednesdays, after school, ensuring the provision of support is available in our facility. Overseen by our Strength and Conditioning Team, any injuries or concerns can then be addressed medically and supported by appropriate rehabilitation and conditioning programmes.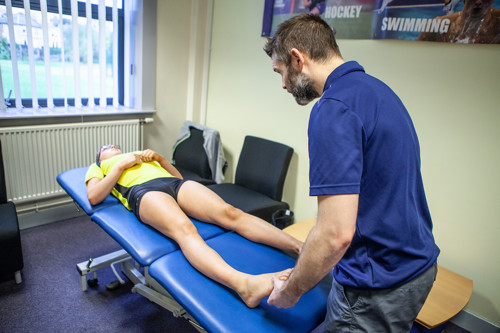 Nutrition
Glasgow School of Sport offers nutritional support to all pupils through education and workshops. Marianne Hayward has worked with our athletes for many years and offers experience gained through working with National Governing Bodies and the Scottish Institute of Sport.
In this guide