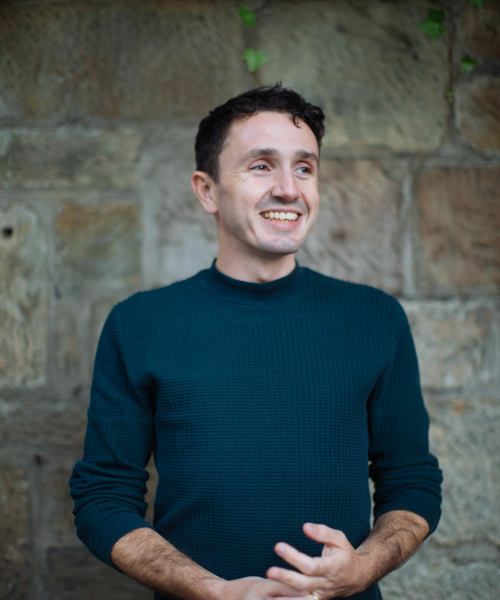 Richy Carey, a composer and sound artist based in Glasgow, was appointed as the first Glasgow UNESCO City of Music Artist in Residence in 2018.

Working with a range of community groups and choirs across the city, and supported by Glasgow Life's Arts and Music teams, Richy created a new film and choral work, Accents, investigating the idea of accents in Glasgow today.

He developed ways in which the finished work could be shared internationally, creating new connections through the UNESCO Cities of Music network, which includes Salvador, Brazil; Katowice, Poland; Adelaide, Australia; Sevilla, Spain; and Chennai, India.

As an artist, Richy is interested in how the architecture of a space might amplify or modify a voice. The new choral work actively encourages the different rhythms, inflections and sonorities of multiple accents to bend and shift around each other, exploring the patterns of difference that makes.

It's been composed in a form that can be easily adapted for performance by choirs in other UNESCO Cities of Music to present the unique identity and accents of their own city.

Culminating in a one-off public performance at Glasgow Royal Concert Hall in March 2019, the choirs and all the participants came together to perform the score live alongside the film.

This residency is supported by the Scottish Graduate School for Arts and Humanities, where Richy is carrying out a PhD.

Richy Carey said: "I think accents are amazing things to listen to. They're so bound up with your individual identity but also how you relate to your communities. They change and grow with you, they're all different but share inflections and lilts… they're just so musical. It seemed like a useful metaphor to think about Glasgow's musical heritage - that so much amazing music from across so many genres has come from the city, but they share a something, an identity, an accent."