Home Libraries Events and Activities for children
Bookbug at Glasgow Libraries
Download the free Bookbug Android app!
Listen to an exclusive new track created by our friends at SprogRock.
Download via Google Play
Glasgow Libraries welcomes Bookbug throughout the city! Bookbug events are free, friendly and fun-filled 30 minute sessions for parents and carers to enjoy with babies, toddlers and pre-schoolers involving song, stories and rhymes.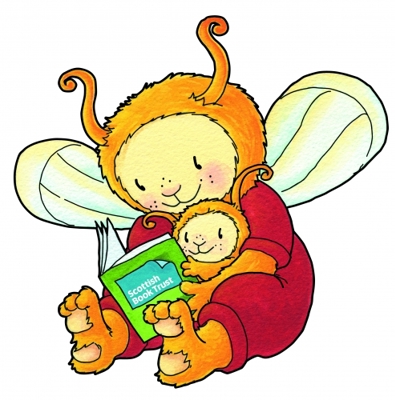 Find a Bookbug session near you! 

About Bookbug
What was your favourite nursery rhyme when you were little? Perhaps it was Itsy Bitsy Spider? Or Twinkle Twinkle? Or maybe it was a traditional Scottish one like Coulters Candy? Whichever song it was, it's likely you still remember every word and hearing those songs makes you feel safe and secure. 
That's because children respond to song, story and rhyme in a very special way and Bookbug sessions celebrate this. These sessions help improve speech, language and brain development, as well as social and emotional skills. But that's not all, they are also great fun! 
The Bookbug programme encourages mums, dads and carers to sing and share stories with their children from birth. Children love these interactive sessions and it provides an opportunity for parents bond with their child by giving them one to one quality time! It's also a great way to meet other parents and carers, swap ideas and support each other along the way.
And there's freebies too. Bookbug gifts every child in Scotland four free bags of books in their first 5 years. 
PLEASE NOTE: Bookbug sessions are subject to change and we recommend contacting your local library in advance to check sessions are running that week.
About Bookbug
Bookbug is Scottish Book Trust's national Early Years programme. A national charity, Scottish Book Trust delivers the Bookbug programme locally by working in partnership with local library and education services and third sector organisations. To support local delivery of the Bookbug programme, Scottish Book Trust provides its partners with training, advice and Bookbug bags of books. For more information about Bookbug, including resources, research, advice and tips visit: www.scottishbooktrust.com/bookbug
Find out where your nearest Book Bug session is by clicking here.