Excellent art in a beautiful building
Every picture tells a story
Wonderful place to explore
…these are just a few of the comments our customers have made when they visited Kelvingrove Art Gallery and Museum.
Fast forward 12 months and we can't wait to hear the comments our customers will make when Leonardo da Vinci: A Life in Drawing comes to the museum. This exciting exhibition will showcase 12 of the Renaissance master's finest drawings from The Royal Collection and will form part of a nationwide event as drawings go on display in 12 simultaneous exhibitions across the UK from Feb- May 2019 to mark the 500th anniversary of the death of Leonardo.
Revered in his day as a painter, Leonardo completed only around 20 paintings; he was respected as a sculptor and architect although sadly, no sculpture or buildings by him survive. He was also a military and civil engineer who plotted with Machiavelli to divert the river Arno, but the scheme was never executed. He was an anatomist and dissected 30 human corpses but his ground-breaking anatomical work was never published. He planned theses on painting, water, mechanics, the growth of plants and many other subjects, but none was every finished. With so much of his life's work unrealised or destroyed; it makes his works on paper, such as these, to be Leonardo's greatest achievements.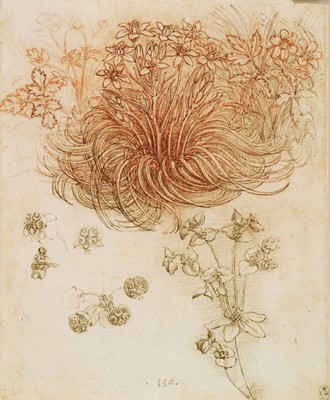 Leonardo da Vinci: A Life in Drawing at Kelvingrove will give visitors the incredible opportunity to view a selection of these works up close which show the extraordinary scope of the artist's interest, from anatomy, maps, weather, mechanical design, landscape, natural history and portraits as well as his use of different media, including ink, chalk and watercolour.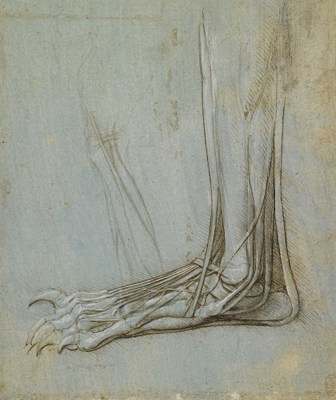 The drawings in the Royal Collection have been together as a group since the artist's death, and provide an unparalleled insight into Leonardo's investigations and the workings of his mind.  Leonardo firmly believed that visual evidence was more persuasive than academic argument, for an image conveyed knowledge more accurately and concisely than any words.  Few of his surviving drawings were intended for others to see: drawing served as his laboratory, allowing him to work out his ideas on paper and search for the universal laws that he believed underpinned all of creation.
Leonardo da Vinci: A Life in Drawing will go on display in the lower ground floor of Kelvingrove Museum from 1st February – 6th May 2019 and is sure to be a 'must see' for visitors from near and far.
To find out more about this nationwide event and other hosting venues please visit www.royalcollection.org.uk/Leonardo500