Top ten must see
Our recommendations for you
Kelvingrove boasts one of Europe's finest civic art collections. Here are our top ten must-see objects.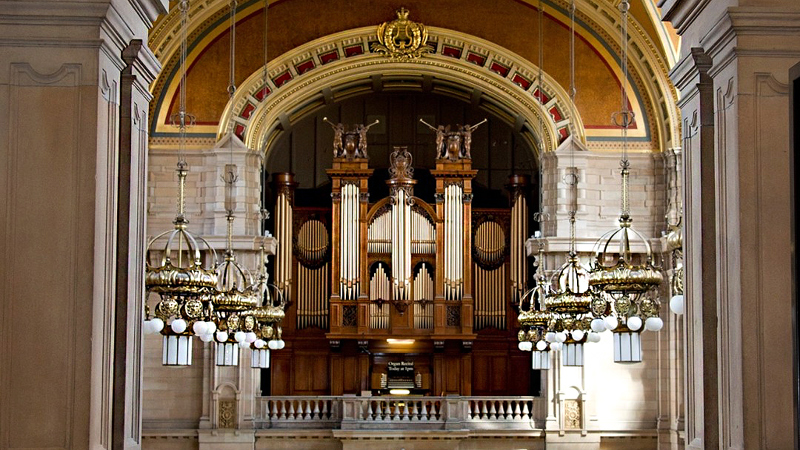 Daily organ recital
There are free organ recitals every day of the week at Kelvingrove. Hear them at 1pm (Monday - Saturday) and 3pm Sunday. No visit is complete without hearing this wonderful sound resonate through the Centre Hall.
Find out more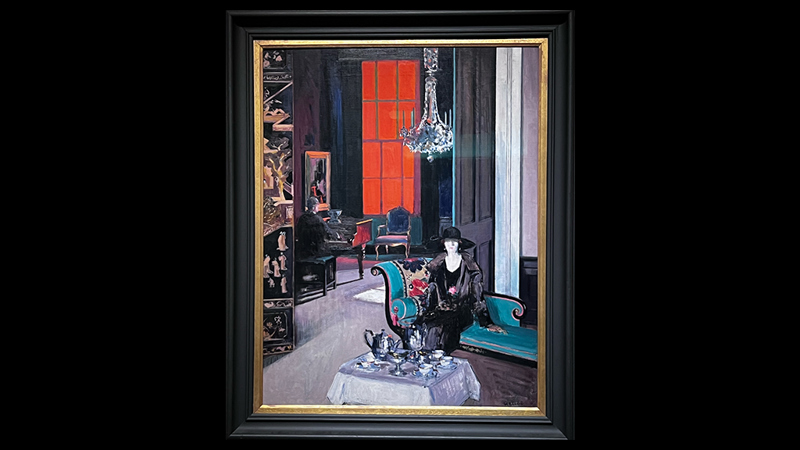 FCB Cadell
Interior - The Orange Blind
Scottish Colourist painter F. C. B. Cadell is known for his elegant paintings of fashionable Edinburgh ladies in drawing room settings. Many, like this one, show the spacious Georgian flat at 6 Ainslie Place in the New Town of Edinburgh where he lived. Find this in our Scottish Colourists gallery.
View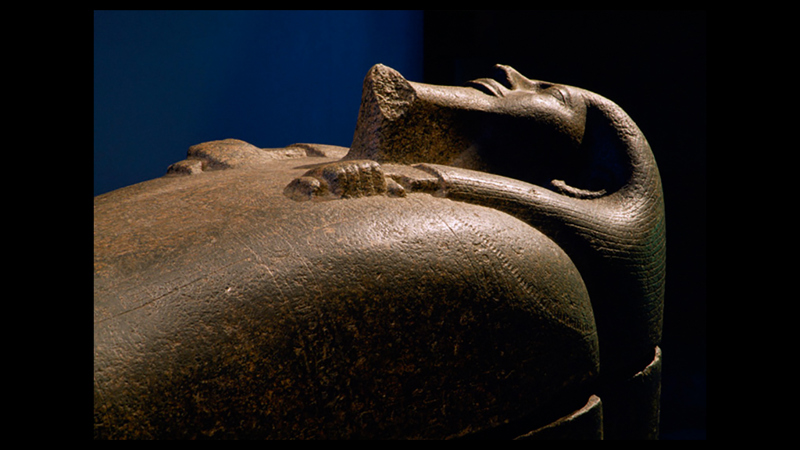 Sarcophagus of Pa-Ba-Sa.
This Sarcophagus of Pa-ba-sa dates from c.656 -640 BC.

Pa-ba-sa was an important Egyptian noble and Chief Steward to Nitocris I, Divine Adoratrice of Amun and daughter of Psamtik I, King of Egypt (664–610 BC) during the 26th Saite Dynasty. Located in the Ancient Egypt Gallery.
View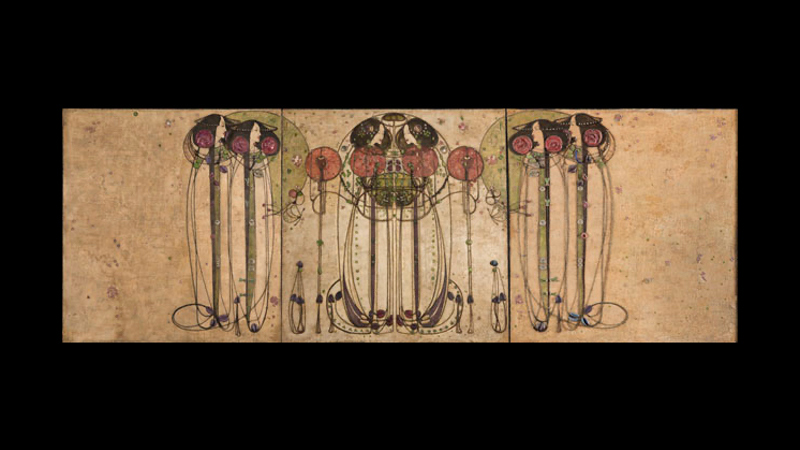 Charles Rennie Mackintosh
The Wassail
Gesso panel 'The Wassail' is by famed Glasgow artist Charles Rennie Mackintosh. It was originally from Ingram Street Tearooms, Glasgow. You can now see it in the Mackintosh and the Glasgow Style gallery at Kelvingorve.
View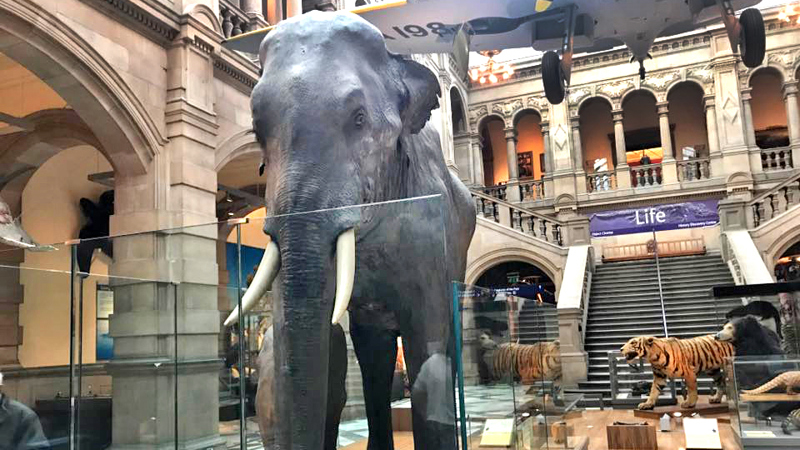 Sir Roger the elephant
This male Asian Elephant (Elephas maximus) is called 'Sir Roger'. From about 1885 until 1897 he toured the country with Bostock & Wombwell's Menagerie, often pulling a small wagon from town to town. In May 1897 he went to the Scottish Zoo, in New City Road, Glasgow

Sir Roger can be found in the West Court.
View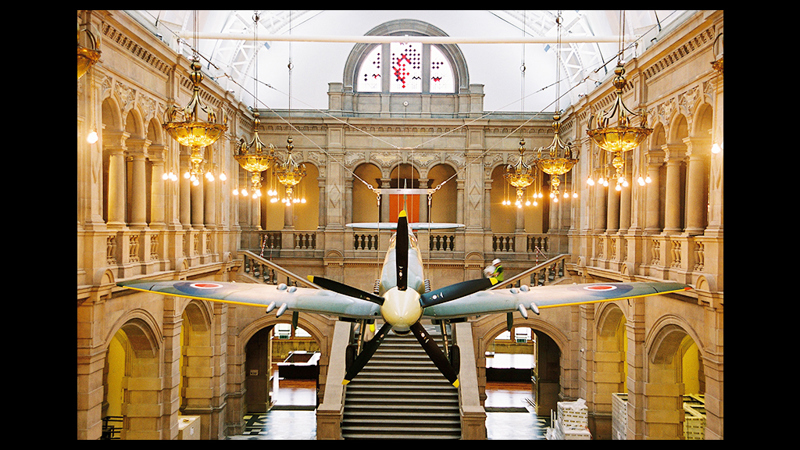 Spitfire LA198, 602 (City of Glasgow) Squadron
The LA198 spitfire, built in 1944, is a Mark 21 spitfire with a Rolls Royce Griffon 61 engine and a five bladed propeller. It flew with the 602 (City of Glasgow) Squadron from between 1947–49 and, after a short service career, was used as a 'gate guardian' at RAF Leuchars. Located in the West Court.
View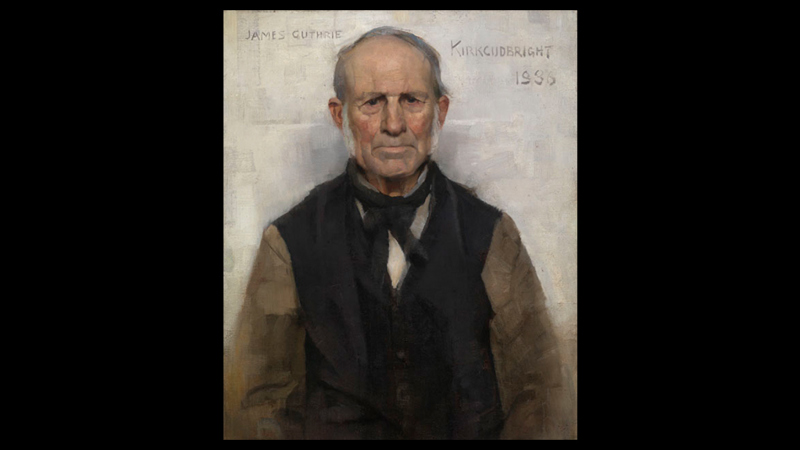 James Guthrie
Old Willie - the Village Worthy,
Some artists flatter their sitters when they paint their portraits, but here Guthrie has given us a very honest and realistic picture of Old Willie.

Find Old Willie located in the Glasgow Boys gallery.
View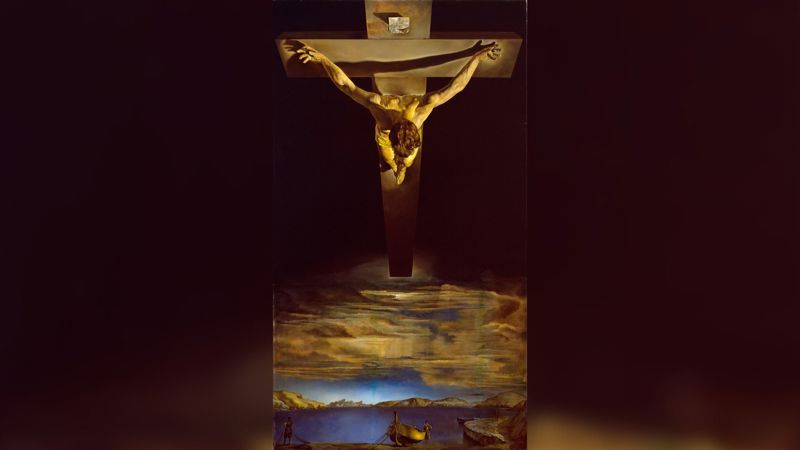 Salvador Dalí
Christ of St John of the Cross
*Not currently on display - on loan until June 2024*

One of the most striking images on the central theme of the Christian faith - the death of Jesus Christ, by which all believers may be saved and enter Heaven. Christ is shown 'as beautiful as the God that He is'.
View
Give feedback about this page