Top ten must see
Our recommendations for you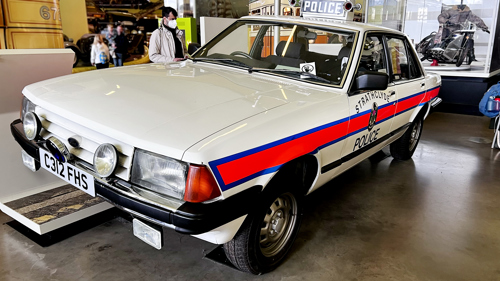 Riverside Museum is Glasgow's award-winning transport and technology museum. Here are our top ten things to see and do.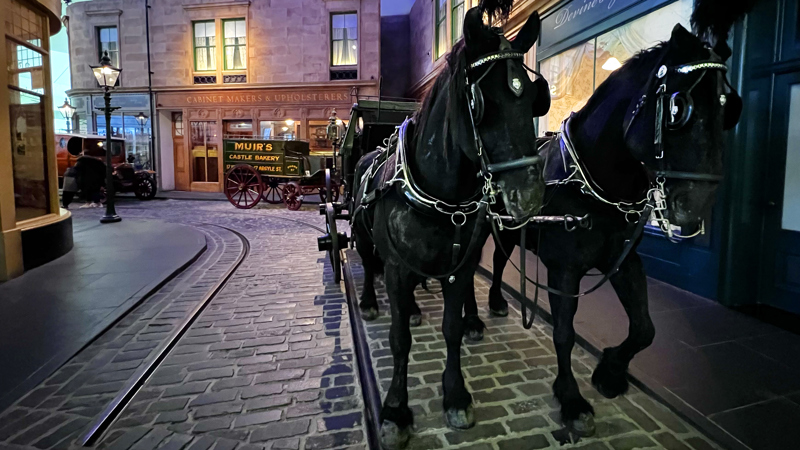 Main Street
Cross over the cobbles in Main Street and you'll be in the Glasgow of the 1890s to 1930. Take a wander into the shops and soak up the atmosphere created through genuine historic interiors.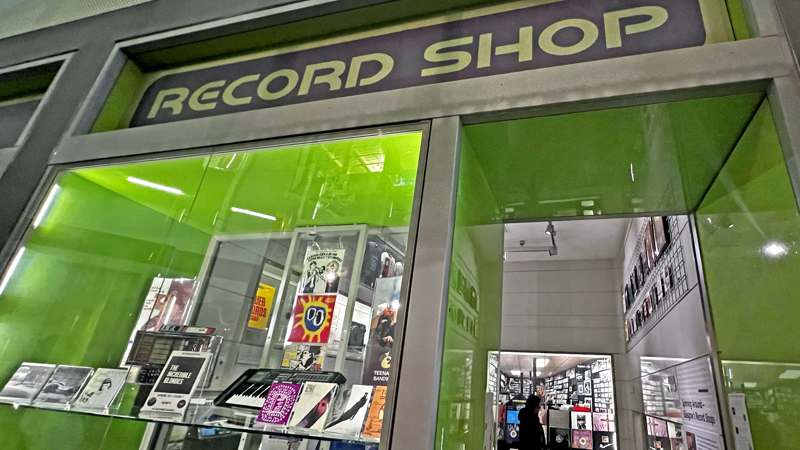 Spinning Around: Glasgow's Remarkable Record Shops, 1980-1995
An immersive display celebrating the multitude of Glasgow's record shops from about 1980 to 1995, paying tribute to their importance to the city's internationally renowned music, creative and cultural scene.
View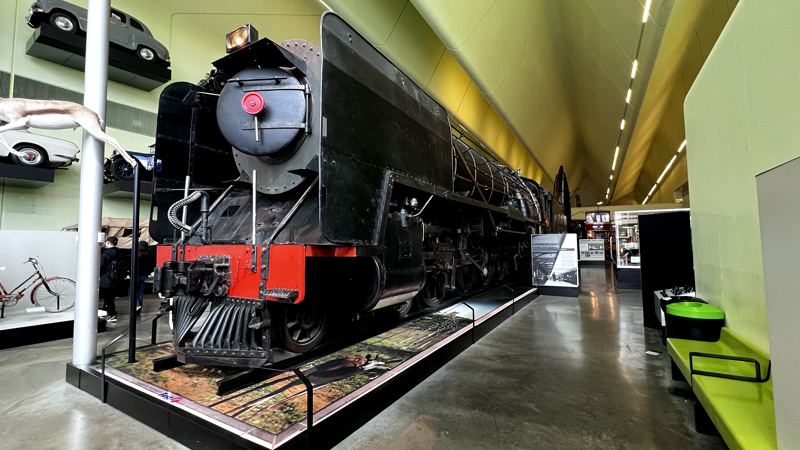 South African Loco 3007
The largest thing you will see at the Riverside. Built here in Glasgow in 1945, it was exported to South Africa where it ran until 1987. Around it you can find stories of the men who built it as well as how the railways in South Africa were affected by the discriminatory Apartheid system.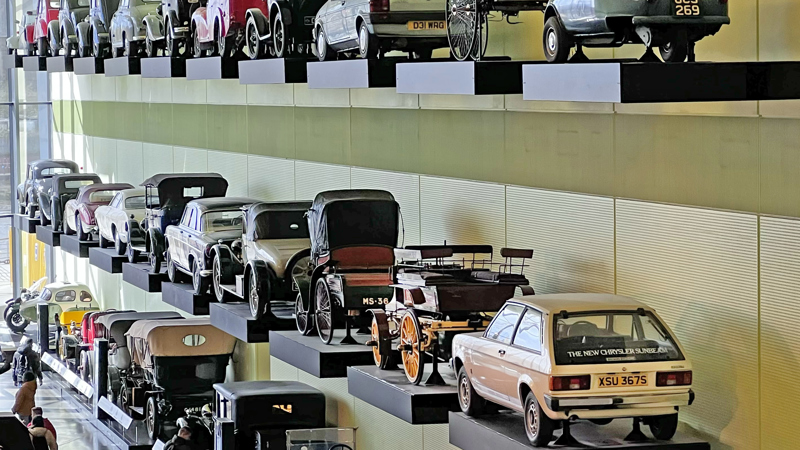 Car Wall
In one sweeping look you can see 31 of Glasgow Museums' most precious and well-loved cars, including Sir William Burrell's Rolls-Royce Phantom ll, an Isle of Arran postal van, Porsche 911, and a quirky BMW Isetta bubble-car. Scottish carmakers such as Albion, Arrol-Johnston and Argyll also feature.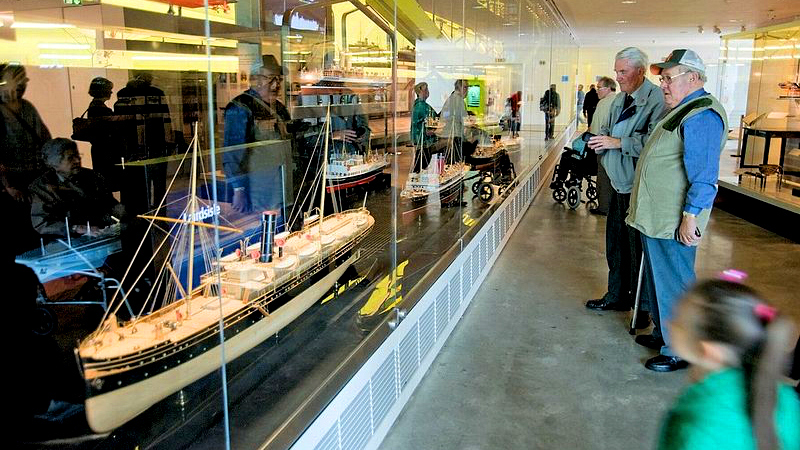 Ship conveyor
Watch as a selection of ships sail past on the conveyor.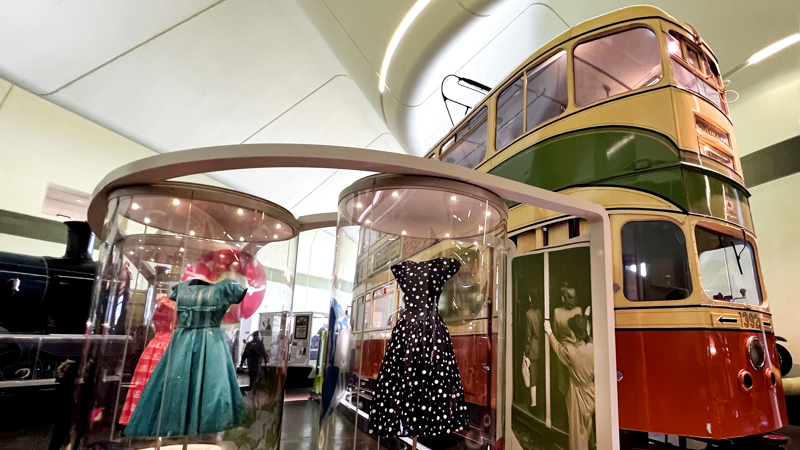 Tram dancing
Go to the display to hear the stories of Glaswegians who used the city's trams to visit their favourite dance. Some of them would be wearing dresses like the ones in the photograph here.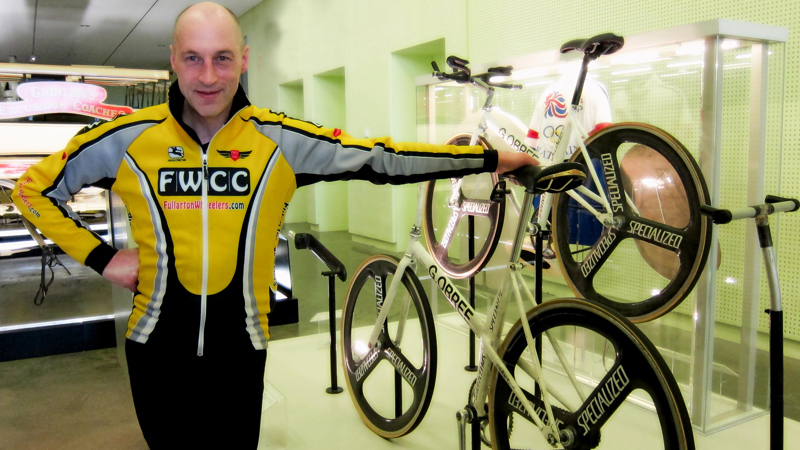 Graeme Obree
Graeme Obree is rightly regarded as one of Scotland's greatest sporting heroes, having smashed the hour cycling record on a bicycle he designed and built himself in the 1990s. This display explores how he triumphed against the odds.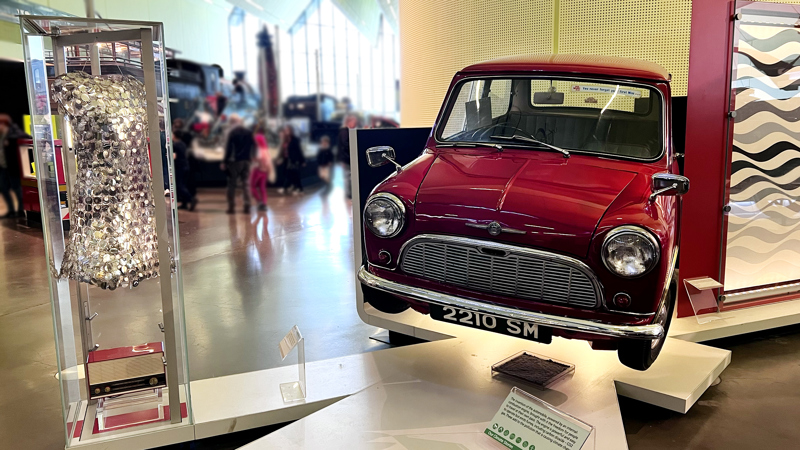 Audrey Hepburn dress and Mini
The Morris Mini became central to 1960s culture – a vehicle, like no other, that represents opportunity, style and change. This display reveals how the Mini abandoned the conventions of the day like many objects in that decade, including the 'Chain mail' dress by Paco Rabanne worn by Audrey Hepburn.
View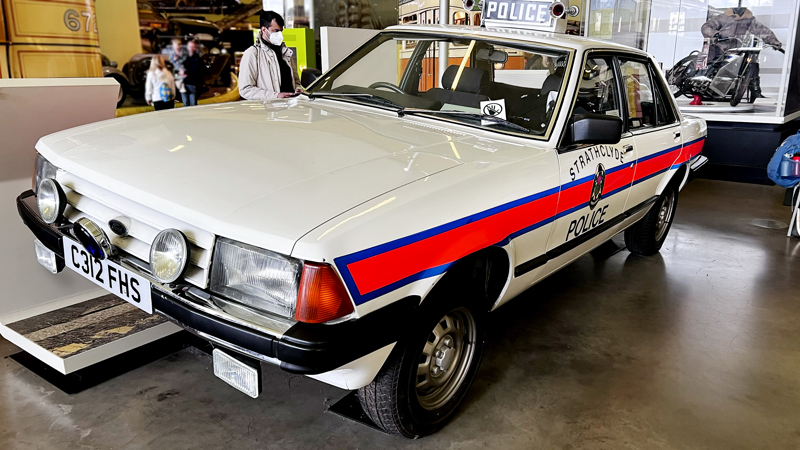 Granada Police Car
This Ford Granada was used by Strathclyde Police in the 1980s to enforce the rules of the road and pursue those that broke them. Capable of speeds up to 125mph, this car – whose distinctive markings made it known as the 'Jam Butty' – was a vital police resource on the streets of Glasgow and beyond.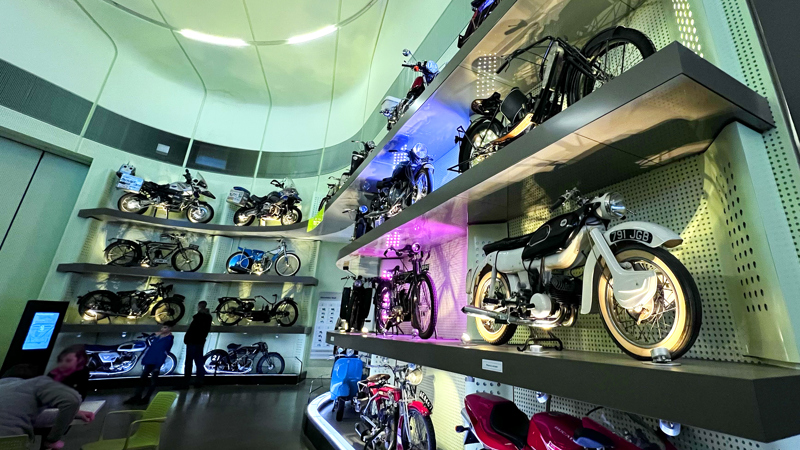 Motorbike Wall
A display of 21 motorcycles representing over 100 years of motorbike design, covering commuter bikes, off-roaders, super bikes, tourers and speedway.
Give feedback about this page