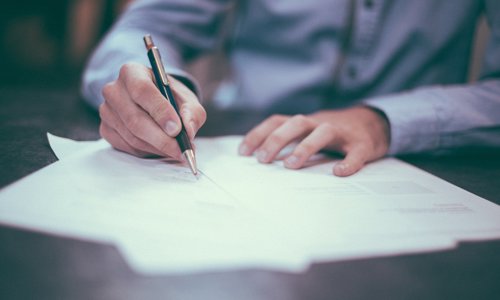 Funding scheme launches to boost numeracy skills in Glasgow
Funding scheme launches to boost numeracy skills in Glasgow
Local organisations within Glasgow, including community groups and social enterprises, are being invited to take advantage of a new grant scheme that will deliver numeracy learning opportunities designed to inspire and motivate adults.
As part of a UK Government initiative to improve adult numeracy, Glasgow was awarded a total of £4.5m through the UK Shared Prosperity Fund to deliver the Multiply initiative. An allocation of £3.14m is available in 2023/25. The new grant scheme will use £1.39m of this funding to create learning opportunities across the city for local people and their communities. 
Glasgow Life, the charity that delivers culture, sport and learning programmes to improve wellbeing in the city, is managing the Multiply adult numeracy funding on behalf of Glasgow City Council.
Andrew Olney, Glasgow Life Director of Libraries, Sport & Communities and Chair of Glasgow Community Learning & Development Strategic Partnership, said: 
The Multiply programme reflects our commitment to enhancing Glasgow's economic wellbeing and improving people's lives. It will make a real difference, helping reduce inequalities by enabling and encouraging people to access learning while providing organisations with results-driven support that will help them succeed.
The Multiply programme aims to increase levels of numeracy in the adult population. Numeracy is a fundamental skill that can provide real benefits to individuals' life chances and employment success, which in turn can have a positive impact on the city's and country's economy.  Supporting skills development also delivers benefits to local businesses and organisations, helping them address recruitment and retention challenges, driving business growth and economic regeneration within communities.
Local organisations now have an opportunity to expand their learning offer for current or potential employees and members of their local community through customised courses that reflect the needs of the provider and participants.  
The Multiply Grant Scheme will support free learning opportunities for adults aged 19 and over who live, work, study or volunteer within Glasgow to improve numeracy, change attitudes, and build confidence. Learning opportunities will include courses that enable adults to achieve qualifications up to and including SCQF Level 5.
Applications for the Multiply Grant Scheme are now open, and the deadline to apply is 5pm on Tuesday 21 March 2023. More information on the scheme and details of how to apply can be found here.
Andrew Olney continued:
By investing in skills development, the Multiply Grant Scheme will deliver significant benefits to individuals and communities, so I'd urge organisations to take advantage of this new funding opportunity. The numeracy courses delivered through the programme will equip people with skills that will make a real difference to their lives and the opportunities open to them.