Celebrating Volunteer's Stories!
Celebrating Volunteer's Stories!
Heather's Story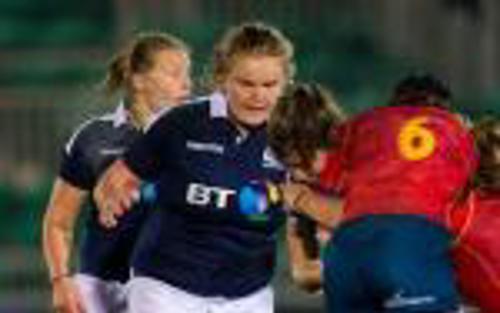 As part of National Volunteers' Week we are taking a closer look at individuals who kindly donate their time to help at Sport Clubs across the city.
Heather's Story 
Heather Lockhart is a player & dedicated volunteer with Hillhead Jordanhill Rugby Club. 
She plays for the Ladies 1st XV and has done for a number of years. As well as this, she played for Scotland women. She made her Scotland debut in 2004 and holds the record for the most appearances in the female 6 Nations championship.
Heather kindly organises and coordinates facilities for all club teams and leads the ladies section.
She also organises and drives the mini bus to and from games, coordinates strips & water bottles and often on a match day she can be seen setting up the pitch before she plays her fixture.
Heather constantly goes over and above. She absolutely vital in the running of not only the Ladies team but also the coordination of pitches for all of the senior teams. Without Heather, it is difficult to imagine how the club would manage the duties/roles that she carries out as one individual.
                                         Thomas Davidson,  Glasgow Sport Rugby Development Officer