Craig Robertson
Sports Performance Manager (acting)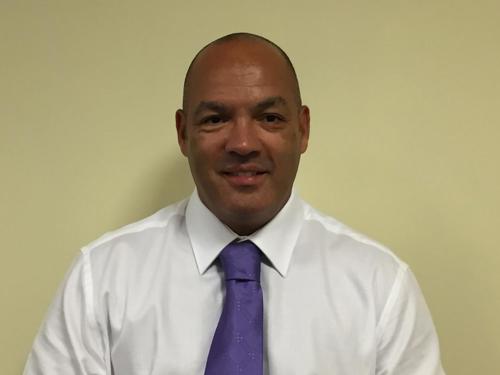 Craig has been employed as the High Performance Badminton Coach since 2007 and more recently has been working in the role of Sports Performance Manger (acting). Having been part of the school of sport team for over a decade, Craig has a true understanding of what it takes to gain success within our programmes and is now working hard to provide clear pathways and opportunities for our current pupils.

Within his role as High Performance Badminton Coach he has supported over 100 National Champions and countless Quadrangular and International Champions and European Medallists. In addition to these successes, Craig has led the programme and been proud to see a number of former pupils achieve International Representation at European, Commonwealth, World and Olympic levels.

Craig has travelled extensively throughout Europe and Asia has gained International Coaching Experience in countries including China, Denmark, Sweden, Netherlands and Spain. Craig has been involved with BADMINTONscotland as a Junior Coach at Quadrangular and International events as well as spending time on their Management Board and worked also for Glasgow City Council as a Racquet Sports Development Officer.

In 2010 Craig was part of a delegation that visited Zambia to arrange a pre-Olympic Training Camp 2012 for their National teams and led the badminton camp in Glasgow which involved preparation of Zambian players for the All African Games.

In 2014 Craig travelled to the Chinese city of Dalian to organise a twin city exchange with Glasgow and spent time travelling through three major cities and discovering badminton programmes in China.

Craig has a BSc in Sports Studies from the University of Paisley and an HND in Sports Coaching with Development More recently Craig achieved a UKCC Level 3 in Badminton Coaching Award

Achievements
Commonwealth Games Team Bronze Medal Winner in Manchester 2002
Commonwealth Games Team Member 1998 ( Malaysia), 2002 ( England)
76 International Caps
Highest World Ranking: 22 in Men's Doubles
Austrian International Men's Doubles Champion 1998
Canadian International Men's Doubles runner-up 1999
Irish International Men's Doubles Champion 2000
Nationals Men's Doubles Champion 1996, 2000, 2001, 2004, 2005
Nationals Mixed Doubles Champion 2002, 2004
National Championships Singles Runner-up 2003
Scottish Invitation Singles Champion 1999, 2002
World Championships Team 1993, 1995, 1997, 1999, 2001, 2003, 2005
European Championships Team 1992, 1996, 1998, 2000, 2002, 2004
Thomas Cup Team 1996, 1998, 2000, 2002, 2004
Former member of the Scottish Institute of Sport