Home Sport Glasgow School of Sport Sports
Glasgow International Youth Badminton Championships U13 / U15
Glasgow and North Strathclyde Group and Glasgow Sport would like to invite you to the eighth edition of the Glasgow International Youth Badminton Team and Individual Championships 2020.
Last year we welcomed 204 players from 13 Nations.   Come and join us!
Online Entry available 
Download Glasgow International Youth Information and Entry Forms at the foot of this page. 
News updates and results can be found on our social media platforms including FACEBOOK


Organisers - Glasgow & North Strathclyde Group (Scotland)                         
Sanctioned by - BADMINTONscotland
Age Groups:
Under 13 (Born 2008 or later)
Under 15 (Born 2006 or later)
Schedule:
Friday 15th May; Team 0900 – 1900
Saturday 16th May; Individual 0900 – 2100
Sunday 17th May; Semi-Finals/Finals 0900 – 1730
Key dates:
Team Entry – tbc
Individual Entry – tbc
Contact:
Iain Pringle Glasgow School of Sport
E: iain.pringle@glasgowlife.org.uk
Telephone: +44 141 287 5971 Mobile: +44 7766 456 936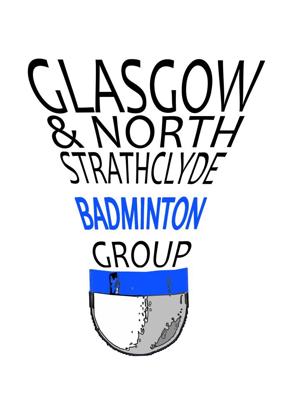 Useful documents
Accessible formats
If you require documents in large print, braille, or audio versions please email: info@glasgowlife.org.uk