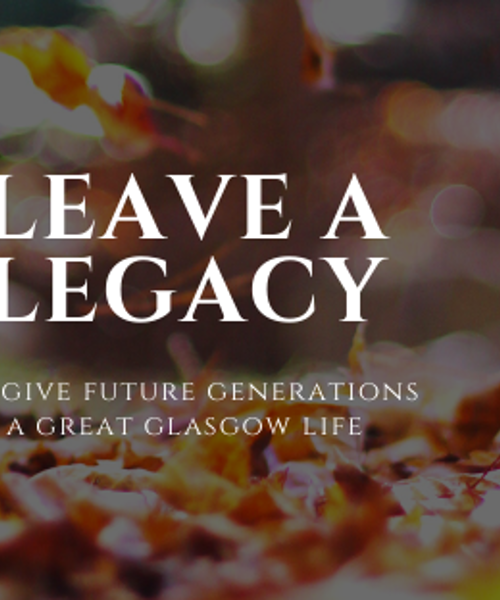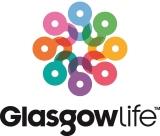 Leave a Legacy
Help us give everyone a great Glasgow Life
For more information
Contact our Legacy Team at Glasgow Life, Charity Number: SC037844, Commonwealth House, 38 Albion Street, Glasgow, G1 1LH
0141 276 9515
supportus@glasgowlife.org.uk
There are so many things that make life great in Glasgow, but unfortunately not everyone gets to live a great Glasgow life. with your help we can change that.
As a charity, we work hard to improve the health and well-being for everyone in Glasgow through sport, music, art, culture and learning. Our free programmes and events make a real difference to people's lives.  Gifts in Wills to Glasgow Life help ensure that future generations can live a great Glasgow life every day.
After you have looked after your loved ones please consider including a gift in your Will to Glasgow Life.
How to leave a gift in your Will 
A gift in your will means you can leave a legacy for someone in the future to experience a great Glasgow life. It is easy to do, however we recommend you speak to your solicitor for advice that is tailored to your own circumstances. All they will need is our name, our charity number and address:  
Glasgow Life
Charity Number: SC037844
Commonwealth House
38 Albion Street
Glasgow
G1 1LH
The difference your gift can make  
Glasgow has been fortunate to receive many transformational gifts, the most famous of which is the amazing Burrell Collection. However gifts of any size can make a difference, and those who benefit from your support appreciate each and every one of them.
Gifts in Wills help us provide books for families who cannot afford them. They help us look after the city's precious museum collections. They help us provide specialist coaches for disabled young people. They help us run a wide range of life-changing projects. A gift from you will allow us to direct our help to the areas that need it most.
Supporting something specific in Glasgow
We understand that there may be a particular area of the city, a community or a programme that you wish to support, and we would be very happy to discuss this with you. Please get in touch using the details below.
Letting us know about your support
We understand that making a Will is a very private matter. However if you would like to let us know of your intention to leave Glasgow Life a gift, we can make sure we keep you up to date with our work and future plans.
We also understand that circumstances can change and you are under no obligation to leave us a gift should you change your mind.
Get in Touch 
If you would like to know more about how you can leave a legacy to Glasgow Life or if you have any questions, please call our Legacies Team on 0141 276 9515.