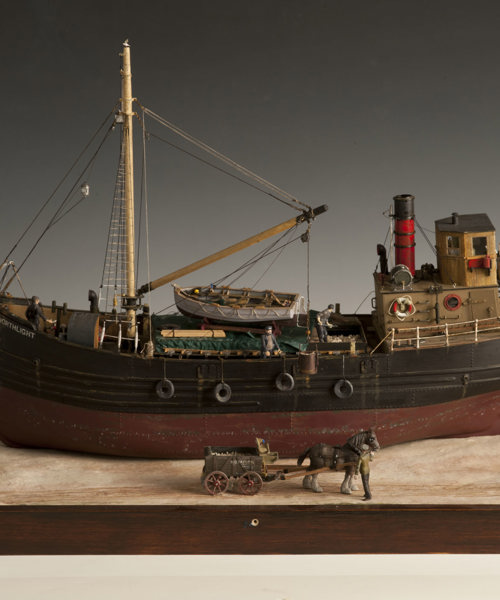 Donate
Support Glasgow's museums by donating towards this cause. Glasgow Life - registered charity SC037844
Donate securely online
For more information
Get in touch to find out more or call us to join over the phone.
0141 287 9502
supportus@glasgowlife.org.uk
We are pleased to confirm that the Ship Model catalogue has now gone off to the printers.
We would like to say a huge thanks to all our generous donors for your support in helping protect Glasgow's maritime heritage.  We are planning a launch event to celebrate the release of the catalogue in November 2019. 
We are still welcoming donations towards the creation of this special catalogue. Though we cannot recognise any contribution in the printed copy, all donors will be invited to the launch event later this year, and recognised on the Glasgow Museums website when we promote its presence in our shops in time for Christmas.     
Nearly 700 ship models ranging from the elegant Queen Elizabeth to humble Clyde puffers form one of Glasgow Museums' most popular collections. Almost all of the models were produced by Clyde shipyards or Glasgow-based ship owners and it is the representation of models from such a distinct geographical area that makes this collection so important, both within the UK and internationally.
We want to tell the fascinating story of our ship models to the widest possible audience. This complete catalogue will enable readers to gain an appreciation of the extent and quality of the collection, and a deeper understanding of the history of the models.