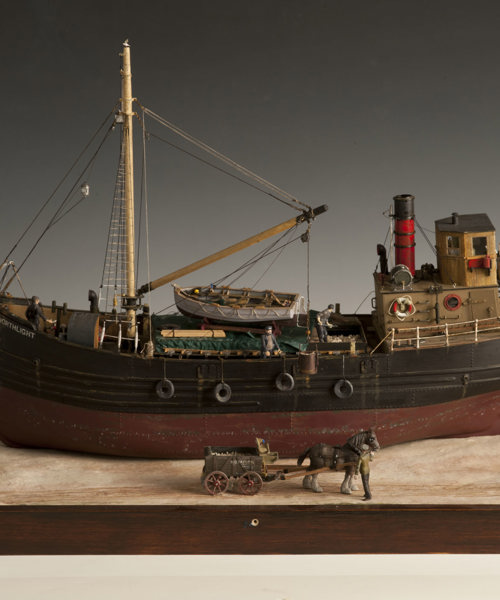 Donate
Support Glasgow's museums by donating towards this cause. Glasgow Life - registered charity SC037844
Donate securely online
For more information
Get in touch to find out more or call us to join over the phone.
0141 287 9502
supportus@glasgowlife.org.uk
Glasgow Museums houses a unique and important collection of ship models. Please help us publish the first complete catalogue of the city's ship model collection so we can share the story of the models and their role in Glasgow's history, both locally and internationally.
Nearly 700 ship models ranging from the elegant Queen Elizabeth to humble Clyde puffers form one of Glasgow Museums' most popular collections. Almost all of the models were produced by Clyde shipyards or Glasgow-based ship owners and it is the representation of models from such a distinct geographical area that makes this collection so important, both within the UK and internationally.
We want to tell the fascinating story of our ship models to the widest possible audience. This complete catalogue will enable readers to gain an appreciation of the extent and quality of the collection, and a deeper understanding of the history of the models.
We hope to raise enough funds to be able to publish the catalogue in 2019. All levels of contributions are gratefully received. For a suggested donation of £95, you can support your favourite ship model and be acknowledged in the catalogue, or dedicate your donation to a family member, friend or loved one. Find out more by contacting the Development Office.