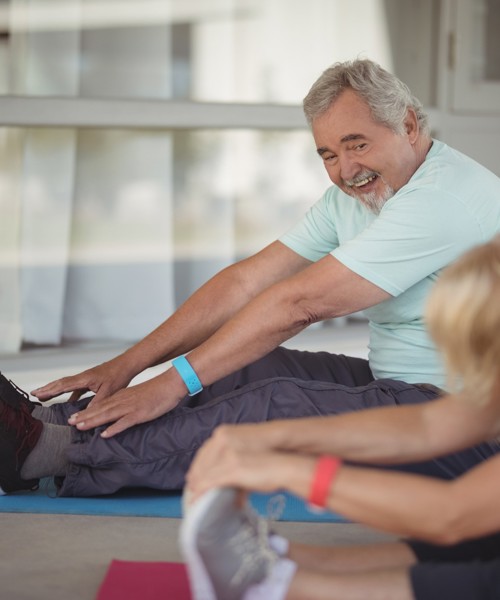 Transforming lives through sport

Help us to transform lives through sport
A healthy life is a great life. Not everyone has a healthy Glasgow Life - with your support means they can
Make a donation online
Sport and fitness can improve physical and mental well-being. Sadly, many people across Glasgow are unable to access sports programmes for different reasons. Poverty, disability, age or health problems, both physical and mental.
When you support Glasgow Life you help people across the city to live a healthier Glasgow life
We work hard to improve the health and lives of communities through activities in sport, music, art, culture and learning. Thanks to your support we can help people across the city have a great Glasgow life every day.
How your support helps  
As a charity we rely on memberships and voluntary donations from people who value the benefits of physical activity on the mind and body. Everything is invested back into the community. Free activities, from walking football to our specialist disability coaches, support some of the most vulnerable people in Glasgow to get out, get active and connect with others. For many of these people, the challenges of the 'new normal' – such as isolation - are what they face every day.
We are working hard to adapt many of our services to ensure people can still benefit from our programmes from home. Your support means vital classes such as our virtual health and wellbeing sessions for the elderly can still happen so people like Alec don't feel lonely and forgotten.
Alec's Story 
Alec is 87 years young and a regular at our Vitality Strength and Balance circuit class. The class is designed for people living with a range of medical conditions and all the moves look to improve balance and mobility to help people stay independent. It's a fun and friendly group environment where people can get fit and socialise. Alec is always very chatty in the class and says it is the highlight of his week.
When our Live Active team, who are based local Glasgow Clubs, had to move to remote working they wanted to make sure they could help as many people as possible find new ways to get active with what they had around the house.
As they began to run some of the sessions over the phone and online, the team called our clients to make sure they were ok. In one of their first calls with Alec they found out that he lived alone, and had no family or friends other than his next door neighbour and people he met in the class. Alec is still very independent so does not have a carer and he only sees his neighbour now and then. He relies on the class to get out each week and not feel lonely.
Alec spends his day lying in bed, with his electric blanket on, waiting by the phone for the team to call. Our regular catch ups have been a lifeline for him and have helped make such an unusual and difficult time a little bit easier.  
Our team provide more than just health and fitness support. They have been there for Alec, calling him daily to check in, helping him stick to a routine, providing a friendly ear and letting him know that someone is thinking of him.
When the Glasgow Clubs are open and busy and we are all going about our daily duties, it is easy to forget that we are a lifeline to many vulnerable and isolated people. Without programmes like Live Active and our Vitality classes some people would have nothing in their lives.
How you can help
We know there are many more people out there who need us. We want to be able to ensure everyone has a great Glasgow life. With your support we can.
Your donations help us to run a wide range of sport and fitness programmes across the city. When you give to Glasgow Life you give more people a healthier Glasgow life.
Because a healthy Glasgow life is a great Glasgow life