Monthly update from Susan Deighan - July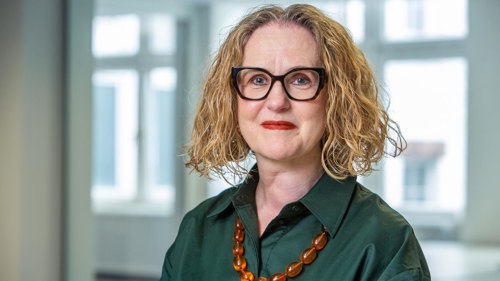 I use these updates to highlight the excellent work you have all been doing for Glasgow Life on behalf of the people of the city.
At the same time, it's a chance for you and colleagues across the charity to hear more about our shared successes.
The Burrell Collection is the Art Fund's Museum of the Year, the most prestigious prize of its kind in the world.
The refurbished museum was shortlisted earlier this year after re-opening to the public in 2022.
This is fantastic recognition of the extraordinary refurbishment of one of Glasgow's great iconic museums. Please join me in congratulating everyone involved.
It's been a few weeks since the news broke that Cut & Run by internationally renowned street artist Banksy is the summer blockbuster at GoMA, and interest in Glasgow from around the world has been enormous ever since.
The job of planning this surprise and at the same time keeping it a complete secret has been a massive undertaking for everyone who was in the know. Well done to everyone involved.
Kelvingrove Art Gallery and Museum is home to a retrospective of another kind – the fashion of iconic designer Mary Quant.
Her styles changed clothes and fashion forever and the exhibition is attracting visitors from around the world to enjoy her work.
This exhibition will be bringing visitors to Kelvingrove until October and is a must-visit for anyone with any kind of interest in design.
These attractions and the UCI Cycling World Championships which are in Glasgow next month are ensuring the city is having a blockbuster summer.
Glasgow Life is at the heart of all of these and shows the reach our charity is having internationally and nationally.
Our colleagues in Events and Arts and Music welcomed 20,000 visitors to the Glasgow Mela at the end of June who celebrated Glasgow's many cultures in Kelvingrove Park despite the rain.
The work Glasgow Life does appeals to local people and at the same time can make the news across the UK and around the world.
We are doing terrific work on behalf of the people of Glasgow. Thank you.
Your Head of Service presented your service plan and key priorities for the year ahead at a meeting of the Leadership Team at the end of May.
They will be sharing their presentations with their respective teams so you know more about how you will be contributing to the happiness, health, and wealth of people in Glasgow.
Please ask your Head of Service or line manager any questions you might have about these plans which will also be informing performance management objectives for colleagues across Glasgow Life.
As always, if you have a question on how things are going at Glasgow Life, or a suggestion for how we can do things better, please send it to AskSusan@glasgowlife.org.uk
Thank you
Susan
Susan Deighan
Chief Executive
Give feedback about this page