---
Conditions of Service: Leave
Including information on:
Fostering Leave
Parental leave
Time off for dependants
Bereavement
Medical treatment
Service in non-regular forces
Jury and witness service
Employment tribunals
Meetings and public duties
Social purposes
Election duties
Miscellaneous
Annual leave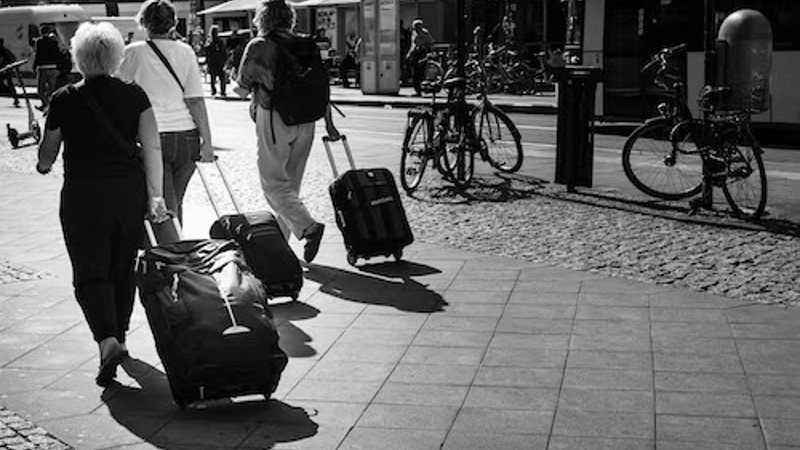 Annual leave entitlement starts with 30 days. After 5 years completed service this will rise to 35 days. 
Annual Leave & Public Holiday Calculator
This comprehensive calculator will assist you in working out your annual leave and public holiday entitlement if, for example, you leave Glasgow Life part way through the year or reduce/increase your contractual hours.
Buying Additional Annual Leave
Undertaking Additional Hours whilst on Annual Leave
Almost all workers are legally entitled to a statutory minimum of 28 days holiday leave per year. Glasgow Life offers an attractive annual leave entitlement above this statutory minimum.  
To ensure all of our employees take their statutory minimum 28 days leave per year, employees should not undertake additional hours either in their substantive post, or any other post within Glasgow Life, whilst on annual leave from Glasgow Life.
Public Holidays
Entitlement
As well as their annual leave, Glasgow Life employees are entitled to 6.5 days Public Holiday (pro rata for part-time employees). These are:
| | |
| --- | --- |
| Holiday | Date |
| New Year's Day | 01/01/2024 |
| 2nd January | 02/01/2024 |
| Good Friday | 29/03/2024 |
| Easter Monday | 01/04/2024 |
| Christmas Day | 25/12/2024 |
| Boxing Day | 26/12/2024 |
| New Year's Eve (1/2 day) | 31/12/2024 |
Operational needs
Services with varying operational needs may grant employees public holidays which are different from the above. The Head of Service should contact GL Position Management to discuss how these are recorded.
When Christmas or New Year holidays fall on Saturday or Sunday, specific consideration may have to be given to the definition of the public holiday, where these days are part of the regular working week.
Part-time colleagues
Employees who work part-time or are on a non-standard work pattern will receive a pro-rata'd public holiday entitlement. This is shown separately on My Portal as a Public Holiday Adjustment.  
The Public Holiday Adjustment may be a positive and so this time off can be requested in the same way as annual leave hours. However, depending on when the Public Holidays fall, the Adjustment may be a negative which means the number of hours the employee requires to take as Public Holiday is more than what they are entitled to. The employee should discuss with their manager how they are going to off-set these hours.
Non-portal users should contact their manager to confirm what their Public Holiday Adjustment is.  
Re-calculating PH entitlement
PH entitlement can be re-calculated if, for example, your contractual hours have changed, by using the AL calculator above.
Additional day's leave in recognition of the Coronation of King Charles III
All employees have been granted an additional day's leave (pro-rata) in 2023 and this can be calculated using the AL calculator above.  Please note this will not be displayed on My Portal due to it being outwith the usual AL/PH entitlement and so it should be managed offline.  Please discuss with your manager when you would like to take this additional day and the usual conditions apply.
Fostering Leave
Please see "related links" below
Maternity, Paternity and Parental Leave
Please see "related links" below
Jury Duty & Witness Service
When an employee receives a summons to serve on a jury, they must advise their manager.  The employee will be granted special leave with pay to attend, subject to the deduction of the allowances they are entitled to under the Jurors' Allowances Regulations.  The employee should claim these allowances.
To determine whether the jury service allowance is payable, the manager will give employees an official note of their hourly rate.  This note will be endorsed by the Court Authorities to show the amount paid and must be returned to the Company by the employee.
Managers can record jury duty using My Portal or through the weekly return.
Please see the flowchart below for more information:
Where an employee is cited to attend as a witness, leave of absence will be granted:
with pay, in the case of professional witnesses, and on the understanding that witness fees received (excluding travelling and subsistence expenses) are paid to the Company; and

without pay, in other cases. (Employees must claim an allowance to cover loss of remuneration, directly from the person citing them.)
A note should also be supplied to employees cited as witnesses to prove their claims for allowance in respect of loss of remuneration.  Deductions will be made from an employee's salary when the courts return the expenses confirmation form.​
In this guide
Give feedback about this page