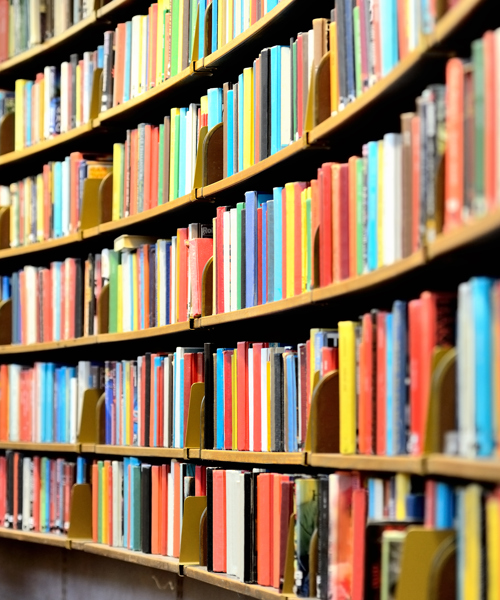 Thank you everyone!
This year's Aye Write festival is already showing signs of real success with over 65 digital events and over 140 authors participating. Over 2,500 households have bought tickets so far. We're delighted to see 'on demand' viewing figures growing every day, and this is set to grow in the three weeks that the events are available after broadcast. Events are critical to the economic recovery of the city.
How we're funded
Aye Write and Wee Write are not funded from Glasgow Life's core libraries funding but are part funded by Creative Scotland with the remaining funds generated through kind donations from individual giving as well as from ticket income and sponsorship. The Glasgow Libraries team contribute to the management and coordination of the festival to connect to the reading programme in the city.
We would like to extend out thanks for their generous support this year to Creative Scotland as well as our sponsors: Rathbones, Turcan Connell, The Open University in Scotland, National Library of Scotland and Charles Stanley.
Thank you too to our many supporters, individual donors and, of course to our many customers. Without your support we couldn't deliver the festival and get Glasgow inspired by reading and talking about books!
What the festival aims to achieve
Our city book festivals play a key role in helping readers discover new writing and it's important that we continue to do this work as we recover from the impact of Covid-19. We know of the positive impact the festivals have in helping people discover new ideas and stories through reading and the benefits this has on wellbeing. We remain committed to supporting, in any way we can, empowerment for individuals through reading.
As we're delivering a digital festival this year we are able to connect every single school in the city through our Wee Write Education programme for the first time ever. Wee Write can only happen because Aye Write income streams enable it to take place.
Glasgow's library service
Work continues to be underway to re-open our library services across the city and more information will continue to be shared through Glasgow Life's channels. While we continue with our re-opening programme, we are committed to providing access to online reading and literacy opportunities through our festivals to help support our audiences connect with the joy of reading.
The Library team oversees the festival strategy and development as part of our overall reader development work in the city – covering our year-round reading calendar of activity including World Book Day, Summer Reading Challenge and Book Week Scotland. This work takes place across all our community libraries, school libraries and The Mitchell, as well as in locations outside of our library spaces so that we can connect and re-connect readers with our services, both physical and digital.
Glasgow Life's venues
The global pandemic of Covid-19 has forced significant changes to how Glasgow Life operates. We are maximising the impact of the funding available in spite of reduced capacities in venues. We know how much people value our services.  We are working hard to reopen venues wherever possible. Glasgow City Council passed a motion on 13 May 2021 resolving that: "all 171 Glasgow Life venues should re-open as soon as funding and Scottish Government guidance allows". Should more funding become available we will discuss future reopening plans with Glasgow City Council, local communities and stakeholders.
It may also be helpful for you to understand how the global public health emergency caused by Covid-19 has affected Glasgow Life. Every year, Glasgow Life attracts funding as a charity. In the pre-pandemic years this amounted to £77million from Glasgow City Council alongside funding from donations, grant-giving bodies and trusts, including Creative Scotland and other vital supporters of culture and sport.
We have supplemented this funding with earned income from ticket sales for events, Glasgow Club memberships and venue hires, which enables us to provide the range and scale of services we take great pride in delivering for the people in the city. Last year we expected this additional income to be £38 million income, and it stopped overnight when the pandemic forced us to close our venues on 18 March 2020.
Before the pandemic we operated as a £115m charitable organisation, and overnight our income dropped by £38m. This year Glasgow City Council has stepped in to support Glasgow Life by providing the security of a £100 million funding safety net, including £72.4 million as service fee.
Despite this being a drop of nearly 15% on our previous level of funding, this has allowed us to reopen more than 90 venues. All of these were agreed in advance with Glasgow City Council and all of this funding is going into operating them.
However, even with this support in place, our ability to earn income will remain severely restricted by the ongoing impact of the pandemic, where both public confidence and current social distancing means we can't welcome as many people into venues, and large-scale public events have not yet been able to restart.
We will keep our channels up to date with any developments and would like to reassure everyone of our commitment to working with Glasgow City Council to reopen more venues across the city when it becomes possible.