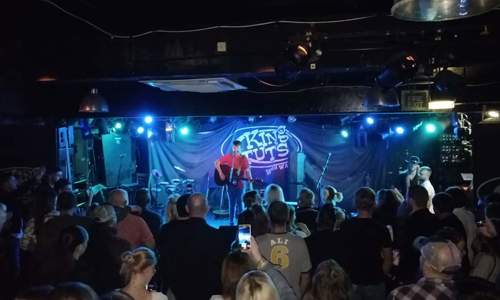 Connor Fyfe is a 12-year-old singer-songwriter who first broke onto the Scottish music scene in August 2017 with no professional lessons or training.
He's already played the main stages of many iconic music venues such as King Tuts, The Barrowlands, The Classic Grand and The Clutha.
This year is set to be a landmark for Connor, who's signed up to play at 20+ Scottish Music Festivals including Gig In The Goil, Party at The Palace, Youthbeatz Dumfries, Live at Troon.
Glasgow UNESCO City of Music spoke to Connor.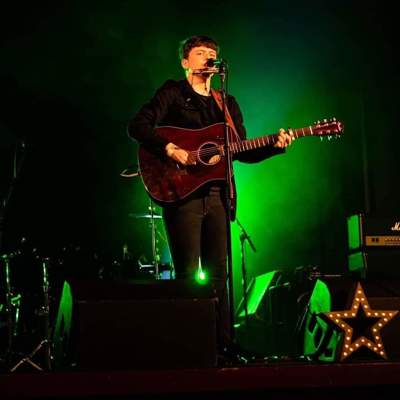 How did you first get into music?
I first got into music because I've always loved listening to music and I thought it would be really cool to play and sing so I started messing about and then watched YouTube videos and tutorials.
What influence has Glasgow had on your music?
I think Glasgow is the best city in Scotland or even the UK for music – it has so many platforms and places to get your stuff out there. There are also many great promoters and event managers, like Mick Hargan and Ashley Crossan.
Who's your favourite band/type of music? 
My favourite band ever is The Beatles - they had so many great tracks and different varieties of genres over the years. But overall my favourite genre is acoustic folk/indie/alt. rock and I like a bit of metal *He laughs*
By playing this video the provider may set cookies
What's on your bucket list?
My bucket list is to become a recording and touring musician with originals that become huge hits – it's a big dream but I'm gonna try. I have already played in one of the most famous venues of all time, the Barrowlands and I loved it!
Who would you collaborate with if you had the choice?
If I had the choice, I would collaborate with Bob Dylan or Paul McCartney or Gerry Cinnamon.
What are your plans for the future? 
My plans are to play as many live gigs/festivals as I can and try to get my name out there and hopefully I'll become successful. If it doesn't all work out, I'll try to be involved with the music scene and be a Producer, an Event Manager or maybe a music teacher.
Stay tuned, this young musician is one to watch!