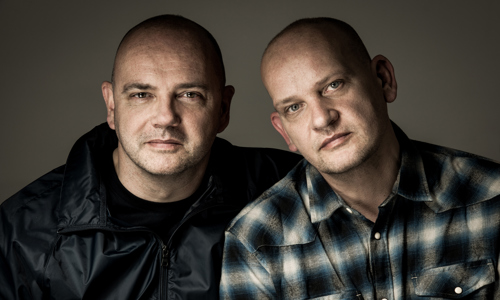 Pat Kane from Glasgow's pop duo Hue and Cry says he's hoping playing at the Kelvingrove Bandstand this Saturday 'will be one of the highlights' of his career.
The Coatbridge pair are performing at the venue on 10th August and will be supported by singer Eleanor Kane, who's also the vocalist's daughter.
Best known for their 1987 single Labour of Love, Pat says the bandstand played a role in his early music career.
I used to play the bandstand when it was a much humbler affair and I used to play in lots of protest bands there in the early '80s and I was involved in political rallies at the bandstand - it has a lot of very strong memories for me and it's a very resonant place.

It's something of a mythic place in Glasgow life and it's impinged on my life personally in many different ways over the last 35 years – it's absolutely delightful to be playing there.

Like every Glaswegian, I'm doing a sun dance to prevent it raining on the night.
Hue and Cry have sold in excess of two million records worldwide, but Pat was appointed Rector of Glasgow University in the 1990s and has since worked as an arts journalist and columnist. His advice to musicians starting out is to pursue their passion but also be realistic.
If you really want to be writing and performing, and you want to do it for a long time, then find a way to make it sustainable. It's okay not to be a full-time performer and work one or two other jobs in order to support your music making.

One of the things I can say from my position at this stage in the game is, the more life you live, the better your songs become.
Hue and Cry are performing at the Kelvingrove Bandstand on Saturday 10th August.