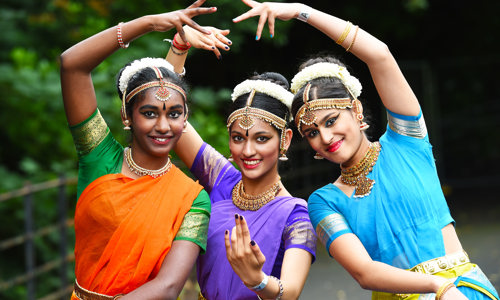 Dates
Sun 20 Sep 2020 to Wed 30 Sep 2020
Glasgow Mela is back for 2020 – virtually!
We will be live on YouTube from 20-30 September, bringing you the singing, dancing and show stopping performances that make the Mela, as well as cooking demos, make-a-long crafts and so much more. Let us bring music, colour and vibrancy to you at home!
2020 is the 30th anniversary of Glasgow Mela, making us one of the longest running UK Melas, so we'll be celebrating in style.
Stay tuned here for more exciting updates and performer announcements.