GUIR!
A support programme for Gaelic arts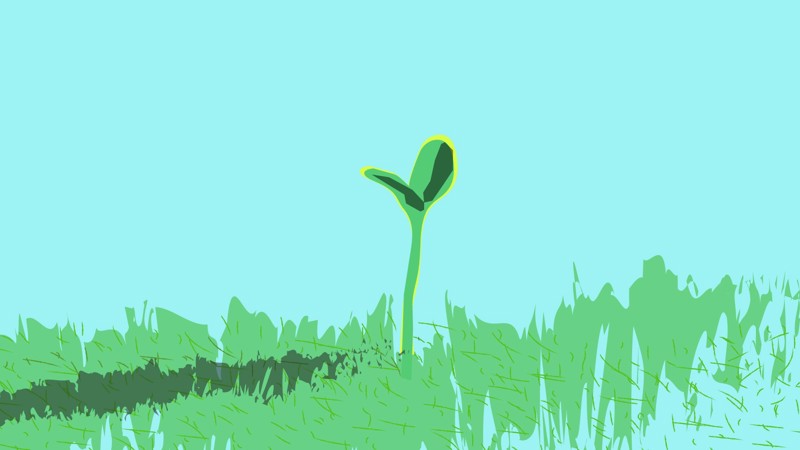 GUIR! 2024 - applications open now
We are inviting proposals now for GUIR! 2024, Glasgow Life's funding opportunity for artists and organisations working in Gaelic contexts. Apply by 31 January 2024
More
In recent years Glasgow Life has played an important role in creating and developing work for diverse artists interested in experimental approaches to Gaelic artforms. The incubator programme GUIR!, which was started in 2018, incorporates a collaborative and learning model to develop new Gaelic work across all disciplines
Every year we invite artists to submit proposals to participate in the scheme.
Hammy Sgìth
Supporting the creation of Beò Air Èiginn, Scotland's first Gaelic Hip-Hop Crew
Hammy Sgìth is a Gaelic speaker, Hip-Hop producer, rapper and visual artist. As a producer he re-mixes and interpolates traditional melodies into modern styles and he hopes to take this design aesthetic to the other 4 elements of Hip-Hop (Dance, Rap, Graffiti, DJing and Knowledge). During the GUIR incubation he hopes to create new music, poetry and visual art to support the creation of Scotland's first Gaelic Hip-Hop Crew: Beò Air Èiginn. He also hopes to develop a series of workshops teaching music production, poetry writing, spray can art and dance through the medium of Gàidhlig- to help young Gaelic speaking artists access Hip-Hop culture as a mode of expression.
Evie Waddell
A Gaelic singer, dancer and BSL performer leading a new musical collaboration.
Evie Waddell's GUIR project will focus on a collaboration with fellow musician Signy Jacobsdottir, to create a new pathway to rhythmic Gaelic traditions.
Waddell is a Gaelic singer, dancer and BSL visual theatre performance artist from Stirling, who graduated from the Royal Conservatoire of Scotland with a BMus in Traditional Music. She learned her Gaelic through the Gaelic-medium school system and also studied contemporary dance at the Scottish School of Contemporary dance. Signy Jacobsdottir is a Scottish /Icelandic international percussionist, solo performance artist, and traditional musician.
Areas of experimentation will include call-and-response step dance, puirt a beul and drum sequences, and loop pedal work adding in layers of complexity, as well as sounds and imagery reflecting the effect of complex and confusing sound experiences people who are Hard of Hearing.
Evie will look at reframing archetypal emotion in the expression of Gaelic disenfranchisement. Typically passive and sentimental, this new expression of tragedy, suffering and disempowerment in Gaelic experience will include protest and anger within the rhythms, steps and visual expression. This inclusion of contemporary reflection will be echoed in the use of contemporary dance to traditional sounds.
Frances Mary Driscoll
Developing RONG, a Gaelic visual arts publication

As part of the GUIR programme, Frances Mary Driscoll hopes to research a Gaelic visual arts publication, with the provisional title 'rong' (Gaelic, 'the spark of life in a dying beast'), a tongue-in-cheek reference to a desire to revitalise a language on the brink of collapse.
A Glaswegian Gael, Driscoll was educated at Sgoil Ghàidhlig Ghlaschu and graduated with a joint degree in Fine Art and History of Art from Edinburgh College of Art. Within a practice rooted in collage and printing, her cyclical process of re-working and refining will be used to examine Gaelic history and culture being reinterpreted and re-contextualised within an urban context.
The publication will harness the energy and playfulness of her experience in bilingual performance whilst being critical about how to engage with translations of text within it. It will provide a space to think about how visual (i.e. non-verbal) communication relates to spoken/written language specifically in a minoritized context of Gaelic.
More about GUIR!
GUIR! is an opportunity to research and develop Gaelic Art practices and forms in the early stages of project development. Based on the equivalent of a 3-week full time residency or a 6-week part-time period, with a Gaelic Cultural immersion learning programme, it is an exciting opportunity to develop new, challenging and embryonic ideas to the next stage of development.
GUIR! is delivered by Glasgow Life and part of the Gaelic Arts Strategy for Glasgow City Council's Gaelic Language Plan. GUIR works in partnership with The National Theatre of Scotland, Sabhal Mòr Ostaig, Royal Conservatoire of Scotland and Tramway. GUIR! is funded with support from Bòrd na Gaidhlig.
Give feedback about this page