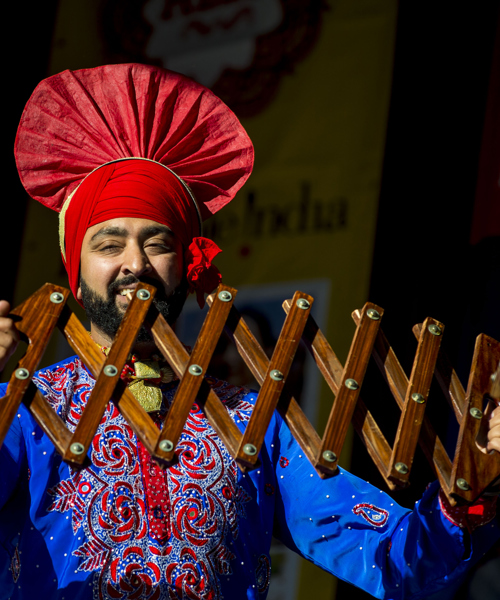 The History of Glasgow Mela
Based on the traditions of the Indian sub-continent the Glasgow Mela has evolved to become an outdoor multi-cultural spectacular. 
Visitors are entertained and enthralled by music, dance and interactive arts from across the globe – from Bhangra to Samba and all points in between!
Originating from Sanskrit and meaning 'to meet' the concept of Mela has developed to represent a coming together of many peoples, from varied cultures, to celebrate their shared diversity.
Initiated in 1990 as part of Glasgow's celebrations as European City of Culture, the event is now one of the largest in the country. 
Glasgow Mela presents international artists and performers alongside local groups from Glasgow's diverse communities. It is a showcase of contemporary multi-cultural Scotland and a family event that provides a unique mix of activities, entertainment, arts, a vibrant market place and fantastic food.