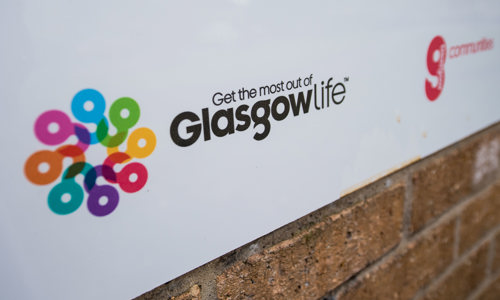 Linn Park Adventure Playground
Linn Park Adventure Playground
Glasgow Life and Linn Park staff are pleased to welcome you back!
There are some important changes to the services we are offering to our customers that we would like you to know to make your visit a great experience!
We are operating on a strictly reduced admittance to our venue, this means there are some changes for the Linn Park staff and this includes the services we are offering to the schools and families that we work with.
There is a strictly outdoor service on offer, no indoor activities other than the use of toilet facilities are permitted at this time.
There is signage in and around the building highlighting how you make your way around the building and our Linn Park staff will be guiding you around outside the venue to let you know how we are operating. Bookings for Linn Park will be taken by phone by our staff, a questionnaire will be required to be completed by phone with you prior to any visit being arranged.
Family Summer Program We can offer 3 Sessions per day from Tuesday to Sunday, we can accommodate up to 4  families in each Session. Family Summer Session will be available to book up to 7 days in advance between 10am 4pm by contacting the centre on 0141-633-1493.
Schools – We can offer 2 schools per day a play experience of 2 hours from Tuesday through to Friday. This will be a morning and afternoon slot booking for each school. Linn Park will be open 10am -3pm. This will allow our staff time to sanitise and clean down the venue between visits.
Morning slot – 10am – 12noon
Afternoon slot – 1pm – 3pm
Families – We can offer 3 booking slots on Saturday or Sunday of 1.5 hours, this can accommodate 2 families in each slot. A family can be up to 6 people, which is 2 adults and up to 4 young people. Weekend Family Session will be available to book from Monday the 26-4-21 between 10am 4pm.
Venue will be open 10am – 4.30pm, family slots available are:
10.30am - 12.00am
1.00pm - 2.30pm
3.00pm – 4.30pm
This will allow our staff to time to sanitise and clean down the venue between visits.
Entry…
At the gate a staff member will greet you and inform you of relevant details relating to your visit and that there is a one way system in place. Test and protect procedures are in place at Linn Park for your safety, face coverings must be worn indoors. A sanitiser station will be available for use upon entry. Please make use of this, entry to the outdoor play area is through the gate and to the right just past the picnic area, this where young people can then proceed and enjoy their outdoor play session!
Outdoor Play…
We have been working very hard to make the outdoors area exciting for you to enjoy your time with us! Areas have been upgraded with added features in the Monkey Bars area and the Dutch disc area. If it's rainy there is shelter provided by the canopy area of the building at Linn Park.
Toilet Facilities…
Toilet facilities are located inside the building, please make a member of staff aware that you require use of the facilities. Toilets can be accessed at the entrance to the rear of the building, hand sanitiser will be available for use Please make use of this. On entering the building remember face masks must be worn at all times.
Linn Park Adventure Playground is an indoor and outdoor play centre for children with additional support needs and their families.
We believe that play is fundamental to children's development and should be freely chosen and self-directed when possible. Our aim is to encourage every child's social, physical, intellectual, creative and emotional development through different types of play. To accomplish this we need both children and adults to attend.
Accessible toilets
Assistance dogs
Wheelchair access
Additional information
View our autism-friendly guide to Linn Park Adventure Playground. 
View the Accessibility Guide on AccessAble – the new name for DisabledGo.
Baby changing
Baby feeding
Cloakroom
Community information
Parking
The centre has its own open air car park to the side of the building.
Free wifi
We have a soft play area where children can move around freely and let off some steam, or they can enjoy some chill out time in our sensory room.
There is a range of toys suitable for free play, role play and to encourage fine motor skills and concentration. There is also a selection of musical instruments including a piano.
Structured indoor activities include circle games, Wii challenges, storytelling, drama and arts and crafts, including a pottery wheel.
The centre has accessible toilets and baby changing facilities. We also have a hoist that can be made available.
We have a wheelchair accessible swing and roundabout, as well as a slide, climbing frame, giant snakes and ladders, sand pit and secret garden.
There are programmed sports for children to join in, plus lots of space to play and relax and also enjoy a snack in our picnic area.
Glasgow Life and Linn Park staff are pleased that we are preparing to re-open and look forward to welcoming you back. We will be open from Saturday 01-05-21. Weekend Family Session will be available to book from Monday the 26-04-21 between 10am 4pm 0141-633-1493.