Ask the Archivist - Charles Rennie Mackintosh
Posted on 02 November 2020
Our next topic was one of Glasgow's most famous sons: Charles Rennie Mackintosh! The Q&A is below. You can also read a feature about these records in the Glasgow Times​​​.
Q1: Was Mackintosh born in Glasgow?
Yes, at 70 Parson Street in Townhead. One of his earliest works was on this very street - Martyrs' Public School - meaning he left a lasting legacy for the area of his birth.
Q2: Where was Mackintosh educated?
The young Charles attended Reid's Public School then Allan Glen's School in Cathedral Street, a private institution for the "sons of tradesmen or persons in the industrial classes in Glasgow" which specialised in practical subjects. Unfortunately records of his time there do not survive so we don't know much about his school days. In 1883, at the age of 15, Mackintosh first enrolled at Glasgow School of Art where he initially studied drawing, painting, modelling and design.
Q3: What do we know about his parents?
His father William was Irish, born in Belturbet, Co. Cavan. He served in the Glasgow Police Force from 1858 to 1899 and even competed in its tug-o-war team!
How did William come to be born in Ireland? Civil records show that his father and grandfather were both distillers. As Belturbet was home to a large distillery, it's possible that the family moved there for work, before returning to Scotland.
Mackintosh's mother, Margaret, was born in Ayr. Charles owes his middle name to Margaret, whose maiden name was Rennie. William and Margaret married in 1862 and had 11 children, of whom Charles was the fourth. Margaret died in 1885 and William remarried in 1892, then died in 1908.
William's will and testament valued his estate at more than £482 - almost £50,000 today. Included in his inventory was furniture worth £123 and 50 shares in Rangers Football Club, bought in 1899.
Q4: Where did his ancestors come from?
From official records we know that Mackintosh had ancestors from Glasgow, Ireland (Co Cavan), Paisley, Ayr, Dumbarton and Fife (Methil). Despite the popular perception, there's no evidence of a family connection to the Highlands.
Q5: Where in Glasgow did Mackintosh live?
A number of addresses across the city have some connection to Mackintosh and his family. These include:
70 Parson St, Townhead: Charles's birthplace.
2 Firpark Terrace, Dennistoun: the McIntosh family home from the 1870s until the early 1880s. A young Charles lived here with his parents and siblings.
120 Mains St: the newly-wed Charles and Margaret lived in this city-centre flat between 1900 and 1906.
78 Ann St/Southpark Avenue/6 Florentine Terrace, Hillhead: Charles and Margaret lived here from 1906 until 1914, their last address in Glasgow. The couple made extensive alterations to the property, which forms the basis for the Mackintosh House at the University of Glasgow.
Q6: Why did Charles change the spelling of his surname?
Born "McIntosh", Charles later gave his surname as "Mackintosh". It's possible this was done as a creative flourish, but it's also worth noting that the standard spelling of names is a relatively modern concept. Interestingly, Charles's father also adopted the "Mackintosh" spelling later in his life.
Q7: What can you tell us about Mackintosh's wife?
Margaret Macdonald Mackintosh was a skilled artist in her own right. Although she was born near Wolverhampton, Margaret's father was from Glasgow and the family moved back "home" by 1890. She and Charles married in 1900 and the pair were partners in every sense of the word, collaborating on interiors such the Willow Tearooms on Sauchiehall St and the Hill House.
Charles often reminded contemporaries of his wife's influence, once writing, "Margaret has genius. I only have talent".
Q8: Was Mackintosh's work appreciated at the time?
Yes and no! Mackintosh had plenty of work and recognition in Glasgow by the early 1900s, but changing architectural fashions and a decline in workload at his practice, Honeyman, Keppie and Mackintosh, made things difficult and led to him leaving the city.
It seems true that Mackintosh had definite ideas and may have been difficult to work with, as demonstrated by an exchange withe the Glasgow School Board concerning the design of Scotland Street School. The Board were unhappy that Mackintosh deviated from the plans he submitted initially, adding a number of creative flourishes.
They state that they have "no desire for controversy but the attitude taken by Mr Mackintosh in his interview with the committee and in his letter...left them no alternative", and called the architect's embellishes, "absolutely objectionable from the point of view of school working". Some of Mackintosh's proposals were practical, such as running the hot water pipes through the area that children hung up their coats so that they would be warm and dry by the end of the day. Scotland Street School is now recognised as one of Glasgow's finest buildings.

After some time in the "wilderness", Mackintosh's work was reappraised in Glasgow during the 1970s and from then his impact on the city was explored fully and celebrated.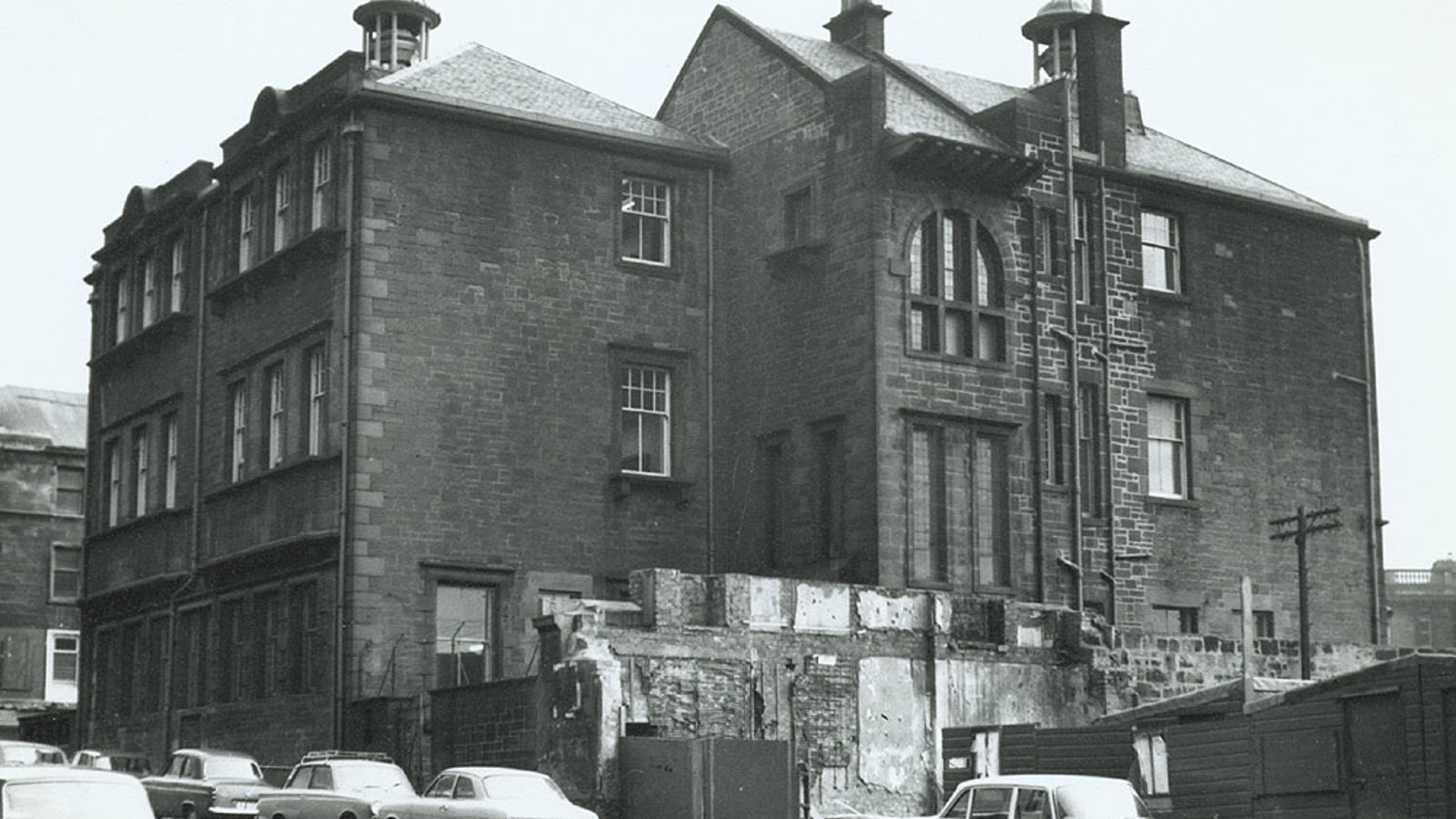 Give feedback about this page