Ask the Archivist - Migration records
Posted on 24 August 2020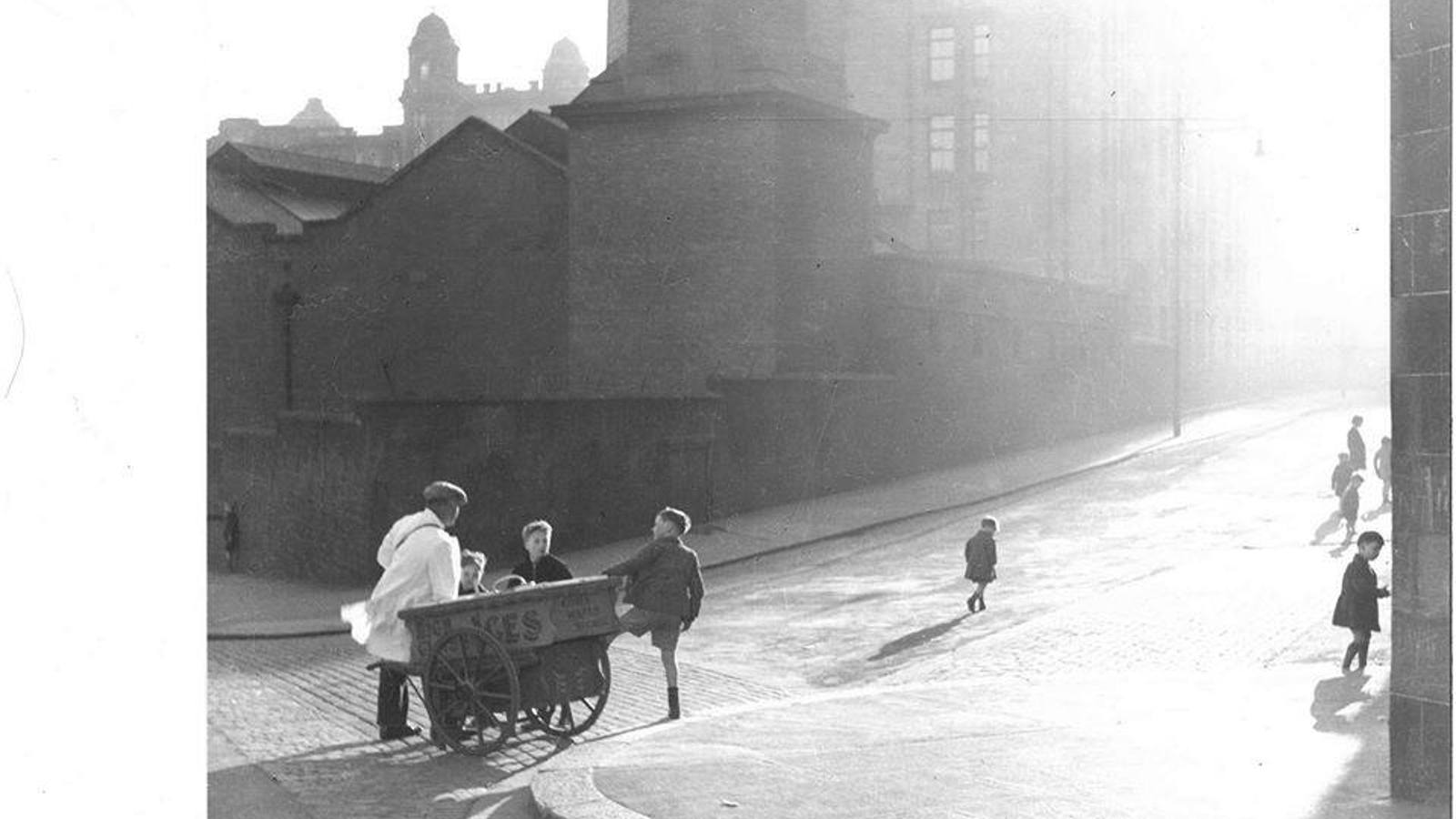 Our next topic was a fascinating one: migration. The Q&A is below. You can also read a feature about these records in the Glasgow Times​.
Q1: Do have information on Italian ice cream/café owners?
We hold a handful of privately donated photographs of the Italian Gizzi and Crolla families, who ran ice cream and café businesses in Glasgow including the Clyde Café. Check the Virtual Mitchell and Glasgow Story websites for more images.
Other sources about the families may be found in valuation rolls and Post Office Directories. We'd love to hear anyone's memories of their cafés or ice cream carts!
Q2: Did travellers need passports?
Prior to World War 1 there was no requirement for anyone travelling abroad to have a passport. The vast majority travelling overseas had no formal documentation. It was mainly merchants or diplomats who requested passports, and Glasgow had powers to issue them. We hold registers of passports issued by the city between 1857 and 1914, recording names and occupations, as well as family members accompanying the passport holder, home address and destination.
There are very limited records of later UK passports, for more info please see The National Archives guide​.
Q3: Do you hold passenger lists?
The bulk of UK passenger lists are held by The National Archives (available online at Ancestry). However, we hold an early passenger list from local shipping line P. Henderson & Co. covering travellers embarking from the Clyde to New Zealand between 1871 and 1880 (ref: TD35/2) and we have copies of passengers lists from Glasgow to Tasmania between 1855-1857 (ref: TD292/1-5). These give details such as passengers' age, address, occupation and religion. They often note if family members are travelling together.
A few years ago former rugby All Black captain Richie McCaw found entries for his ancestor Alexander McCaw in the P. Henderson & Co. passenger list, giving vital clues in tracing his family history, see our blog post for more details.
Q4: What do you hold about Belgian refugees?
We have details of around 8000 Belgian refugees who fled to Scotland after the German invasion of Belgium during World War One. The Belgian Relief Committee, set up by the Glasgow Corporation, kept a register recording names, Belgian addresses and occupations (including trades such as chocolatiers and chair-bottomers, pit pony boys and paper bag makers!). The names on the register can be accessed on our guide on this site.
There are also records of Belgian refugees who sadly died whilst in Scotland. The Relief Committee made appeals for aid for the refugees, records of which are also held in our collections.
Q5: Do you have records for the Derry Boat (aka Scotch Boat)?
Laird Line Ltd and G & J Burns, both pioneers of passenger and trade routes between Scotland and Ireland, amalgamated in 1922 to form Burns & Laird Lines Ltd. The firm's ships which journeyed between Glasgow and Derry, such as the 'Lairds Loch', were often referred to as the Derry Boat or Scotch Boat. The Lairds Loch operated on the route from 1944 to 1966. Holidaymakers and migrants extensively used the service, but unfortunately there aren't any passenger records. However we do have some Burns & Laird ship logs recording voyages as well as some crew members' names, timetables, company minutes and advertising material.
Q6: Are the poor relief applications a good source for migration?

Yes! Immigrants to Glasgow from all over the world made applications for relief. Irish applicants make up a huge number, and the applications give information like previous addresses and names of relatives that can be hard to find elsewhere. In 1917 many Lithuanian/Russian women in Glasgow applied as their husbands were called away to fight for Russia and their applications can contain a wealth of family history.
Give feedback about this page