Ask the Archivist - Photographs
Posted on 06 July 2020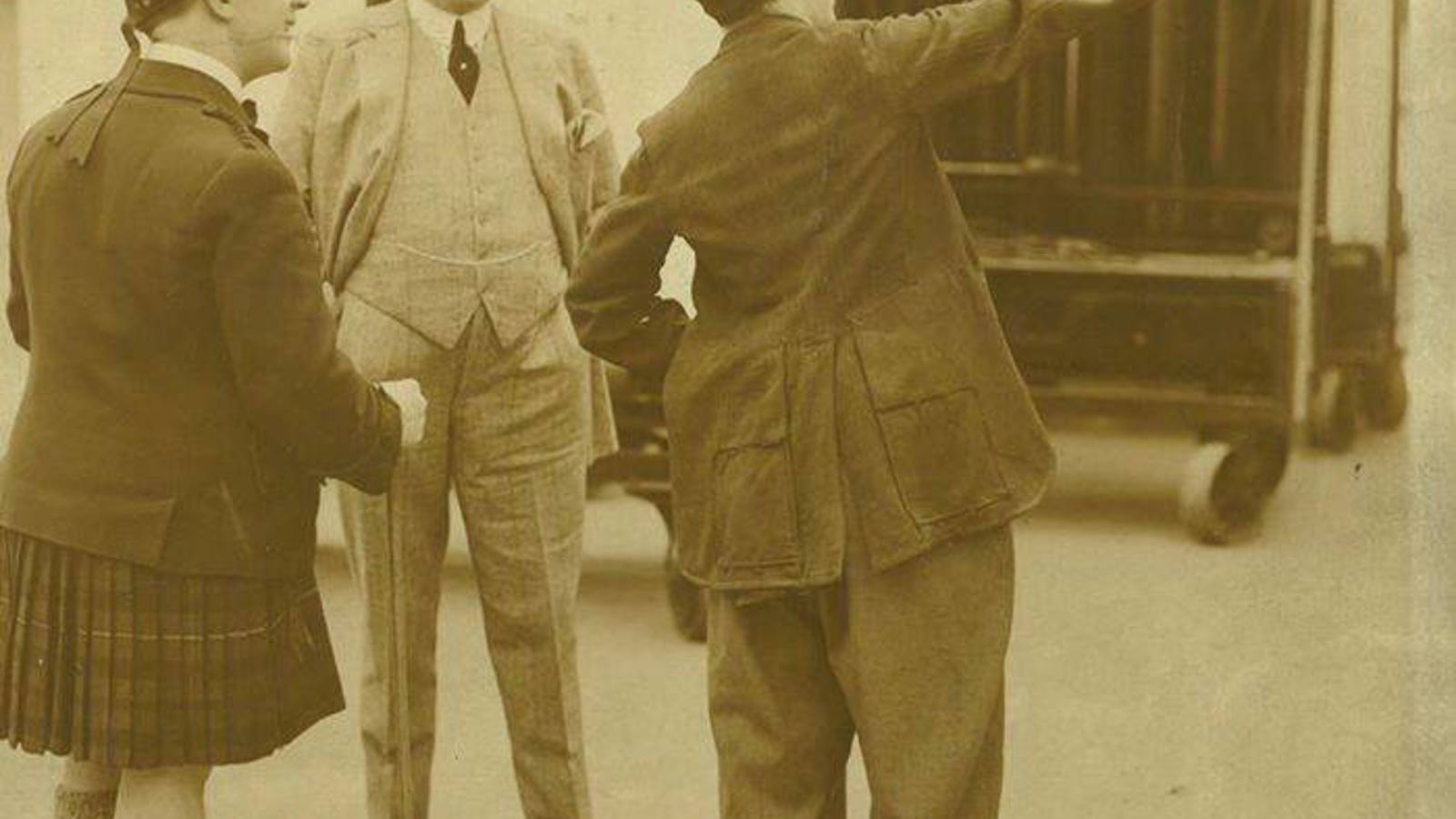 Our next topic was a fascinating one: our photographic archives. The Q&A is below. You can also read a feature about our photographs in the Glasgow Times​.
Q1: Are all your photos on the Virtual Mitchell website?
No, the Virtual Mitchell​ has around 9000 images (and its worth checking The Glasgow Story which we and others have contributed to) but there are thousands more negatives, slides and prints in our collections not yet digitised. There are indexes and catalogues in our searchroom to help find these, and the originals can be viewed at our searchroom (in normal circumstances).​
Q2: Do you have aerial photographs?
Yes, we have many from the Glasgow Corporation (including a series from the 1930's and 1940's), within various privately donated collections and from the Clyde Navigation Trust. These are great for showing the city's landmarks past and present. We even have a copy of an aerial view taken by Luftwaffe reconnaissance marking Harland & Wolff's Clyde Foundry as a target.
Q3: Do you have my class/pupil photo?
We hold very few school photos as these were not usually retained. There are occasional exceptions so it's worth checking our catalogues. In 1916 the Glasgow Corporation commissioned a photograph survey to showcase their education facilities. The photos show pupils being taught and exercising in immaculately presented classrooms and playgrounds.
Q4: Can you find a photograph by the person's name?
If known, we include names in the catalogue description, but sadly not many photos of individuals come with identification details. Some photos coming directly from families or businesses have names attached and we were delighted to receive a series of staff portraits from the renowned Copland and Lye department store which include names, position, and their department. Occasionally we get photos of instantly recognisable people such as the image of local comic Harry Lauder and Charlie Chaplin (even recognisable from behind!).
Q5: Do you have photos of shops?
Glasgow Corporation's Assessors' Department undertook a large photographic survey of shop and pub fronts as part of improvement works in the 1920's and 1930's. Consequently, we have many 'before and after' images of shops throughout the city.
Q6: Do you have any photographs of fires?
Yes, we have a collection from Glasgow Fire Brigade that includes images of fires such as the 1960 Cheapside Street warehouse fire. Tragically 14 firemen and 5 men from the Glasgow Salvage Corps died tackling the huge blaze.
Q7: Do your photographs cover Glasgow's industrial heritage?
Yes, there are many photos like those from the Cowlairs Works in the 1920's or engineers Mavor & Coulson, which give an insight into the city's industrial past.
Q8: Do you have any favourite images?
It's so hard to choose but the prisoners from the Police Scotland albums are so evocative, especially the women in their huge hats! We also love this one of a Glasgow sweep with his dog (it is very posed but still endearing).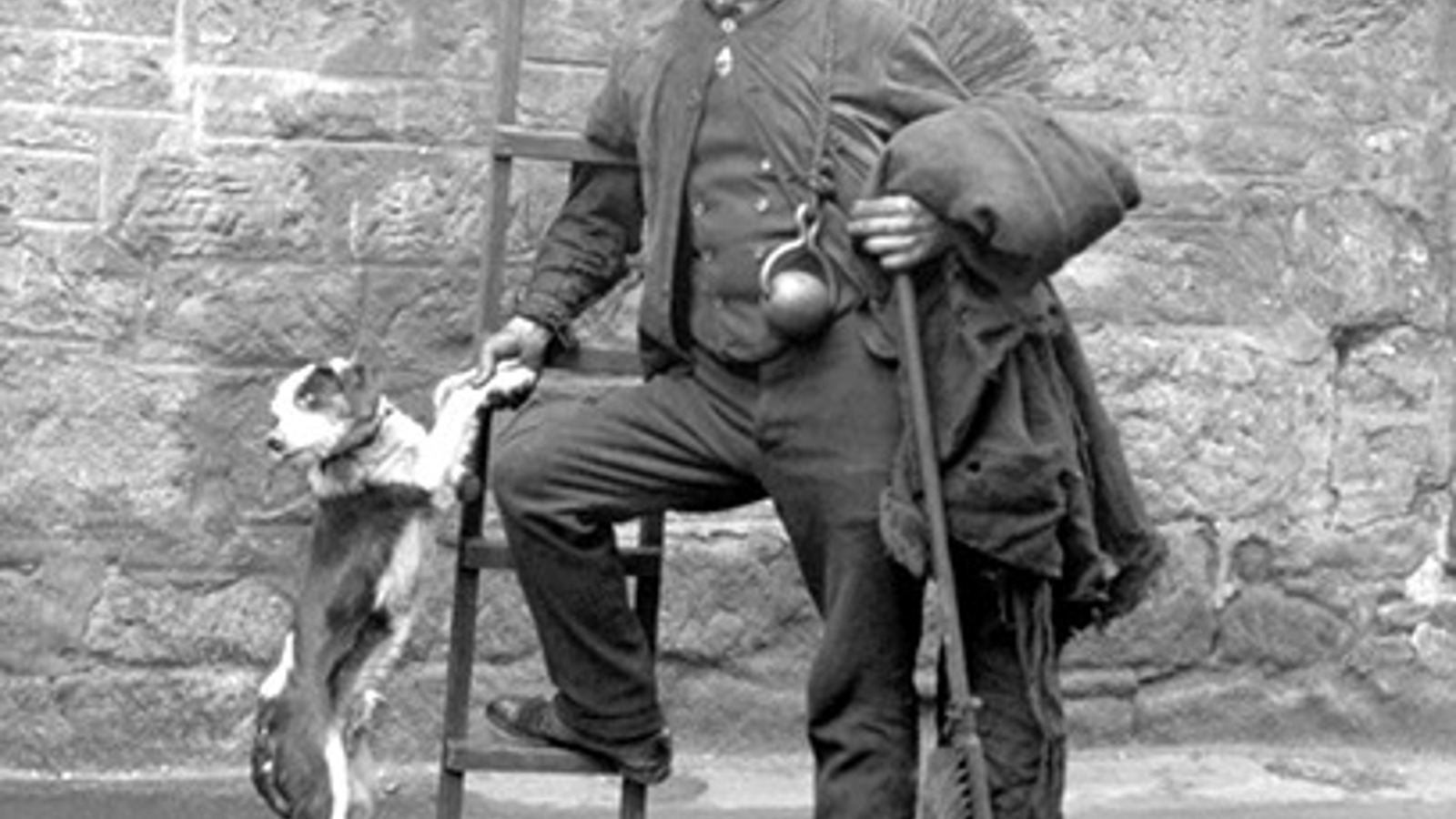 Give feedback about this page