Ask the Archivist - Police records
Posted on 01 June 2020
Our third topic was a great one: police records The Q&A is below. You can also read a feature about these wonderful records in the Glasgow Times.
Q1: When were the Glasgow Police formed?
The UK's oldest police force was established in 1800, before London Metropolitan Police. When the Glasgow Police Act of 1800 received royal assent on 30 June and Mr John Stenhouse, a city merchant, was appointed Master of Police at a salary of £200 per annum. Appointed were two sergeants, six officers, and sixty-eight watchmen. The watchmen were paid 10 shillings per week. The New Central Police Office opened in South Albion Street in 1825. It closed after 79 years in 1906 and the New Central Police Officer Low Green St (now Turnbull St) was opened as the Headquarters of the Glasgow Police on 23rd March 1906. By 1846 the Glasgow had merged with the Gorbals, Calton and Anderston Burgh Police. The City of Glasgow Police was in place until 1975. It was then amalgamated into Strathclyde Police in line with local government restructuring.
Q2: Did they take pictures of Glasgow policemen when they were joining either in a group or individually?
Policemen were usually photographed upon appointment by around the 1930s. An individual photograph was kept with each file. Earlier police personnel records do not include photographs but group photographs were taken for clubs/societies that the policemen were involved with.
Q3: Can you tell us more about the recruitment process of police or how individual conduct was recorded?
Glasgow Police recruited from all over Scotland and Ireland. This makes them an amazing source for the family historian. They are very useful for tracing Irish ancestors as they give their county of birth in Ireland. Individual conduct of officers was recorded in their personnel record. This could include anything from recommendations and salary increases for 'stopping a runaway horse' to remarks about poor conduct. Remarks about poor conduct are very common. As the force became more professional, this became less prevalent.
Q4: What was the Special Constabulary?
The Special Constable unit was comprised of officers who carried out limited police duties on a part-time voluntary basis. Special Constables were used extensively by Scottish police forces in times of emergency, such as wartime. During WW1, the Special Constabulary was increased to 3000 officers to guard strategic buildings within the City.
Q5: Do you have any information on the Marine Division?
In 1845, the policing of the River Clyde passed from the Clyde Navigation Trust to the Glasgow Police, known as the Clyde Division. In 1858, under the Clyde Navigation Consolidation Act, the trustees gained the power to establish a separate Police force. Although it was not until 1862, that they established the Clyde Police. The Glasgow Police Act of 1866 brought the Clyde Police again under the control of the Glasgow Police. It was absorbed into the force as the Marine Division. To show their Clyde heritage, the Marine Division wore an anchor on their collar.
Q6: Do your police records cover any famous cases?
Yes, probably the most famous case our police records cover is the case of Oscar Slater. Oscar Slater, a German Jew, was wrongly convicted of the murder of wealthy spinster Marion Gilchrist at her home in West Princes St on 21st December 1908. A missing brooch and Slater's quick departure to New York became the focus of the case. At his 1909 trial, Slater was convicted on circumstantial evidence and sentenced to execution but this was changed to life imprisonment. Slater went on to serve 19 years in Peterhead Prison, with his conviction finally quashed in 1928. Glasgow City Archives holds a collection of correspondence between Slater and Sherlock Holmes author Arthur Conan Doyle, who campaigned for Slater's release. Our police records include documents relating to the case such as anonymous tips and photographs of Slater.
We also hold information about notable officers including the personnel records for Detective-Lieutenant John Thomson Trench of the Glasgow Police. He was convinced of Oscar Slater's innocence and dismissed from the force over the matter. Former Chief Constable Sir Percy J. Sillitoe, who was hired in 1931 and responsible for breaking up many of Glasgow's organised gangs. He also introduced the famous black and white checked cap band to distinguish police officers.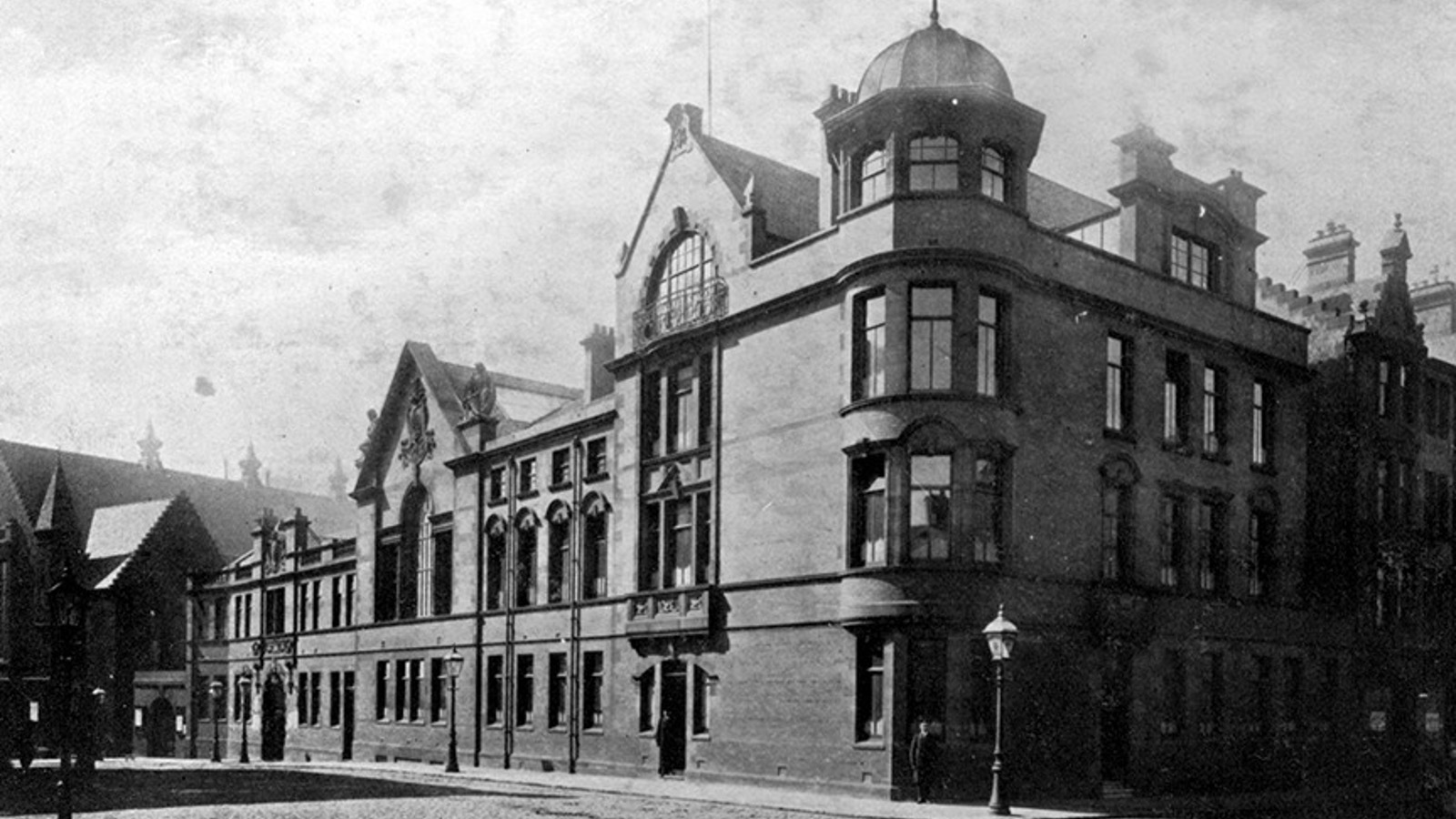 Give feedback about this page