Ask the Archivist - Scottish Women's Hospitals
Posted on 31 August 2020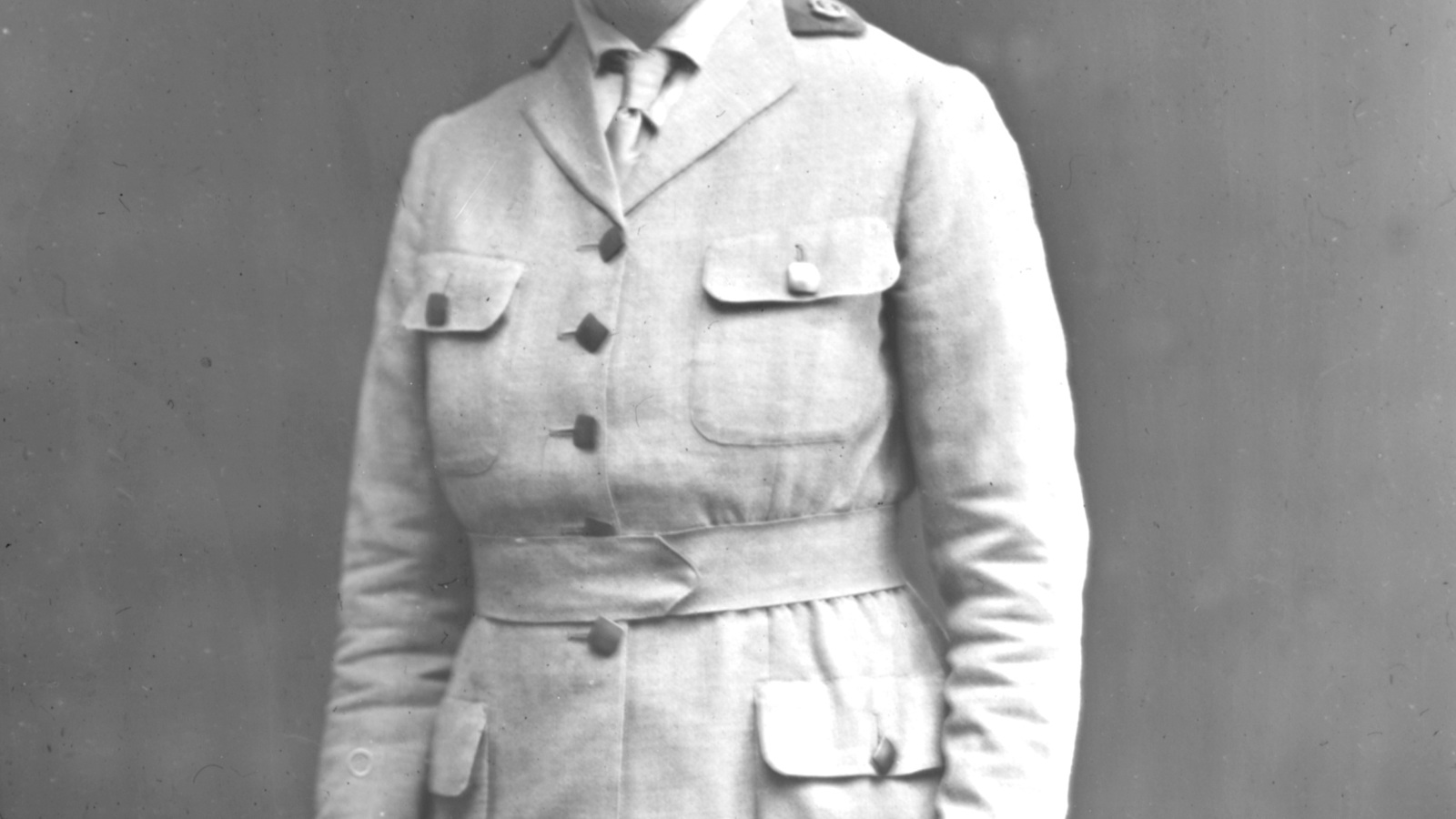 Our next topic was a really interesting one: the Scottish Women's Hospitals (SWH) during the First World War. The Q&A is below. You can also read a feature about these fascinating records in the Glasgow Times​.
Q1: How was the Scottish Women's Hospital for Foreign Service established?
Dr Elsie Maud Inglis, upon the outbreak of war, offered her medical services to the War Office but was told to go home and 'sit still'. Instead, Dr Inglis proposed the creation of independent hospital units which were staffed by women. This proposal was considered and accepted by the Scottish Federation of Women's Suffrage Societies and eventually 14 medical units were established in Europe, the first at the ancient Royaumont Abbey in France.
Q2: Who was Dr Elsie Inglis?
Born in 1864, Scottish doctor, surgeon and suffragist Inglis trained and worked in Edinburgh. In 1914 when war was declared, Inglis's services to the War Office were denied. Undeterred, Inglis formed independent hospital units with both France and Serbia accepting the help. Inglis travelled to Serbia in 1915 to serve as Chief Medical Officer and was part of a group of women interned when Serbia was invaded. The group was held until February 1916 then released. Inglis travelled to Serbia again and established two further field hospitals while suffering from cancer. She died one day after returning to the UK and is revered in Serbia. She is the first woman to hold the Serbian Order of the White Eagle. In 2018, Dr Inglis was featured in Danny Boyle's Pages of the Sea project at St. Andrews beach commemorating the end of the First World War.
O3: How do I find out if my ancestor served with the Scottish Women's Hospitals?
We hold many personnel files but not all survive. You can find out if your ancestor served by checking the Scarlet Finders website.
This source is taken from lists held at the Imperial War Museum, originally published in 1920. We also have an index to the personnel files we hold which we can check for you. Please note, this is not comprehensive and we can check more fully for you when our normal service resumes.
Q4: Where were the units stationed?
Over the course of the war, 14 medical units were sent to 7 locations throughout Europe and also to Russia. Along with the French and Serbian units, SWH units were also established in Salonika (Greece), Corsica, Malta and Romania. The conditions were often very difficult as the women battled outbreaks of disease and inclement weather conditions.
Q5: How were the hospitals funded?
The annual cost to maintain a unit bed was £50 while a motor ambulance required £350. Public appeals and talks were an important source of funds. On return visits to the UK, personnel such as Vera L Holme, a driver for the transport units in Serbia, gave lectures to help raise funds. Flag days and bed stories were also successful fundraising techniques. The SWH also employed two women to undertake fundraising tours across America, Canada, Australia and New Zealand.
Q6: Did any men serve with the SWH?
Yes! Men did serve with the women often in roles as chauffeurs or orderlies. However, none of the roles performed by men were exclusively for men and women also carried out all roles.
Q7: How many women served with the SWH and what kinds of roles did they undertake?
The estimated number of women involved was between 1500 - 2000. Units were staffed almost entirely by women who performed every role from surgeons and radiographers to chauffeurs and cooks. Initially, women were recruited from Scotland but were later drawn from countries around the globe. As early as 1915 the service included personnel from America, South Africa and New Zealand.
Q8: Did all of the women have a medical background?
No, many of the woman who served with the SWH had varied backgrounds (including artists!) and many undertook non-medical roles.
Q9: What happened at the end of the war?
After the First World War the units disbanded and their affairs were wound up in 1922, with the remaining funds used to build the Elsie Inglis Memorial Maternity Hospital in Edinburgh.
Q10: Were there any notable personnel?
Yes! Nurse Louisa Jessie Jordan born in Maryhill in 1878. She began her nursing career in Quarrier's Homes and joined the first Serbian unit at the start of the war. She passed from typhus herself in March 1915 after treating many typhus patients. This year, NHS Scotland named the Covid-19 pandemic critical care hospital after her. We hold her personnel file which includes a letter between administrator Mrs Laurie and insurer James Paterson & Co dealing with the settlement of Jordan's salary.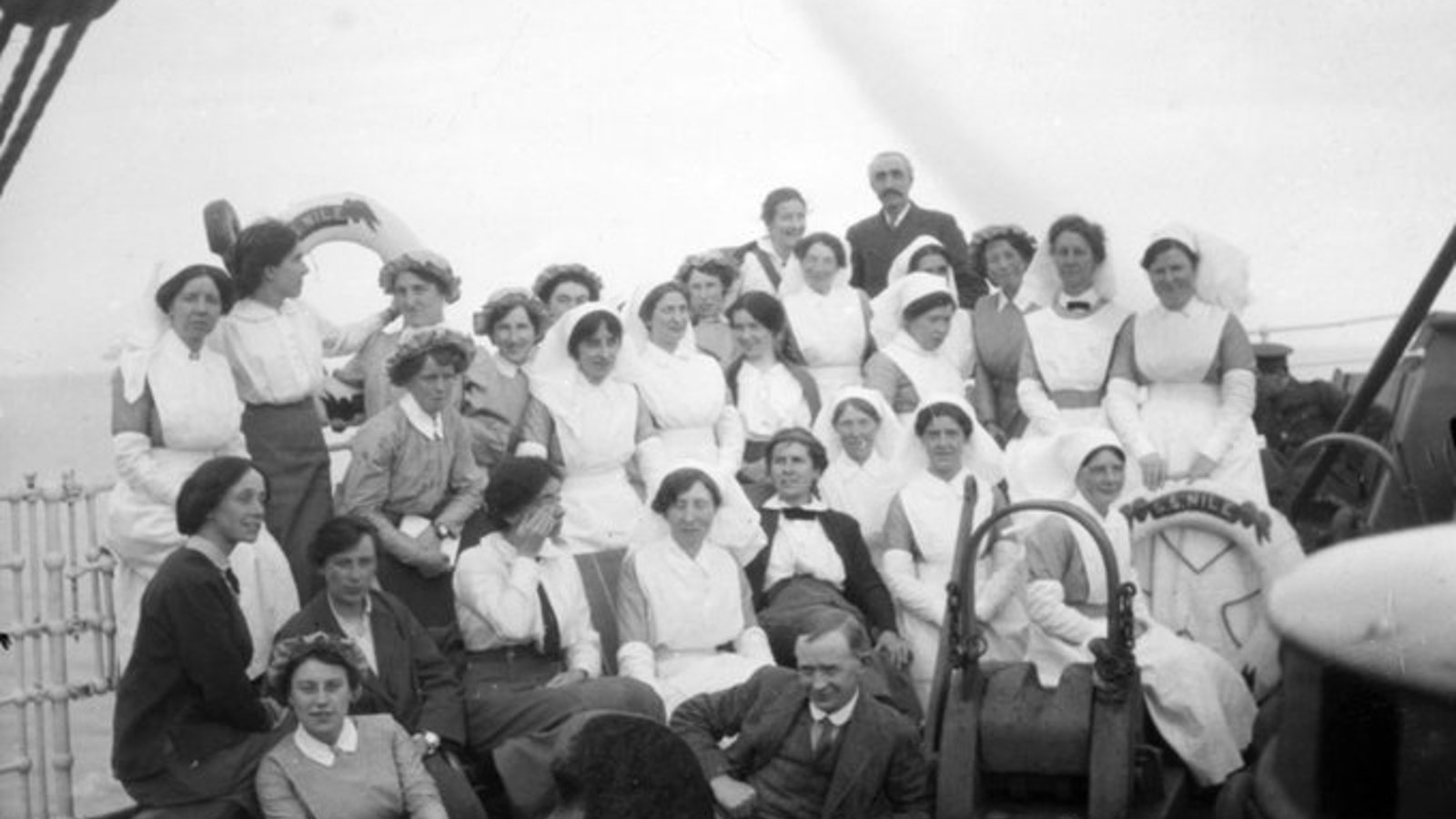 Give feedback about this page