Local History Folders
The areas inhabited and conditions experienced by our ancestors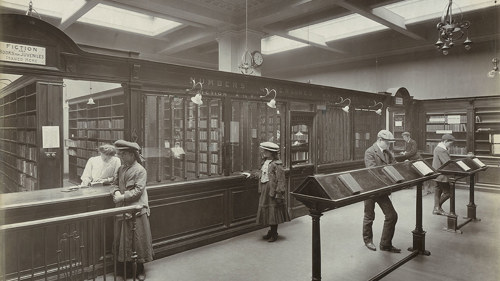 Local History Folders
This interior view of the Anderston District Library in MacIntyre Street from 1907, with its reference catalogues in the foreground, illustrates the fact that, in the early days of public libraries, access to the shelves was very limited.
While browsing the shelves is much easier these days, staff still produce a variety of finding aids and guides to assist the reader when navigating through our numerous collections.  When it comes to local history, we aim to provide a basic introduction to some of the core sources for each city area, in an easy-to-use format that is consistent in terms of style and quality. 
Joanna, Glasgow Life Assistant, here explains the background to the Local History Folders in the Special Collections department.
Images of Anderston from the 'Glasgow Collection'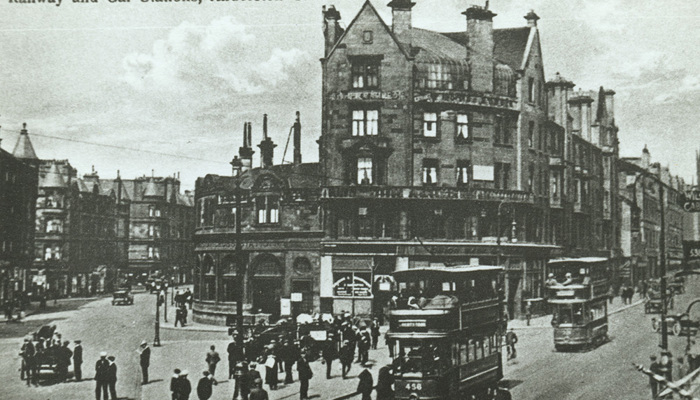 Anderston Cross from the east (circa 1920)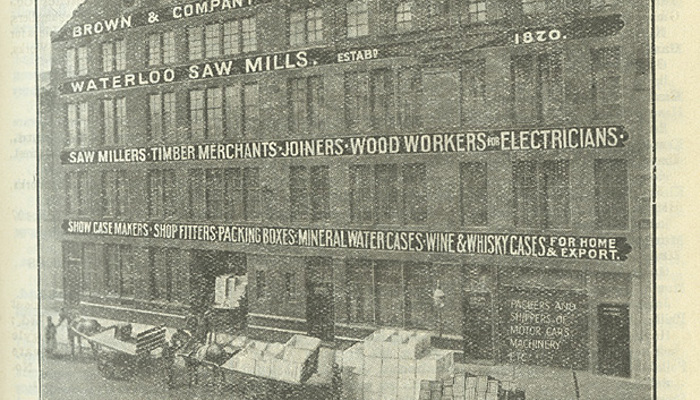 Advertisement for Brown & Co, Post Office directory (1919-1920 )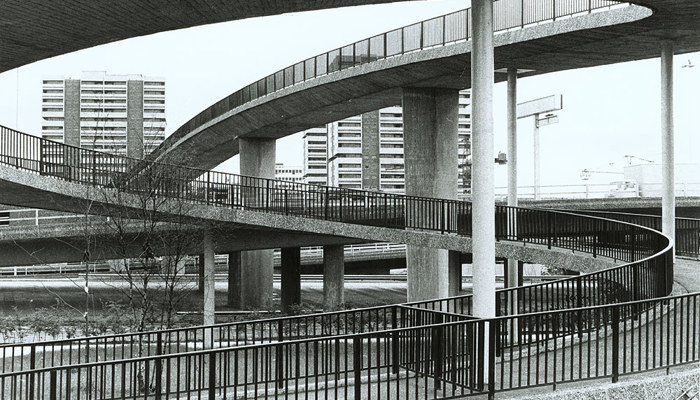 Flyovers and walkways looking east over the M8 (circa 1980)
Several years ago, we found that people researching local and family history not only wanted official information – for example, census records, Old Parish Registers and birth, death and marriage certificates – but also detail about the communities from which their ancestors came and the conditions they experienced.
Our 'Glasgow Collection' is an extensive range of material on the history and life of the city and its inhabitants.  However, rather than having to start an enquiry from scratch every time someone asked, we decided that it would be beneficial to gather together some basic information about various areas within Glasgow, and so was formed the idea of our 'Local History folders', which contain the following sections:
maps – extracts from the first three editions (if available) of Ordnance Survey maps from 1860, 1896 and 1913;
online information – a small selection of photographs taken from our own Virtual Mitchell and useful local websites;
news stories, including local newspaper and magazine articles, taken from the 'Glasgow Database' of queries, created from index cards;
history books on the area from our Glasgow Collection;
FAQs – a printout of Frequently-Asked Questions also from our 'Glasgow Database';
information leaflets and contact details for our colleagues in Glasgow City Archives and
heritage trails of the area (where these are available)
These folders provide a snapshot of an area rather than comprehensive research, but extensive knowledge of our collection materials is essential in compiling them, and a great deal of time and effort has gone into their creation – time and effort that is then saved by countless customers starting their own research. The folders are particularly popular with schoolchildren working on projects, as well as heritage tourists learning about the city from scratch.
We encourage you to take a look through local history folders next time you visit the department. Follow up your interest by asking staff how to explore the local stories you read. Our photographic service provides, for a small charge, extracts of maps, and copies of images or newspaper articles.
Another series of local history folders is in planning so, if there is an area of the city that you would like to see featured, if you have any suggestions for useful additions to the folder format or, if you have an idea for future blog ideas on local and or family history, please get in touch.
Give feedback about this page