Belgian Refugees - Times Past
Posted on 18 May 2022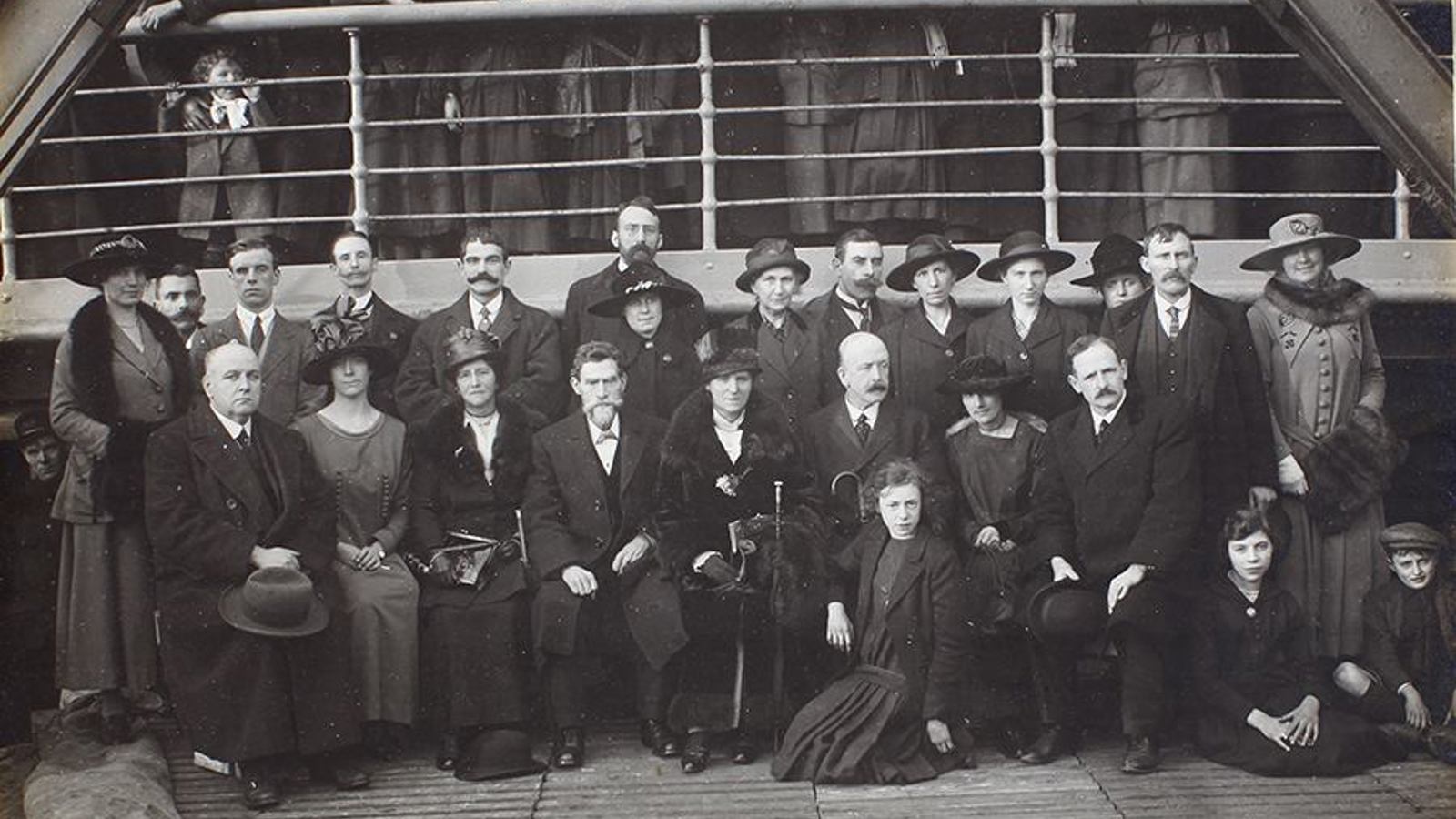 In partnership with the Glasgow Times, our archivists are exploring Glasgow's fascinating history. This week, Nerys Tunnicliffe writes about Belgian refugees.
On 19 October 1914 a train arrived at Glasgow Central carrying 900 Belgian refugees. They were part of the 250,000 refugees to arrive in Britain who were escaping a brutal German invasion. More were expected to come to the city.
Germany invaded Belgium in August 1914, with much violence and executions of civilians. Survivors were forced to flee on foot as the German army advanced and thousands of Belgian families crossed over the borders into France and Holland. They arrived into the ports of Folkstone and Dover, carrying only limited possessions. It was an unprecedented crisis and the government decided to send groups to many different areas to relieve the pressure on London. In October 1914, Glasgow Corporation were to organise the Scottish arm of assistance.
At that time Glasgow was Britain's 'Second City', with a population of over 1 million, booming industries, advanced transport and utility systems. Despite the city's significant poverty, ill-health and overcrowding issues, Glasgow Corporation's investment in welfare care was ahead of its time. Glasgow city seen as the ideal choice to provide help to refugees, with its experience in delivering social care services.
The Belgian Refugee Committee formed and started arranging lodging, healthcare and work for the refugees. The plight of the refugees moved many Glaswegians and Scottish families to welcome refugees in their homes. Former Lord Provost Sir James Bell and several councillors hosted refugees at their homes. M.P Sir John Stirling-Maxwell, owner of Pollok House, accommodated refugees on his estate. Many expected the war to be over quickly, but that does not diminish the kindness shown towards the refugees.
There were public appeals for funds to help the Belgians. Cash records in the City Archives show money received from many different groups, churches, guilds, trade unions and the Scottish Co-operative. There was an Old Firm football match to raise funds. Other events including lectures, concerts and plays.
The Belgian Relief Committee kept a register of around 8,000 refugees which recorded names, origins, occupations, and Scottish addresses. These are now held in the City Archives. Registration helped reunite families and distribute relief to those most in need. It was useful for the authorities to know the skills of the incomers in mind of the growing war effort. Some occupations were chocolatiers and chair-bottomers, pit pony boys and paper bag makers. Most worked in Scottish munitions factories or covered the work of men away fighting in the war.
Not all the refugees recovered from their ordeal. The archives hold lists of some burials of those who died in Scotland. A monument was planned in their memory at St Peter's Cemetery Dalbeth, although never completed.
In total the city hosted 20,000 of the refugees who came to Scotland. When the war ended, the Belgians returned to rebuild their country on ships like the SS Khyber. Today the committee records and register are one of the few traces of this now forgotten crisis.
Give feedback about this page